General

AutoPal Software has several existing third party integrations that can help maximize your use of the software. Many of these integrations are aimed at making it easier for you to get information concerning clients, and potential clients.
For more information on some of the plugins offered by AutoPal, please review the following article: Settings – Plugins.
How To
Located inside the "User Information" tab of each loan (that has at least one borrower attached), you will notice an icon labeled "User Tools".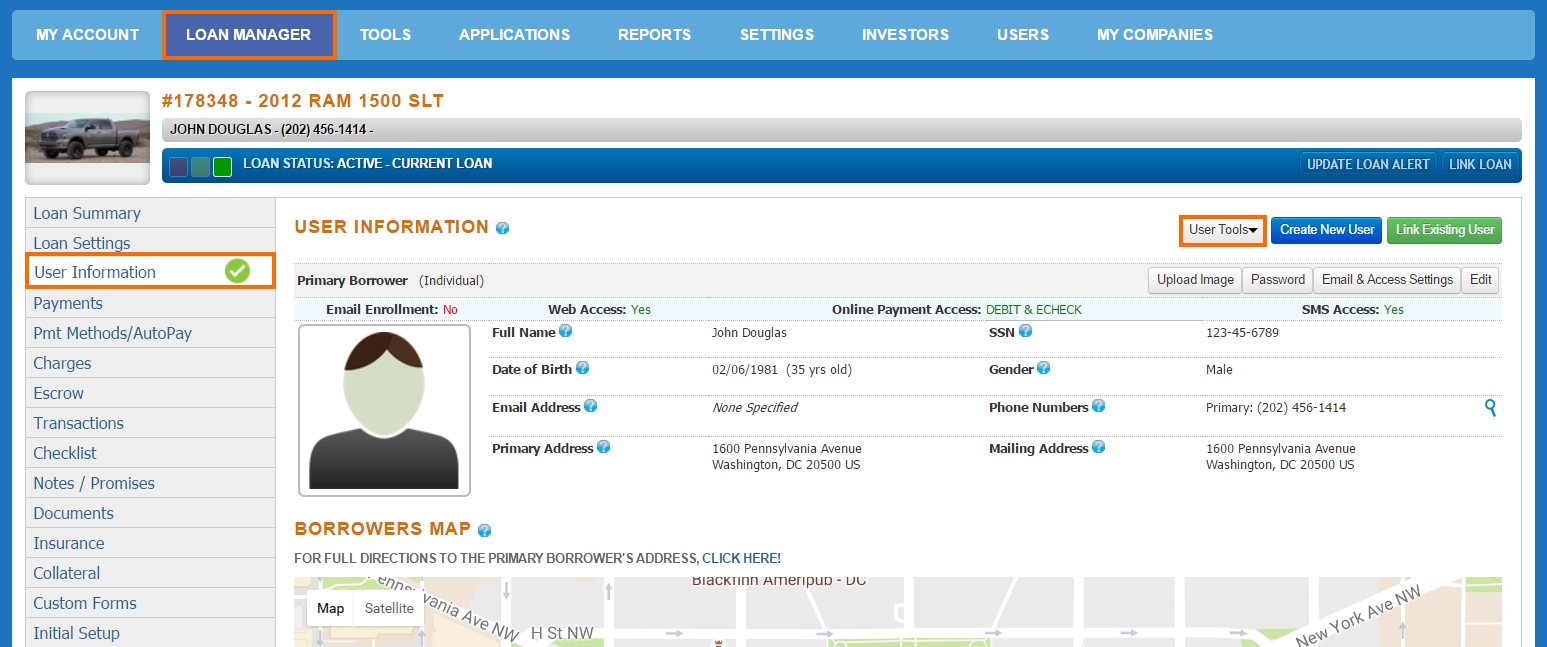 By selecting the "User Tools" icon, you will see the following options:
Pull Credit Score / Report: If you have an active account with Credco (CoreLogic), and have entered your account information into the Settings > Company Management > Plugins page. You can select this icon to generate a copy of the client's credit report, and save it directly to the customer's account.
OFAC Compliance Test: The OFAC Compliance test runs borrower information against the Office of Foreign Assets Control records to verify a specific borrower's legal eligibility for credit (As determined by the State Department of the United States).
USPS Address Verification: By selecting this icon, the borrower's address information will be run through the address verification database of the United States Postal Service.