General
Generally, new users of the AutoPal Software platform sign up for a free trial of the software before they make the decision to buy it. A free trial of the software gives you access to an account that is shared with other trial users. When you activate the software, you get your own account.
How To

In order to Activate your AutoPal Software account, click the ACTIVATE NOW! link in the header inside your demo company.

Now verify your company information and add you company address. Click Continue with Activation .

Now you can choose between a month-to-month contract or a year-long contract. If you choose the year-long contract, you will receive a $500 discount off the activation fee. Use the buttons provided to choose which extra features you want to subscribe for. The costs of these features are provided on this page. Click Continue with Activation .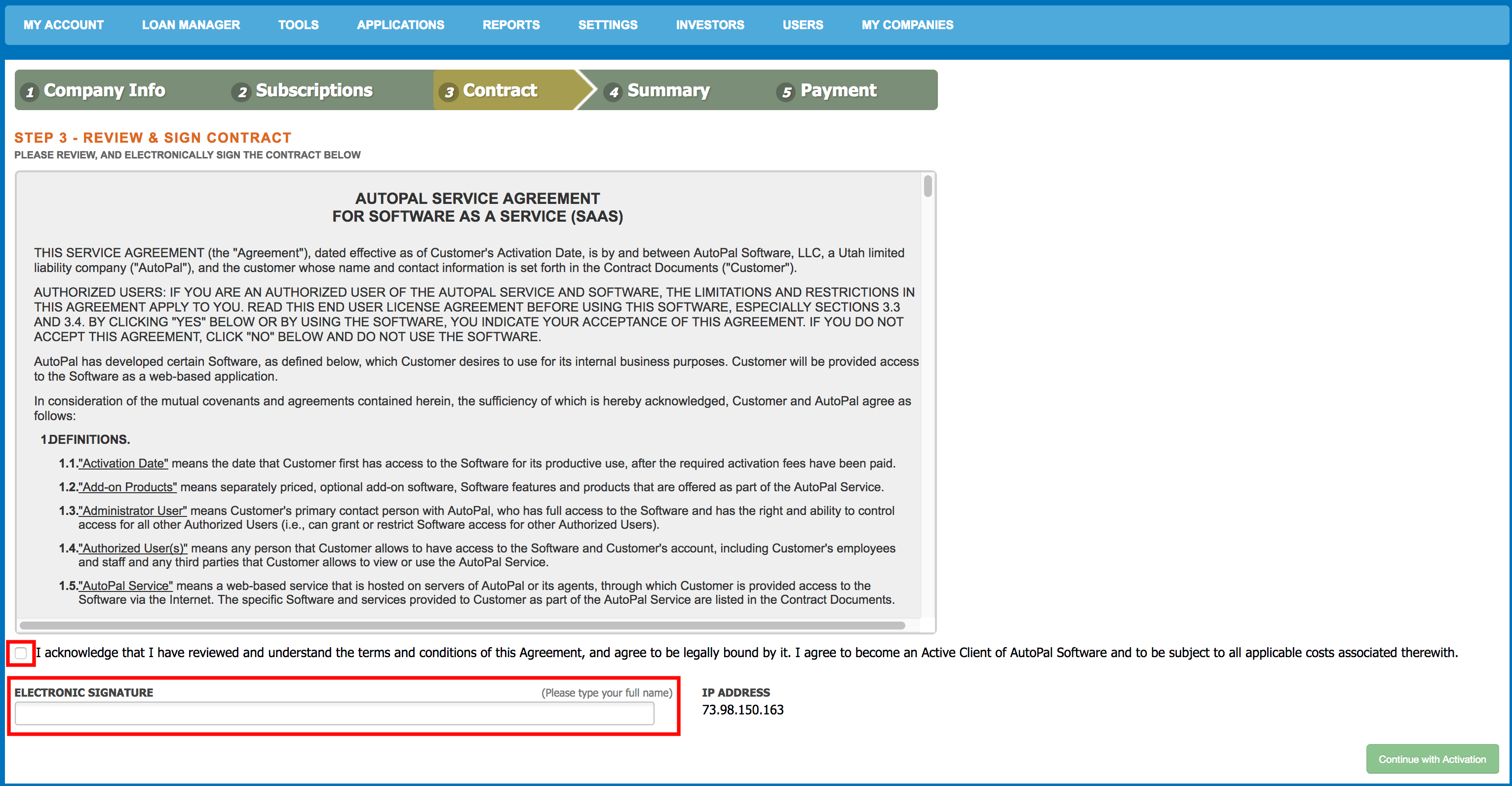 Now you can review the software contract that will outline the terms of the relationship between your company and AutoPal. Check the box to acknowledge that you have review the terms. Type you name into the ELECTRONIC SIGNATURE BOX to sign the contract. Click Continue with Activation .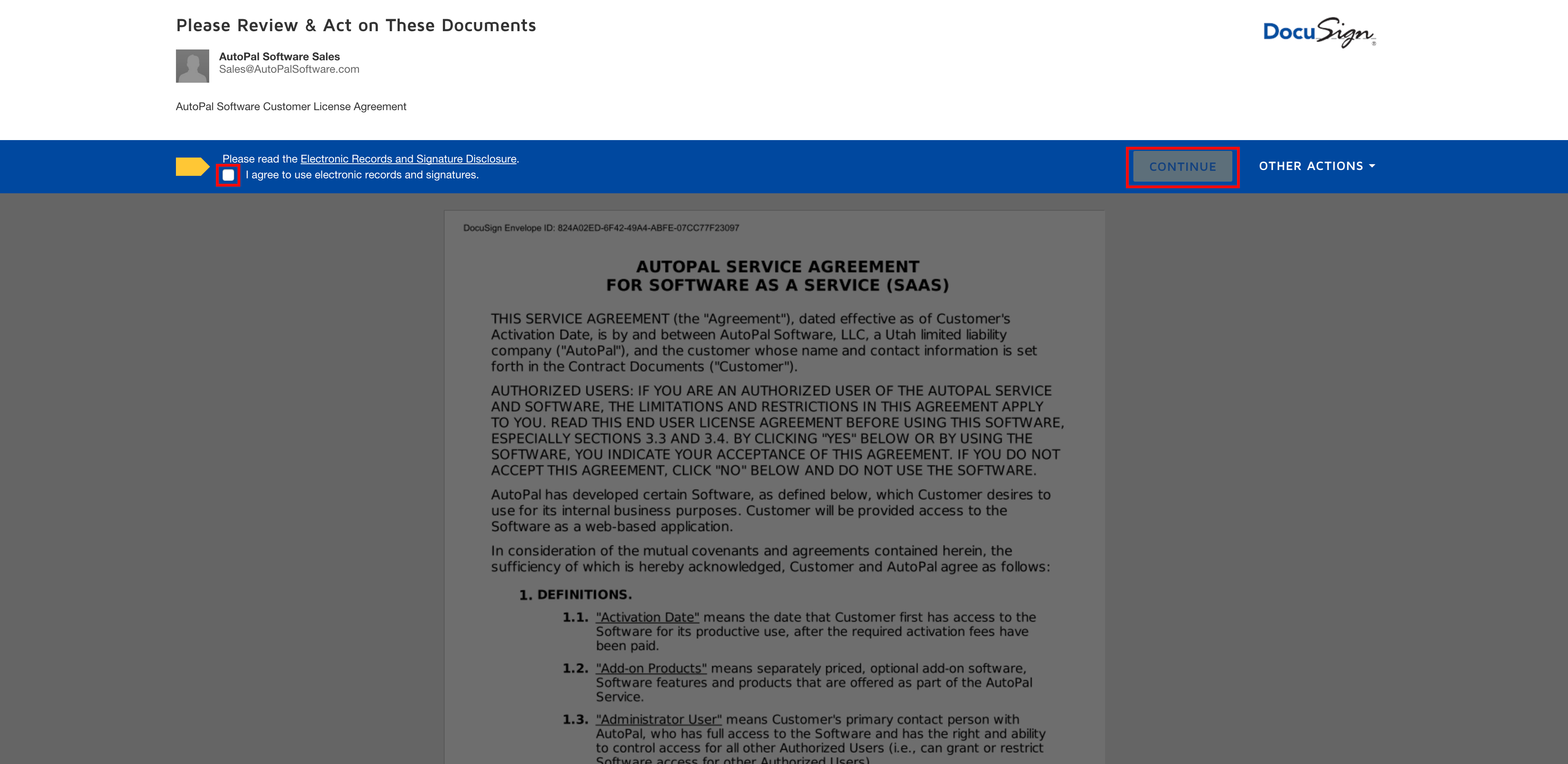 Now you will sign the contract inside of DocuSign. Check to box verifying that you agree to use electronic signature and click continue.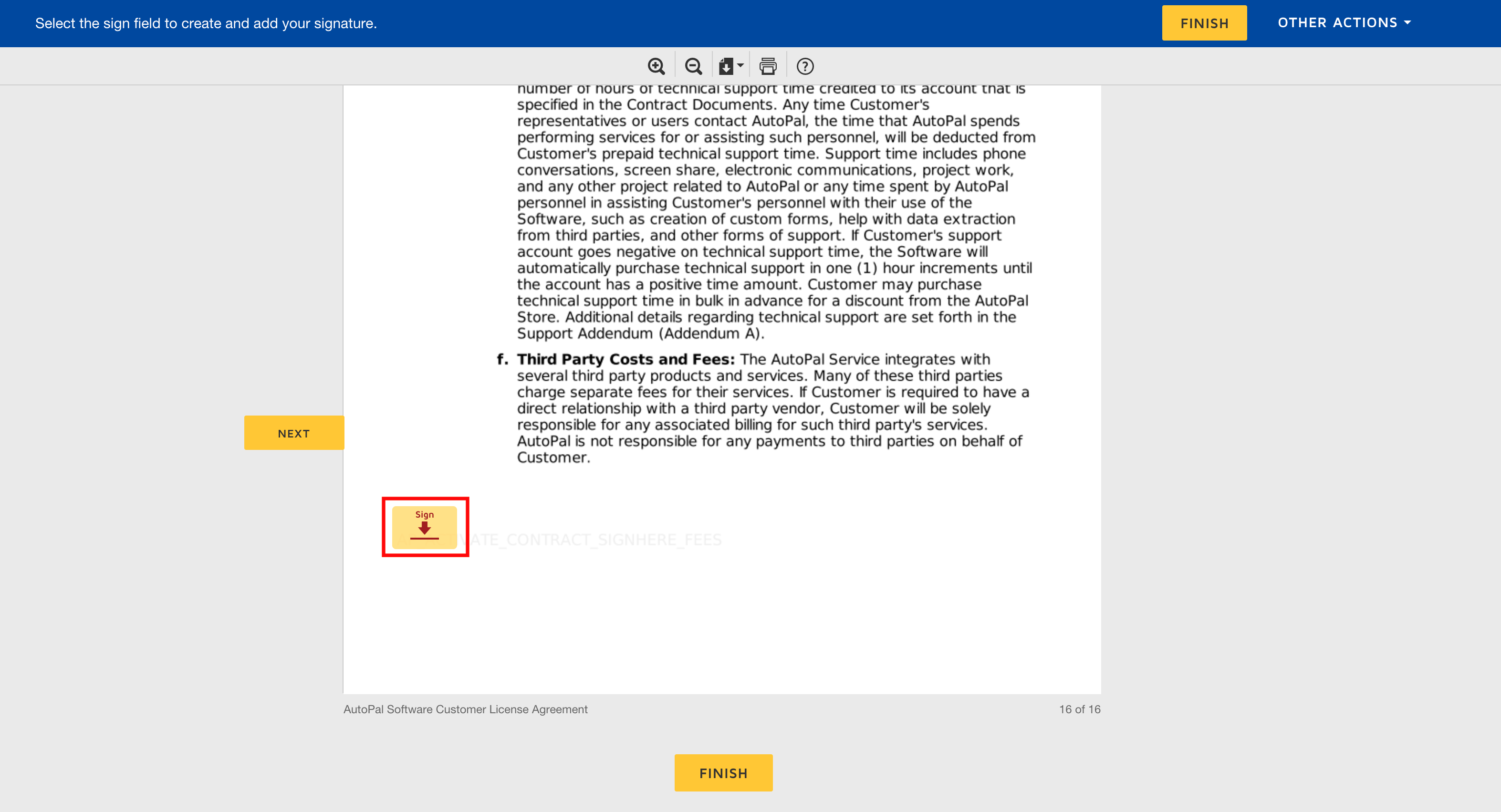 Your signature will be require at the bottom of the document. click the yellow Sign tab.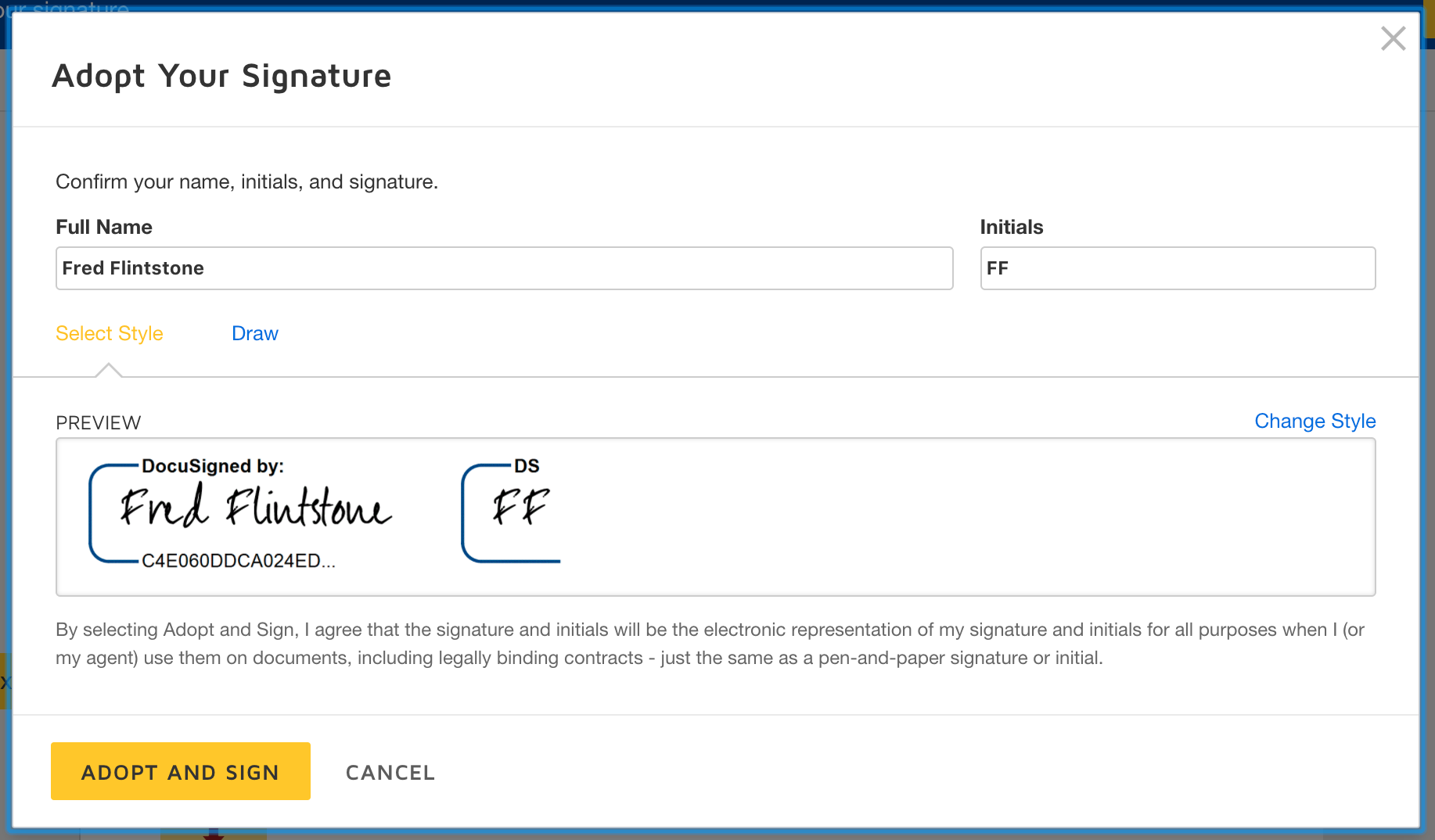 If the signature is acceptable, click ADOPT AND SIGN. When you have signed in all the required places by clicking the yellow sign tabs, click FINISH.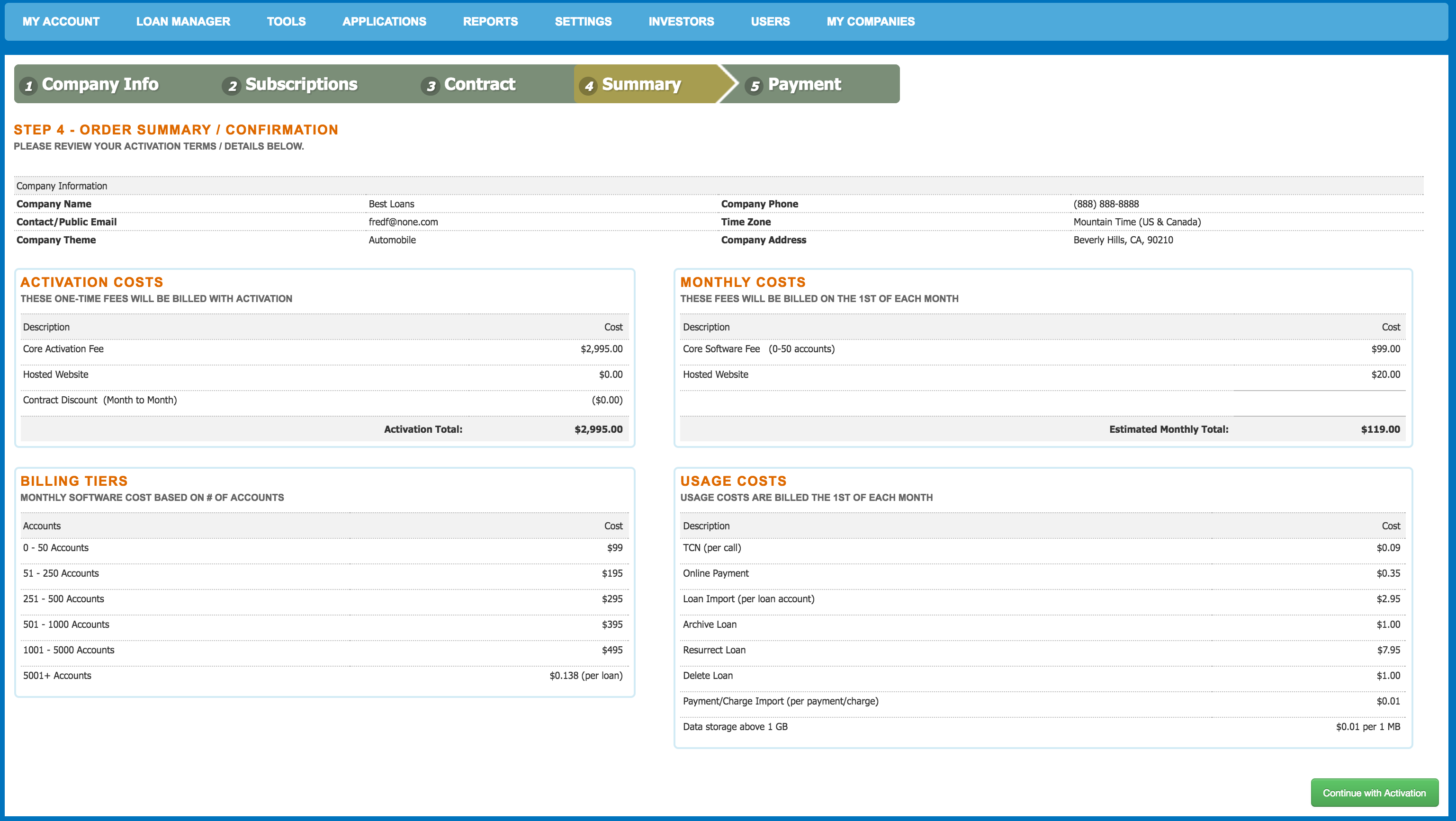 You will now see a summary of your activation costs. Click Continue with Activation .

Finally, enter your payment information. The card information you enter will be used to process your monthly payments to AutoPal. Click Complete Activation . You have now completed your activation of AutoPal Software. You will receive an email receipt for this transaction. Now when you log into the software, you will have access to your own company account. Once you have activated your own company account, you will no longer have access to the demo account.