General
The "Notes" report offers a quick view into notes recorded on borrower accounts. And is a great way to review interactions between servicing users and borrowers. Anytime a servicer records a note on a customer account, it will be populated on this report. Additionally, the report offers several different options for search restriction implementation through the "Advanced Search".
How To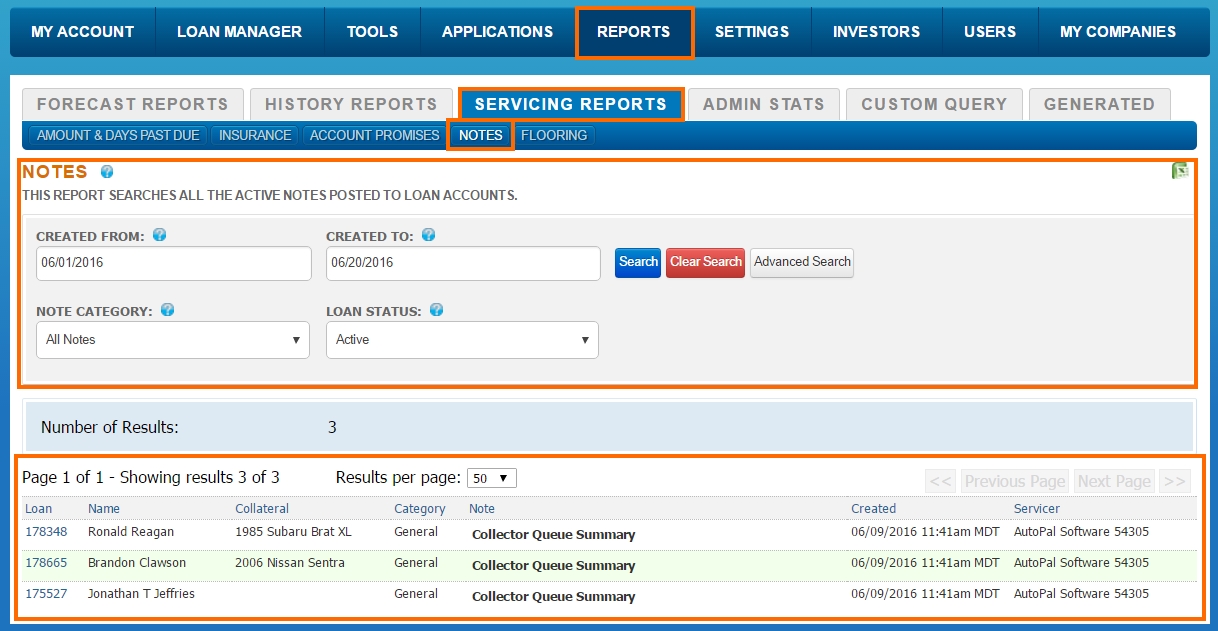 Simply enter the date range you would like to see the notes recorded for, and select search to generate the report. The report results include the Loan ID (with a link to the account), the client's name, the collateral, information concerning the note, and the servicer that recorded the note.
If necessary you can use the advanced search button to further breakdown the search results by source company, loan status, etc.
Additionally, if you would like further information on a specific note, you simply click anywhere on the note itself, and expand the note.


The expanded selection will include the actual text from the note. Additionally, if you would like to link back to a specific loan, simply select the loan ID from the "Loan" column on the left side of the report.