General

The "Insurance" report allows you to pull up accounts that have expired (or near expired) insurance policies. To access the report select Reports > Servicing Reports > Insurance. This report is generally only utilized by companies offering collateralized loans, generally in the automobile sector, as a means to track whether or not insurance obligations are being met by the borrower.
How To
To access the "Insurance" report, select Reports > Servicing Reports > Insurance.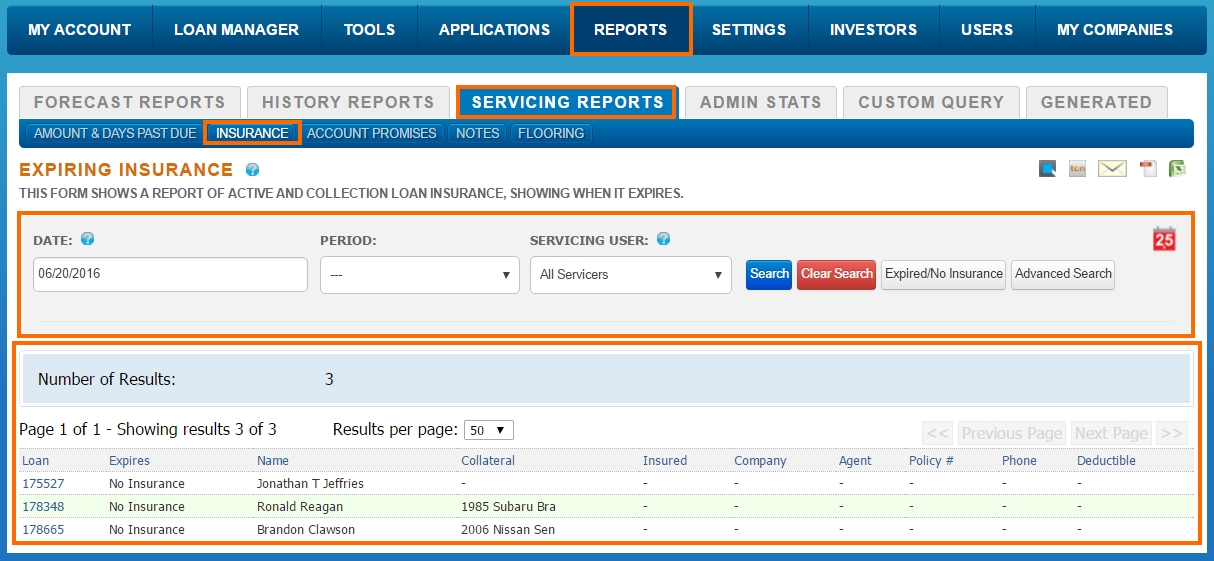 The report results are based on the date you enter into the "Date" field. Once a date is entered you can set further restrictions by selecting the "Advanced Search" button. Additionally, if you select the Expired/No Insurance option, you can restrict your results to lists of accounts that have no insurance entered currently, or expired policy information.
Like most other reports in AutoPal, the report is generatable in both PDF and Excel format, by selecting the icons from the upper left hand corner.