General 
Servicing Reports provide critical data to help you stay on top of your borrowers. Items such as insurance cancellations, and Amount / Days Past Due report allow you to get current, up to date information concerning your accounts. Through these reports you can develop effective servicing plans, and ensure your collections team stays up to date.
How To
To access the servicing reports select the Reports > Servicing Reports tab.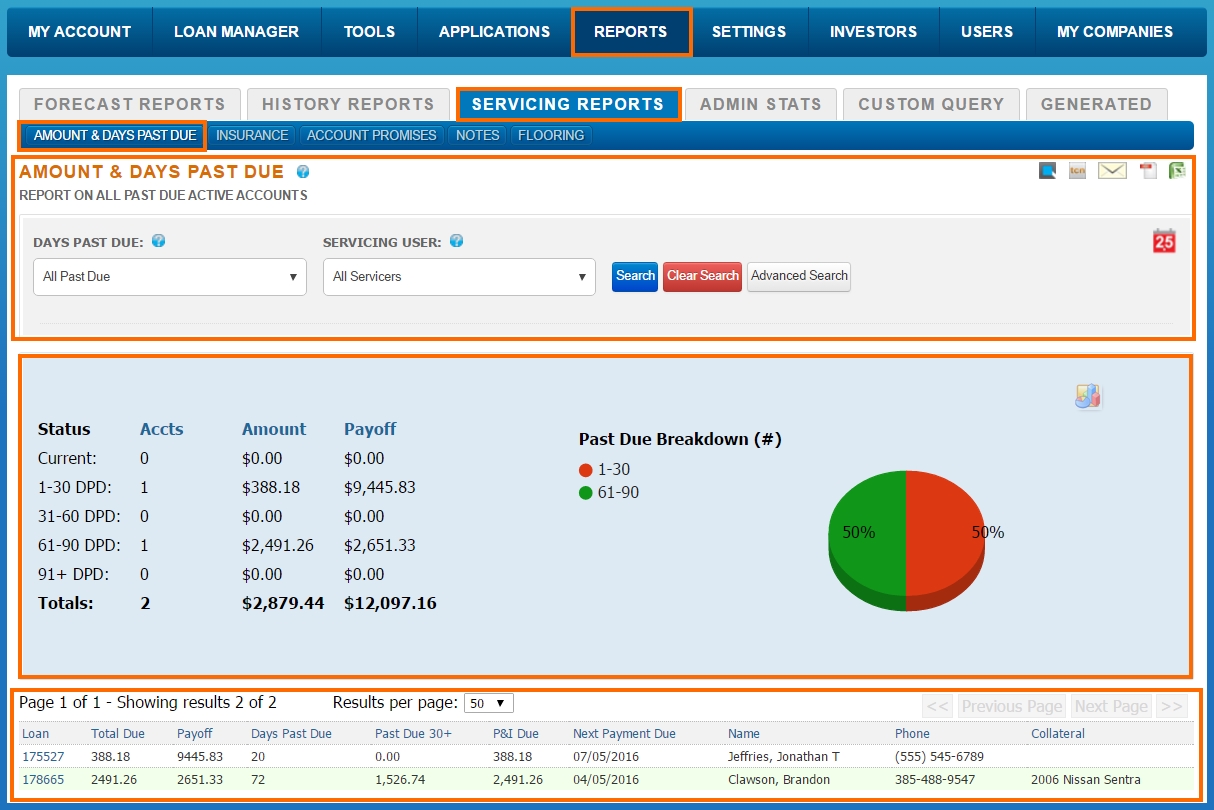 The servicing reports tab consists of five different reports: Amount & Days Past Due, Insurance, Account Promises, Notes, and Flooring. Each of these reports offers good insight into the current standing of loans inside your company.