General

The "Account Promises" report gives you a quick view of pending, completed, or failed promises from your clients. Promises are a special type of note that can be attached to accounts, and operate based on an entry date. For example, a client calls in and makes a promise to pay two weeks from the current date. By recording the promise to the account, you will have an easier time servicing the accounts that are currently coming due, or that have special arrangements.
How To
To access the "Account Promises" report, select Reports > Servicing Reports > Account Promises.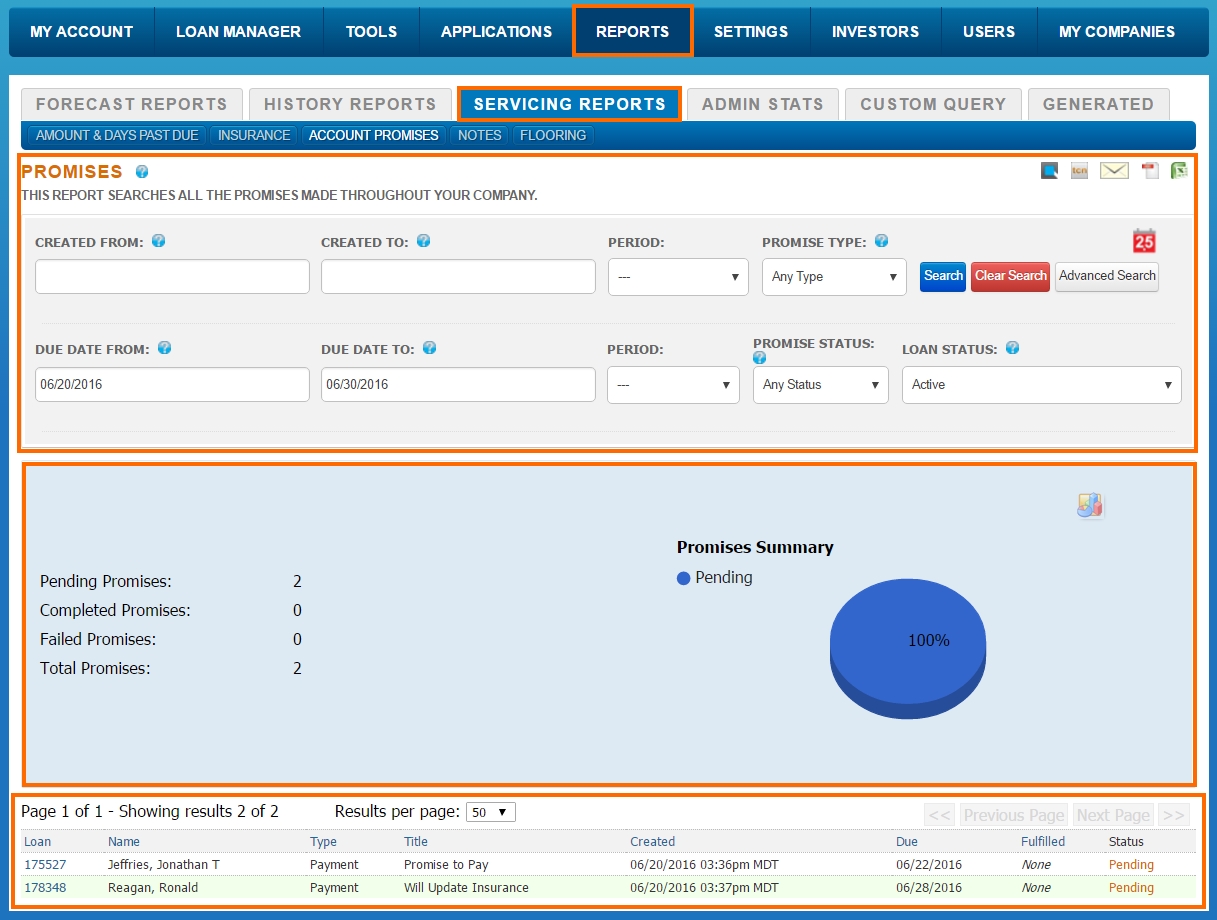 The report itself offers an easy to access and utilize view of promises. You can search your promises by either promise status (pending, failed, completed), or based on date ranges. The date range options are based around the creation date of the promise, or the due date of the promise. Given the time-sensitive nature of promises, it is recommended to use the Due Date From & To options when setting your searches.
Additionally, you can utilize the advanced search functions if you would like to breakdown the report results further. For further information on the Advanced Search options please review the following article: Reports – Advanced Search.