General
You are allowed to either manually assign Stoplights, or configure the system so it will automatically assign a stoplight based on your Stoplight Rules. If a loan account has a Stoplight that has been manually assigned, you can reset the Stoplight allowing the system to manage the Stoplight.
How To
To reset a Stoplight that has been manually assigned, select the desired loan from the loan manager tab.

Select the Loan Setting tab and then select "Click here to reset- Allow system to manage stoplight"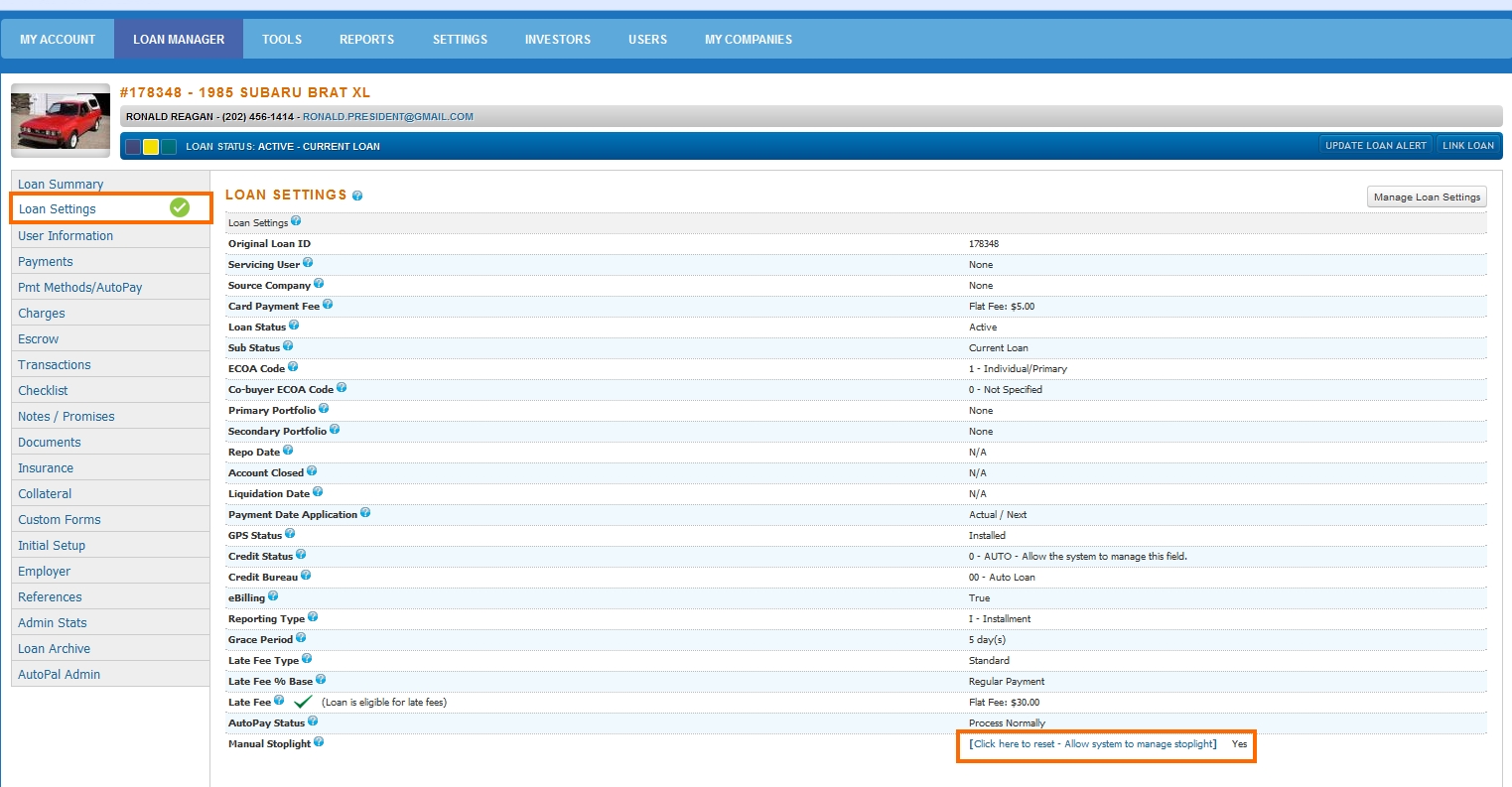 Your Stoplight for this loan will now be managed by the system.
If you have questions about our loan servicing software, or would like to request a Free Trial simply follow the links!
If you like these articles / our software, you can show your support by following us / sharing our material on social media!