General
AutoPal offers a robust suite of reports to meet the information needs of your business. The reports can be accessed through the "Reports" tab.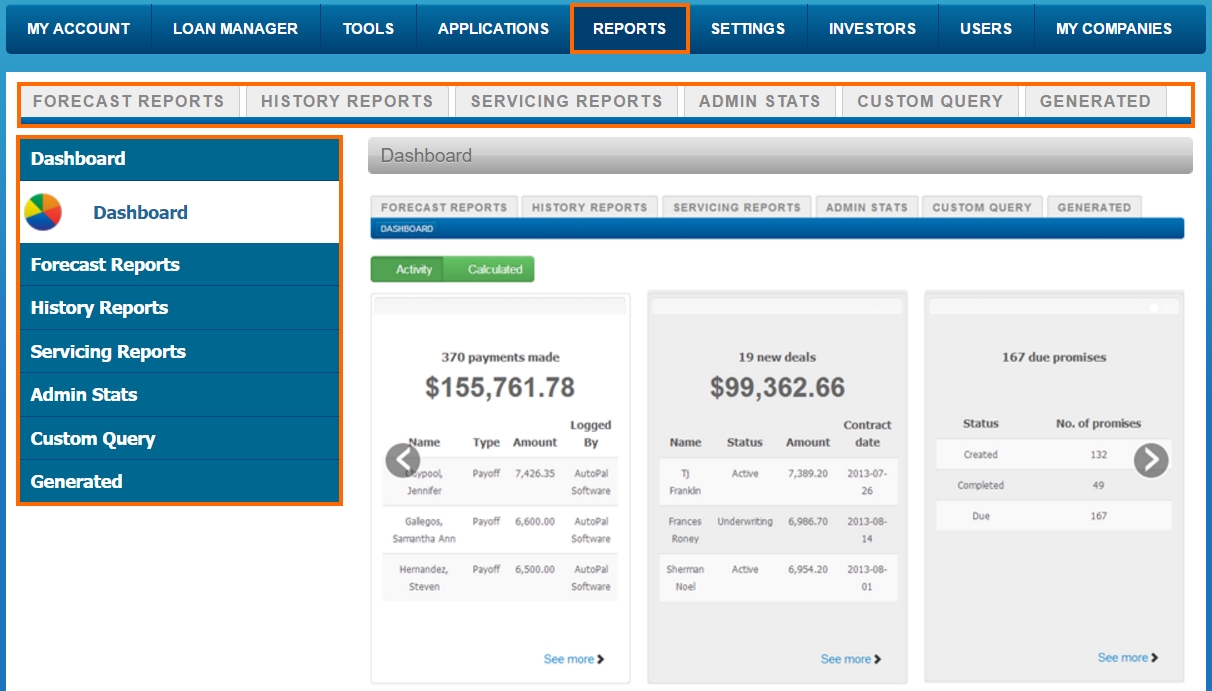 Features
AutoPal offers several different report types, and generation options. The report types include:
Generation Options
AutoPal offers two options for report generation; scheduled generation and manual generation.
Scheduled Reports: The scheduled report option allows you preset report criteria and search options, and then have the system email them to you as a CSV file.
Manually Generated Reports: If you desire, you can access reports, set your search criteria and manually generate the reports. All generatable reports can be downloaded as a CSV, while some also offer a PDF download as an option.
This concludes a brief overview of the reports section, for more in depth information about any report type, or your generation options, please select from the hyperlinks above.