General
There may be circumstances in which incorrect borrower information, or an incorrect borrower, is attached to a loan account. Luckily this is an easy situation to rectify and can be completed in a couple of simple steps.
How To
To remove a user from an existing loan, simply access the loan in question, and select the "User Information" tab.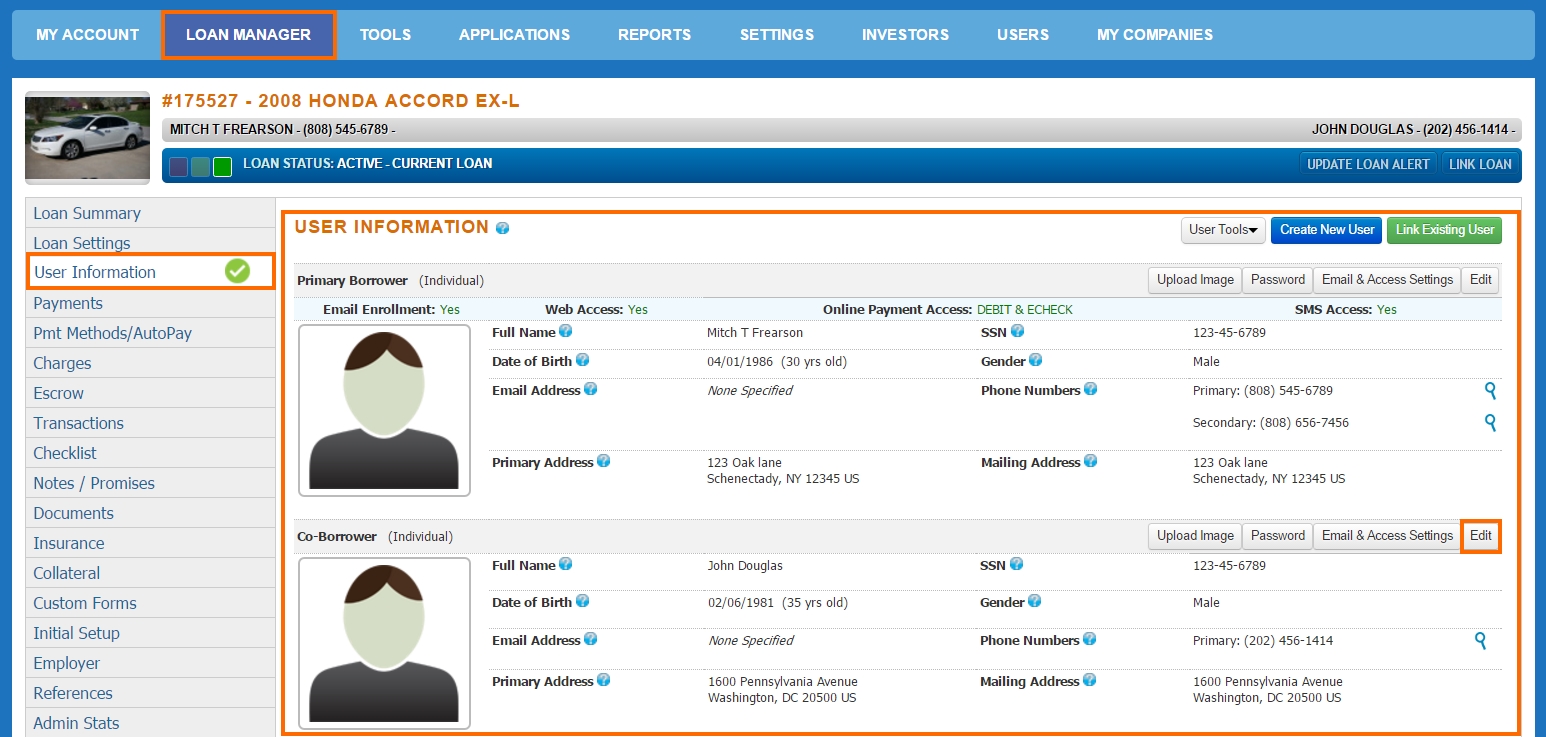 Once you have accessed the User Information tab, you will see all borrowers currently associated with the loan. In this example, we are going to be removing a co-borrower from the loan account.
To remove an individual from the account, select the "Edit" icon to the right of the borrower in question. Once selected, you will be greeted with the following screen.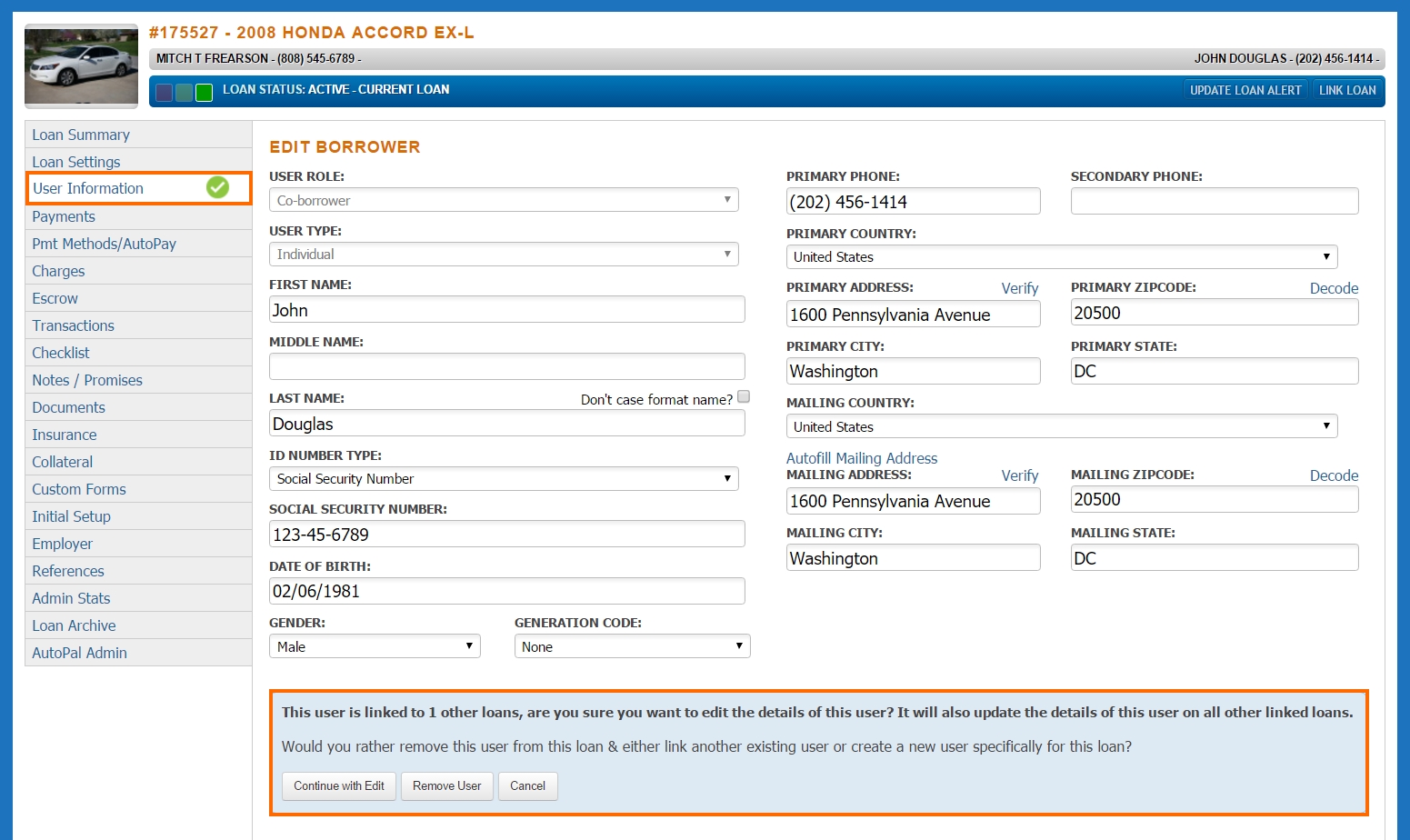 Located at the bottom of the editable information you will find a series of icons labeled: "Continue with Edit", "Remove User", and "Cancel". Additionally, there is a warning explaining that editing a borrower from this point will change their information on all loan associated with the borrower. To remove the co-borrower associated to this loan select the "Remove User" icon.
Once selected the user will be fully pulled from the account, though their user information will remain stored in the "Users" tab. It should be noted that removing a user from a loan does not delete the borrower, but rather disassociates them from that particular loan. Additionally, take caution when removing borrowers to ensure that you do not accidentally remove a primary borrower, and leave a co-borrower, etc. This allows you to ensure consistency through your loans, and will help avoid potential recording issues.