General 

Good note keeping is essential to running a successful lending business. Because of this, AutoPal offers several easy to use note keeping tools, making this sometimes tedious job easy. It should be noted that it is recommended by AutoPal to record notes after every account update, or interaction with a client. Through good note keeping practices, it becomes very easy for you to audit your accounts and the practices of your servicing users.
How To
The first step in recording a note is accessing the "Notes / Promises" page. To access the notes, open the loan in question and select "Notes / Promises" from the left-hand column.
When accessed, the Notes / Promises tab will give you a view of existing notes, as well as the ability to review, edit, or delete existing notes by using the controls on the right-hand side of the page. To record a new note, simply select the "New Note" icon.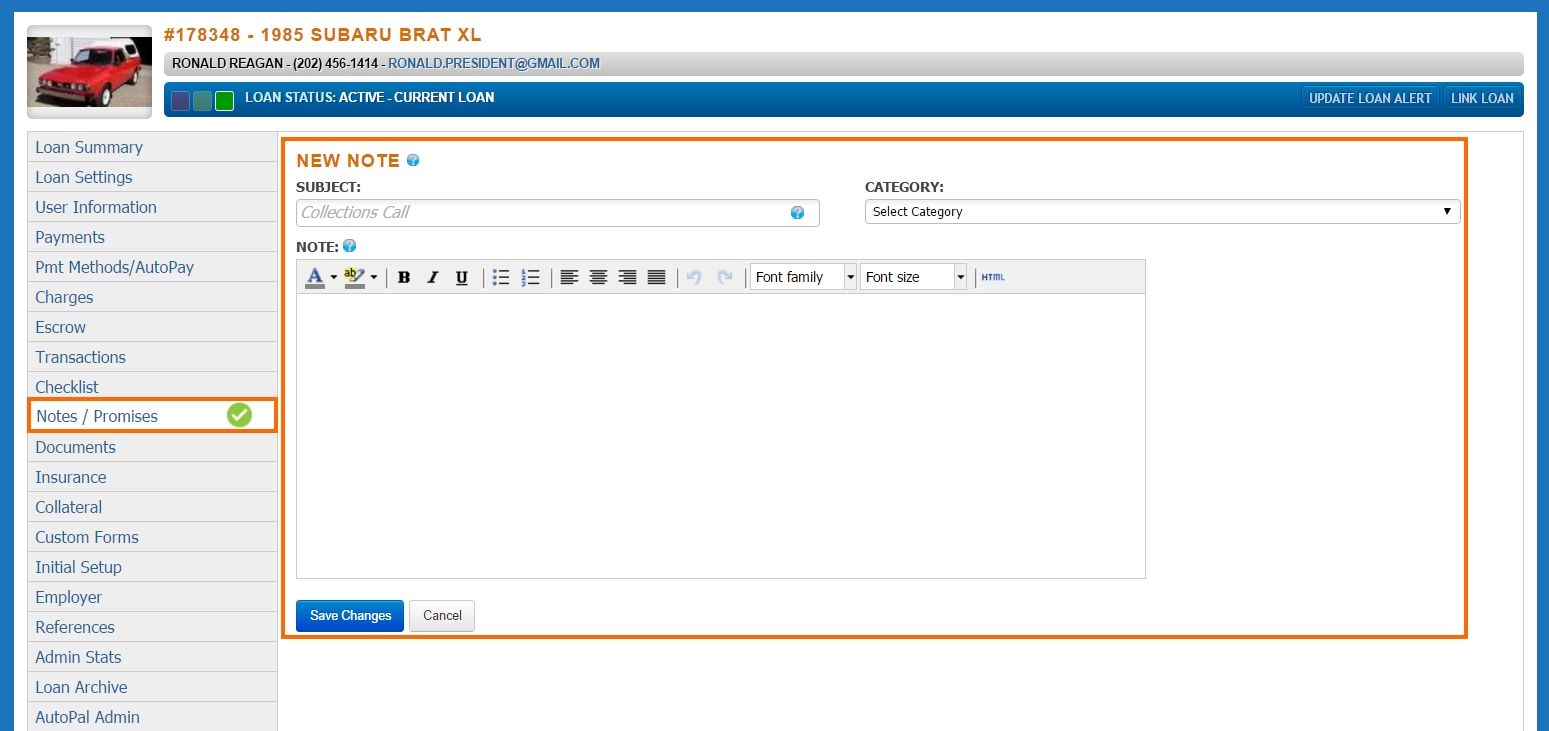 Entering content is direct and simple. Begin by entering a subject related to the content of the note, the category selection allows you to assign a specific category to the note which can be recalled at a later date (please note that you can add new categories under the Settings > Loan Management > Docs tab), and finally you can enter your note into the body section at the bottom of the page.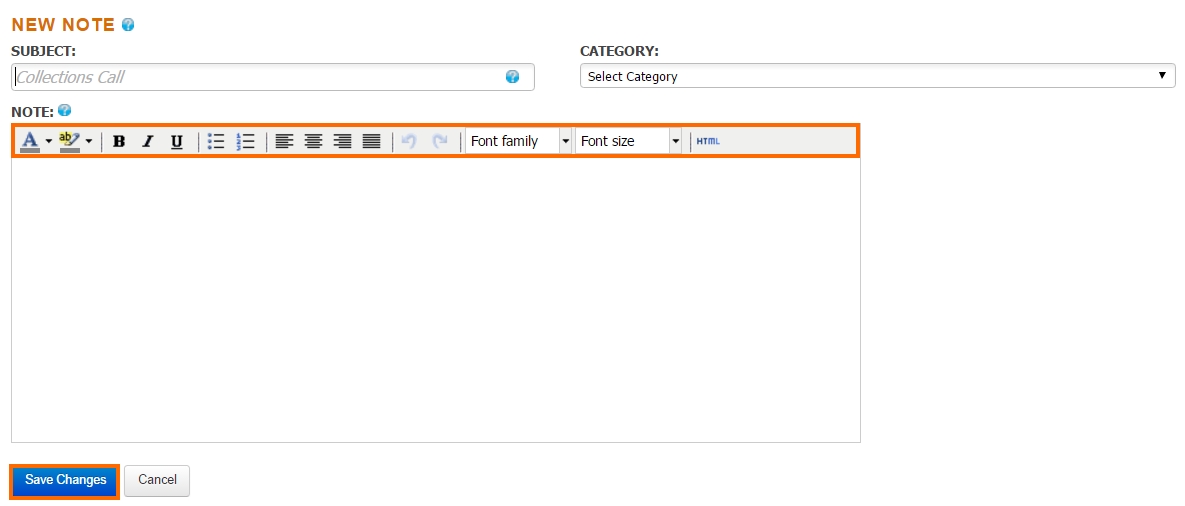 Please also note that you can use the icons in the toolbar, in the note, to make custom changes to the formatting of your notes. Changes can include colors, indents, bolding, etc. Once you are satisfied with the content of the note, simply select the "Save Changes" icon to save your changes.