General
The "Resources" tab gives you a quick reference to help materials. This section does not give all help materials offered in the system, but rather gives a quick view of some available materials that are frequently utilized processes.
How To
To access the "Resources" tab, select My Account > Resources. Once you have accessed the tab, you will see the following screen: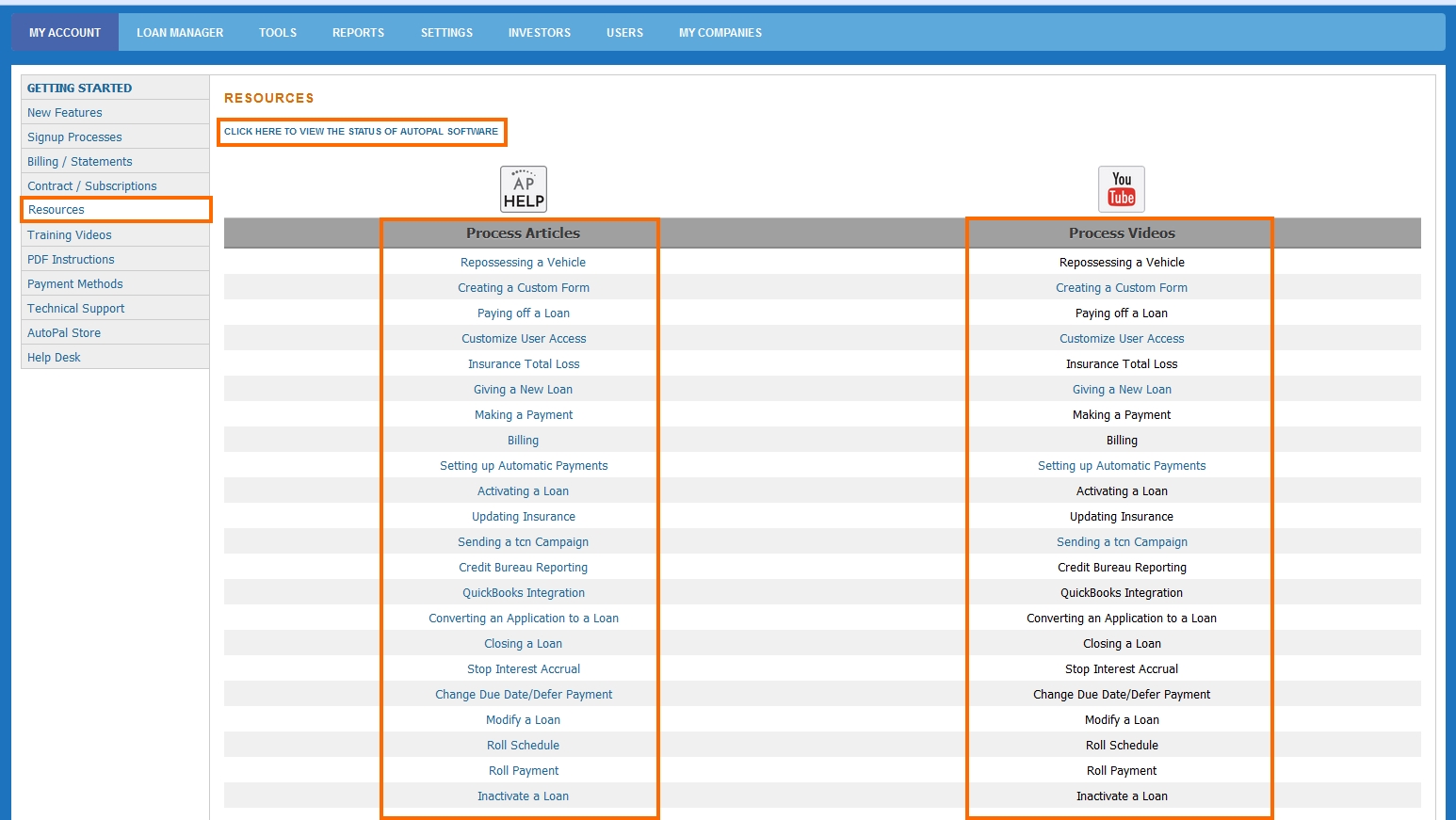 The "Resources" page is broken into three primary sections. At the top you will notice a link to the AutoPal Status page, below there is a section dedicated to AutoPal Wiki articles, and a section dedicated to process related YouTube Videos.
AutoPal Status
In an effort to keep you informed of the status of the software at all times, AutoPal offers a real-time status update page. The page is located at http://status.autopalsoftware.com.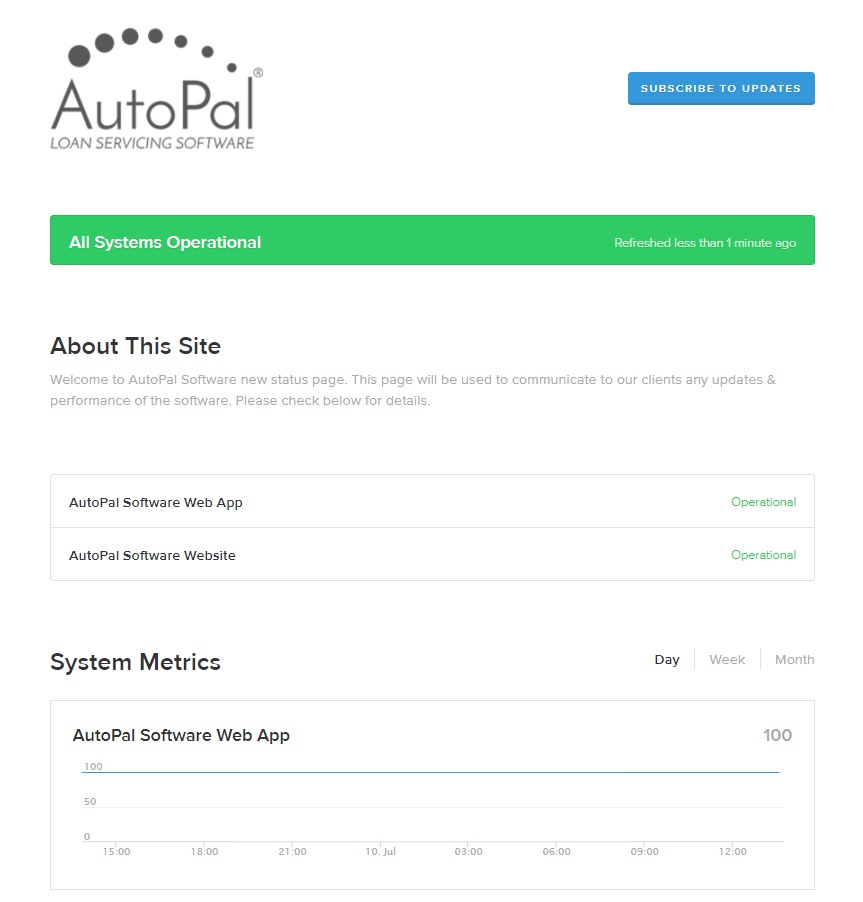 The page offers several useful metrics concerning system stability, and a list of updates and issues experienced at the bottom of the page.
AutoPal Wiki Articles
AutoPal offers several wiki articles that are accessible through the following link: http://wiki.autopal.info/index.php/Main_Page.
Once accessed, simply enter the topic you are looking for into the search bar on the left, and select from the search results. By selecting one of the links in the list you will be redirected to that specific article. Please note that these articles are not as frequently updated as the articles on http://wordpress.autopal.info/.
AutoPal YouTube Videos
AutoPal also offers several YouTube videos concerning not only functionality of the software, but also processes concerning the loan lifecycle. Simply select a video from the list, and you will be redirected to the YouTube channel.