General
The "New Features" tab is dedicated to keeping you informed on changes, and updates to AutoPal. This page is used by AutoPal to log major changes and updates, and should be referred to frequently to ensure you are using everything the system has to offer. Please note that when new features are added to the software, they will not be automatically enabled for your Servicing User. You can add access to new functions, by navigating to Users > Servicing > Servicing User List > Access.
How To
To access the "New Features" tab please select, My Account > New Features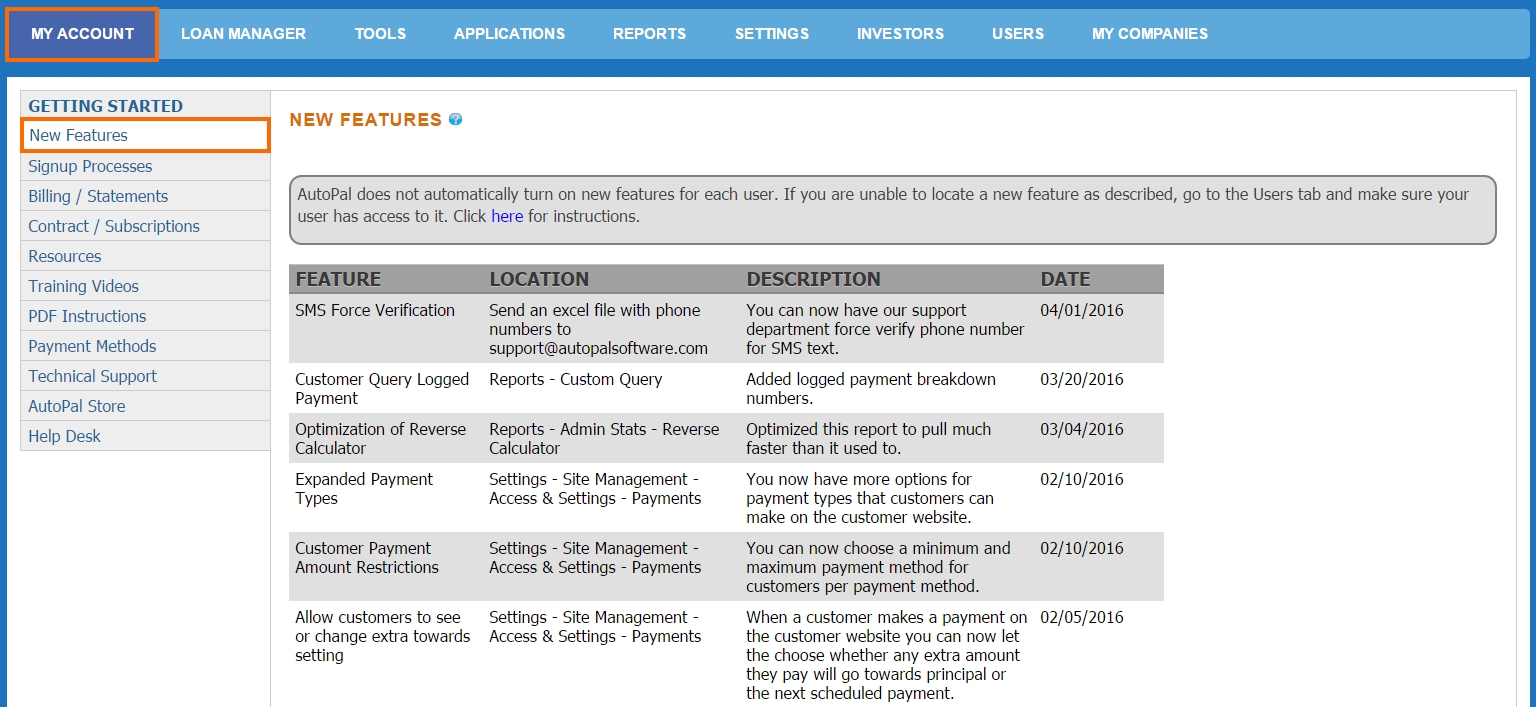 From this page, you will see a list of items that have been updated in the software. The updates are listed in chronological order with the most recent items at the top.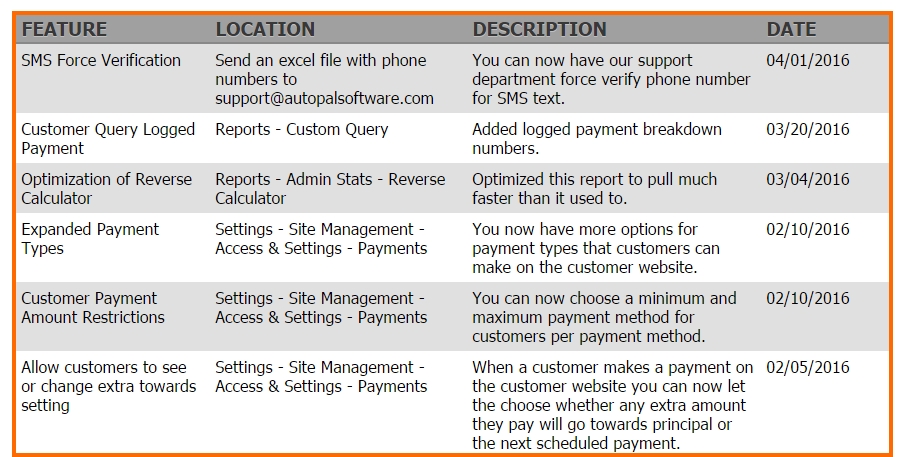 You will notice that the "New Features" are broken into the following columns:
Feature – The feature column explains the tool or section of the software that has been altered. It may not be related to a single specific item, though it gives a general idea of the item that has been implemented.
Location –  The location column gives you the specific location in the software of the change.
Description – The description column gives a brief insight into the item that was changed, as well as possible effects it may have on the software.
Date – The date a feature was added.
AutoPal will continue to update this page as new items are added and implemented. Please be sure to review this frequently!