General

During the servicing of loans, your company may find it necessary to add additional charges to customer accounts. This article covers the logging of a charge on an individual account. This article will not cover automatic late fees, recurring charges, or change due date charges.
How To
To log a charge on an account, navigate to Loan Manager > select the loan in question > Charges.
The "Charges" tab is simply laid out and displays information pertinent to each individual charge / fee. You will notice the following columns which display charge information.


Paid: Designates whether or not a charge has been fully paid on an account. In the event you see a check mark, the charge has been paid in full.
Title: This represents the given title of the charge.
Charge Date: The date the charge was recorded.
Amount: The amount of the applied charge.
Charge Type: Designates the type that was selected for the charge itself.
Application: This designates the application of the charge. The two options are "Standard" and "Payoff Only".
Status: This designates whether the report has been reversed, or is currently active.
By selecting the "Log Charge" icon, you will be greeted with the following screen: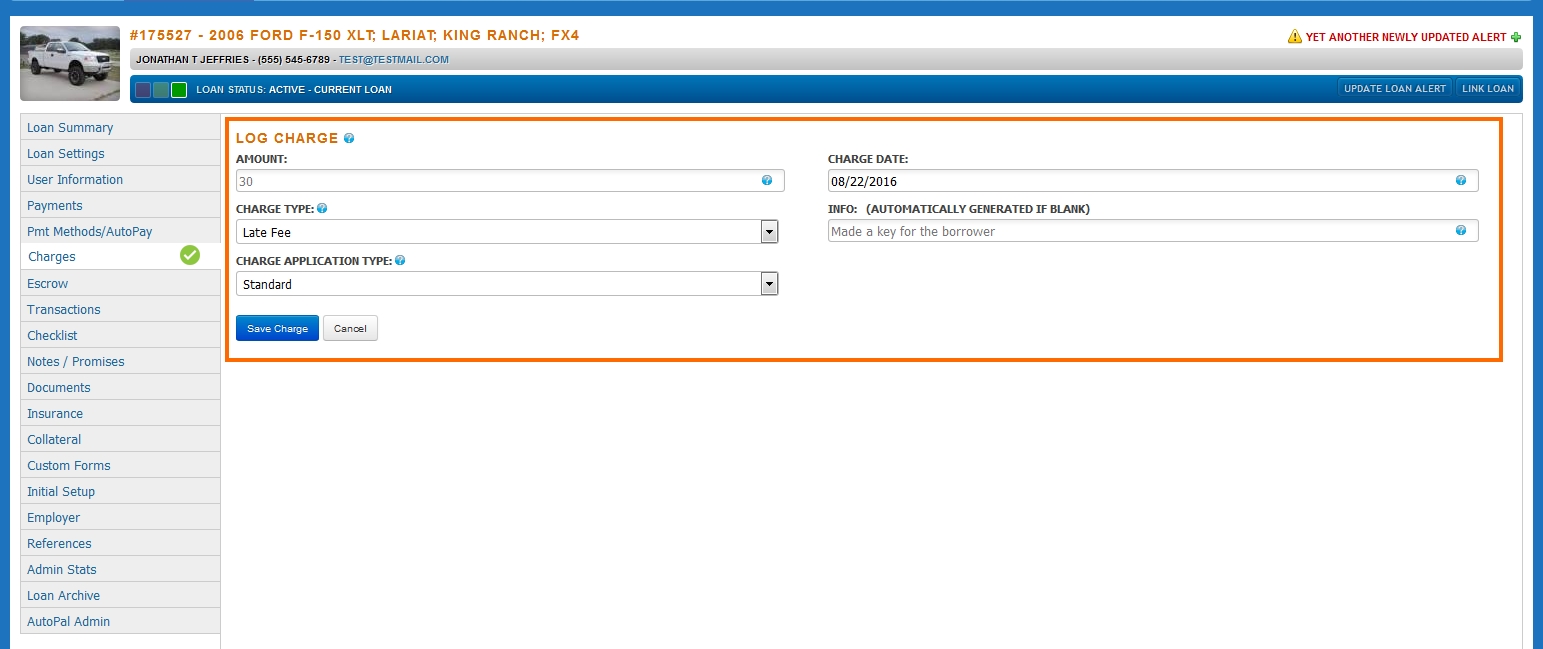 You can enter the following data for a new charge:
Amount – The amount that will be charged (required).
Application Date – This is the date the charge will apply on the account (required).
Type – The type of charge (required).  The list of charge types can be customized at Settings > Loan > Charges > Types in your company account.
Info – This is a field where you can enter any additional charge info.
Application – This selection determines when the charge will come due.  The options are:

Standard – The charge will come due on the Application Date (or on the first day of the payment period it falls into depending on your Fees Paid By setting on the account)
Payoff – The charge must be paid in order to pay off the loan, but won't be due before then.
Once you have entered the charge information, click the "Save Charge" icon to save the charge.
Additional Information
To generate a list of charges from a specific loan account select either the Create PDF or CSV Export icon located next to the Log Charge button.
Create PDF
When selecting the Create PDF icon it will take all charges currently applied on the loan account and place them into a downloadable file can be viewed inside of Adobe Acrobat Reader.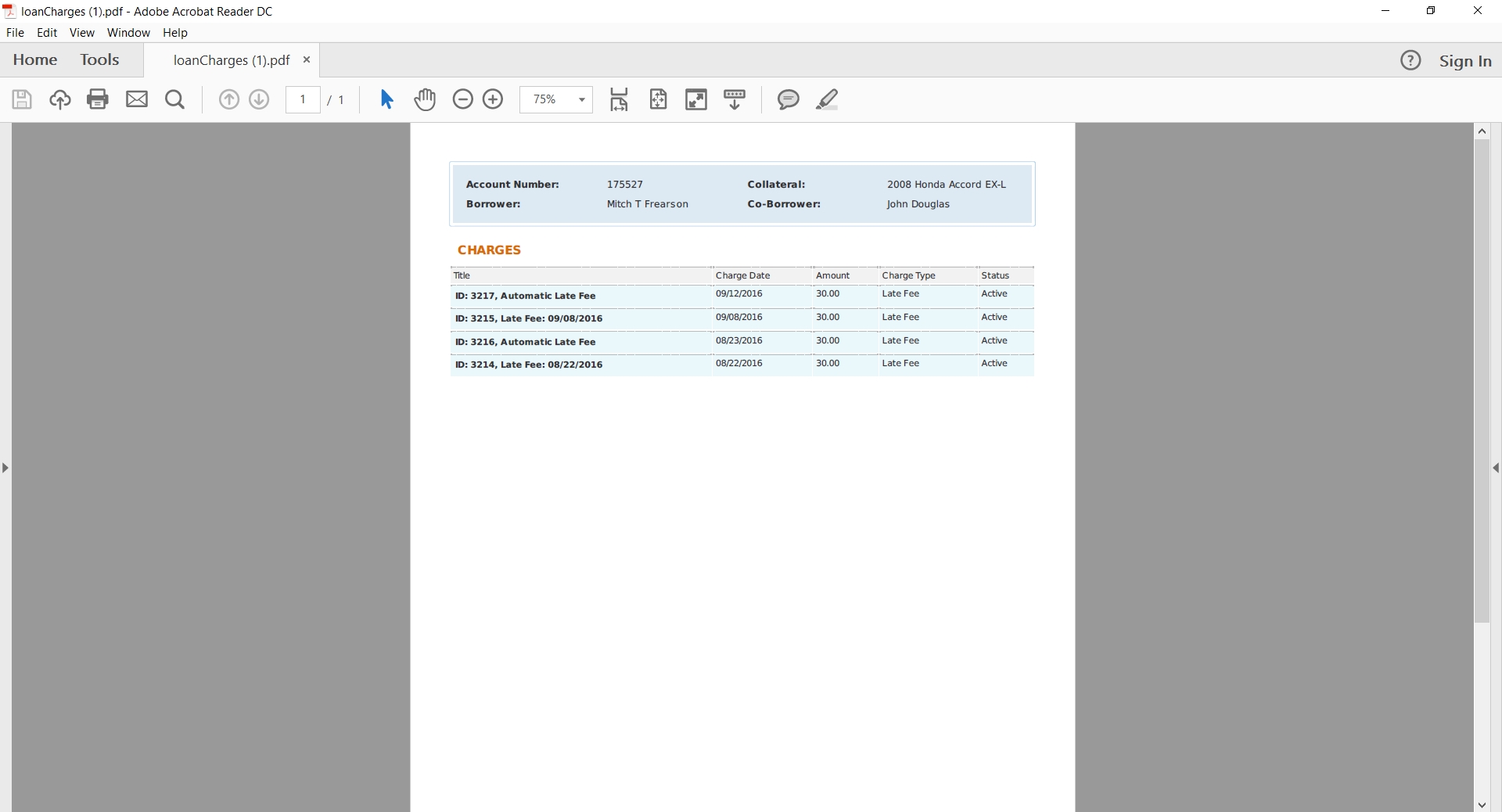 Export to CSV
When selecting the green excel icon it will format a downloadable file in the CSV format. Simply download the file, and access it with the spreadsheet program of your choice. Once the file has been opened you can further manipulate or view the data.