General
One of the most important aspects of running your business is ensuring you successfully recover payments. In order to make this process as easy as possible, AutoPal gives you the ability create a new payment method and save it directly to a customer's account. Through saved Payment Methods, you can schedule AutoPays, and easily recall payment method information for payment processing.
How To
To access the "Payment Methods" list, select the "Payment Methods" option from within a loan account.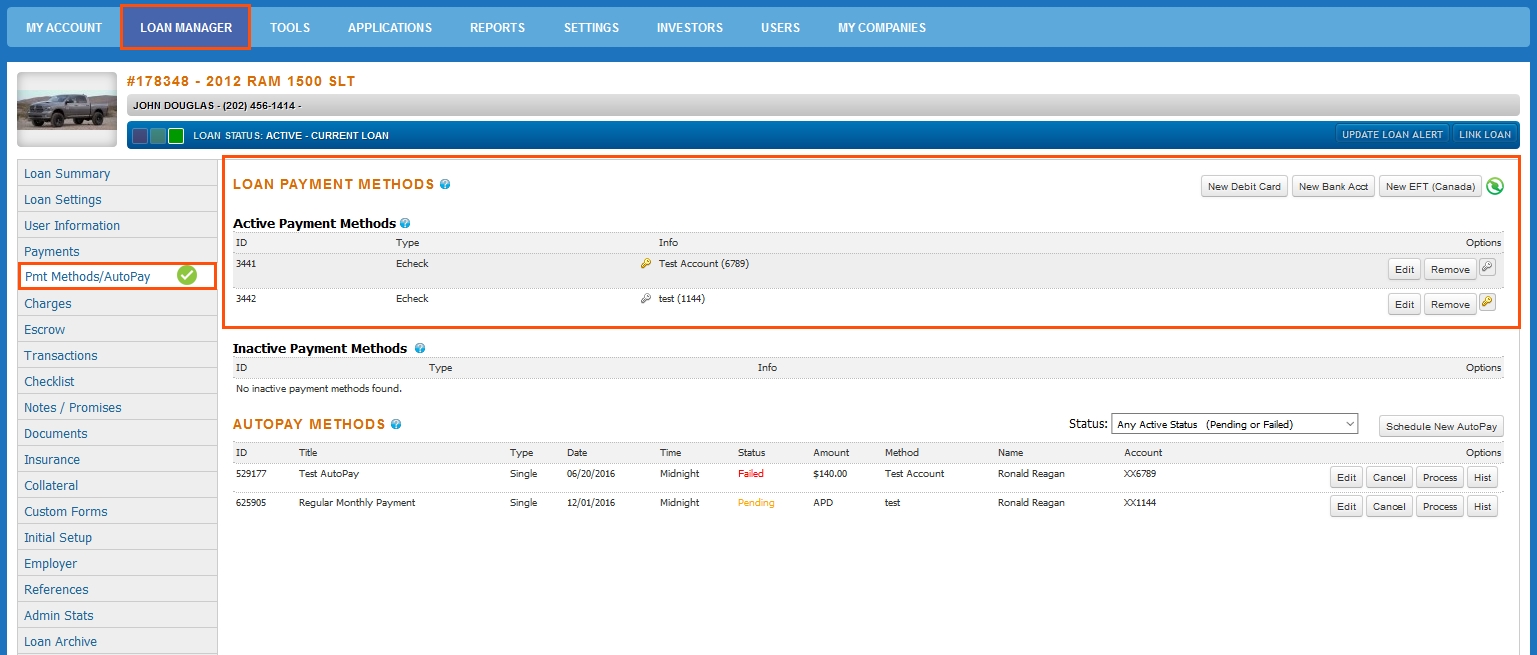 From this page, you will see a list of payment methods on the account. The payment methods section displays information specific to each payment method.
ID: Each payment method will have a specific ID assigned to them that the system uses to differentiate between different methods.
Type: Represents what type of payment method was saved (generally an Echeck or Debit method).
Info: This field is pulled from the "Info" field saved during the creation of the payment method. The system will also display the last 4 digits of the account number in parenthesis.
Located on the right hand side of the page you will also notice two buttons labeled Edit and Remove. These icons allow you to edit an existing payment method saved to an account, or to remove the method from the "Active" list. When payment methods are listed as "Inactive" they are not deleted, rather they just are removed from the process-able active payment method list.