General

AutoPal offers several options to customize the information displayed from the loan manager, making it easier to get the information you want, when you need it.
How To
Located on the Loan List of the Loan Manager tab, you will see several columns that display loan specific information. But did you know that with AutoPal, each user can customize their view of the loan list?
Located at the top of the page you will see an icon labeled "Hide / Show Columns":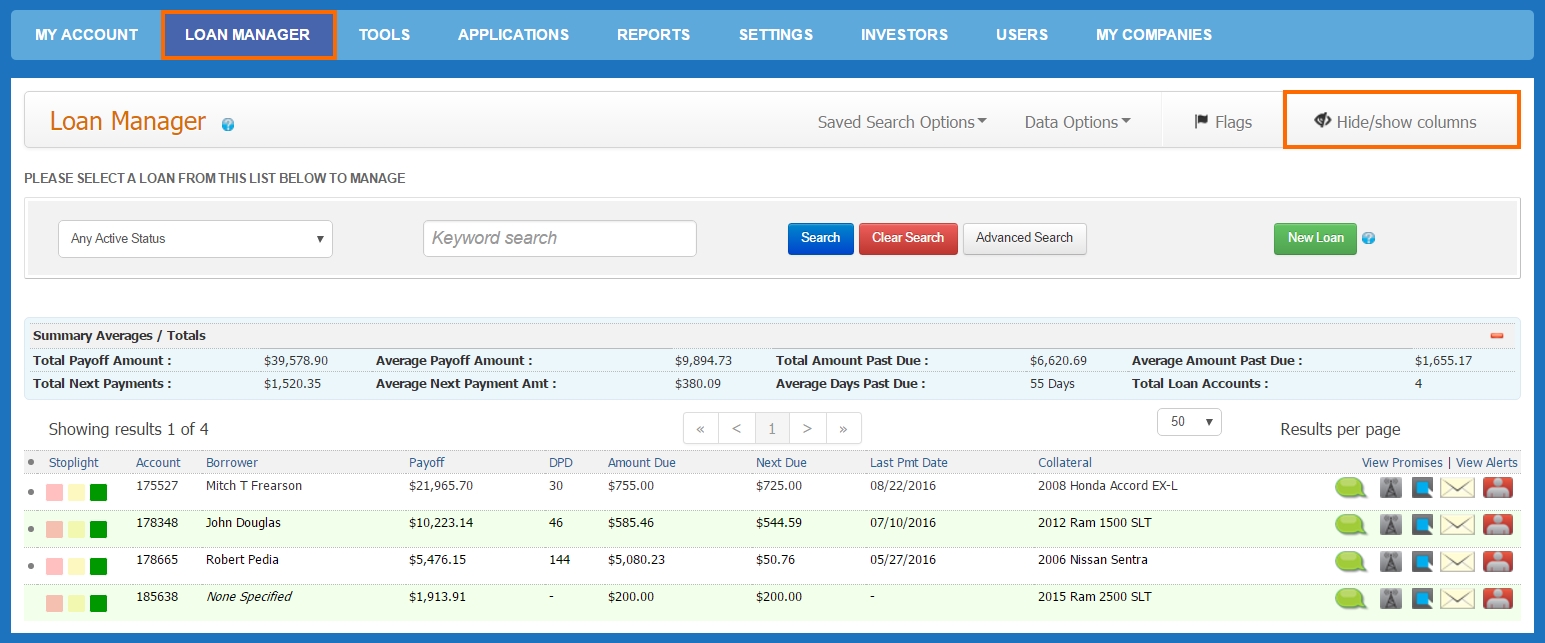 By selecting the "Hide / Show Columns" option the following menu will display: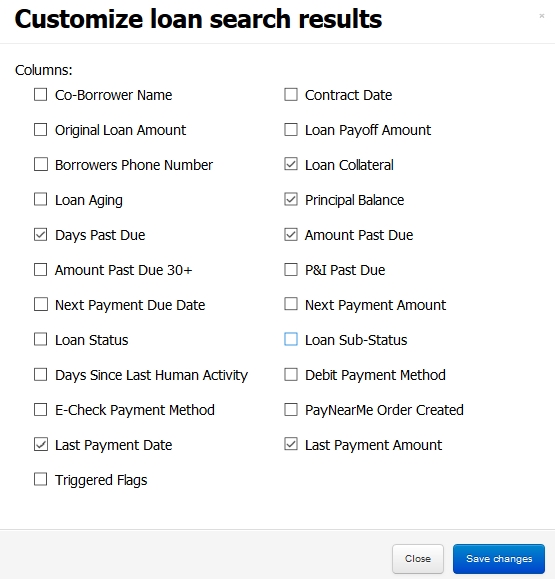 The first three headers (on the loan manager) Stoplight, Account, & Borrower are static, however, you can add up to six additional columns to customize your view of the loan list. Once selected, simply select the "Save Changes" icon to enable your selections. When the screen refreshes, you will see your selections are now the columns headers, with the appropriate information for each loan displayed beneath!

As noted above, these settings are saved on the user level, meaning that you can individualize the view of each of your servicing users!