General

This section of the loan gives your company the ability to track the current employment status of both your Borrower and Co-Borrowers. This article will cover how to update the employer information inside of the employer tab. Having this information will help you know if your borrower is currently employed and when you can expect your borrower to receive their next paycheck.
How To
To update employer information, navigate to the "Employer" tab inside of a loan. You then will be greeted with the screen displayed below: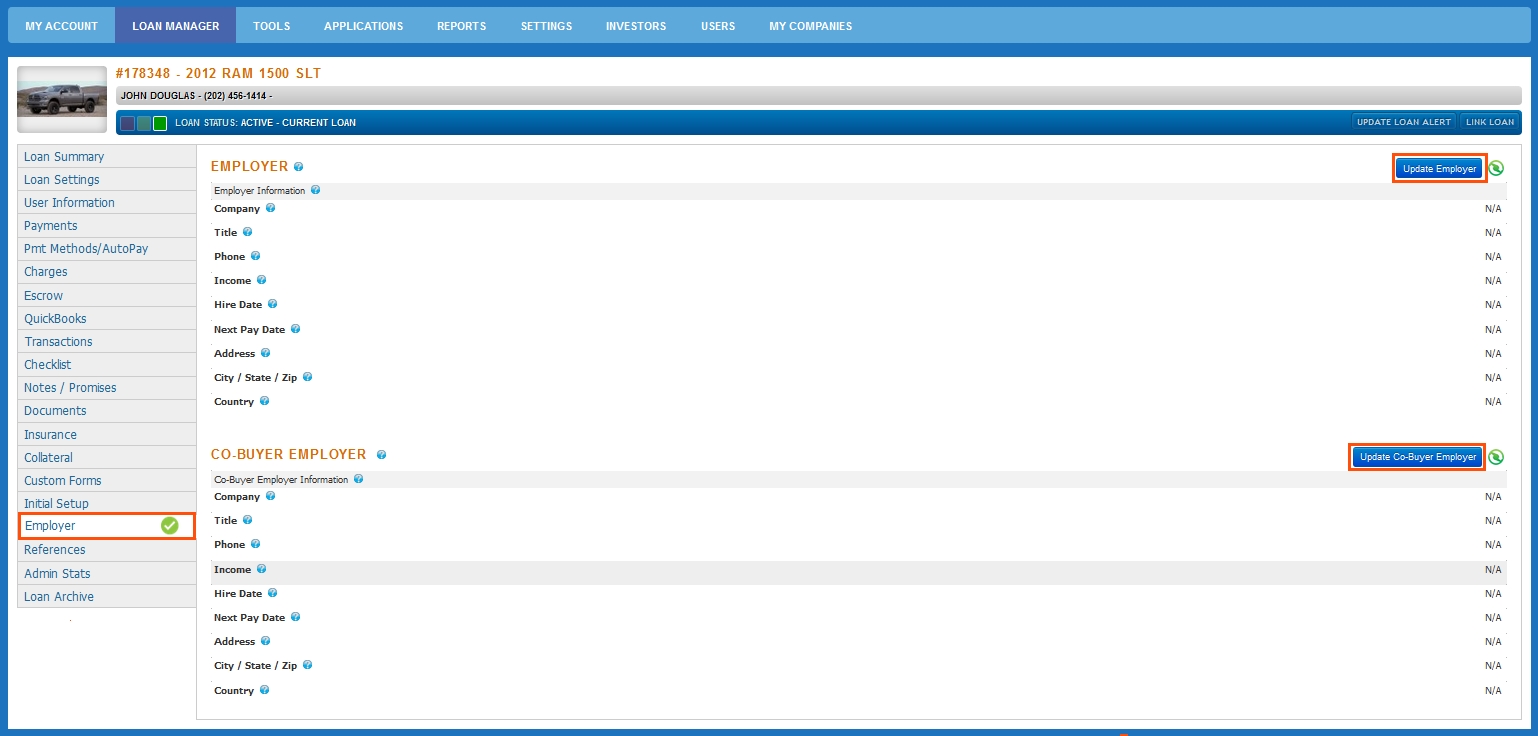 Select either Update Employer or Update Co-Buyer Employer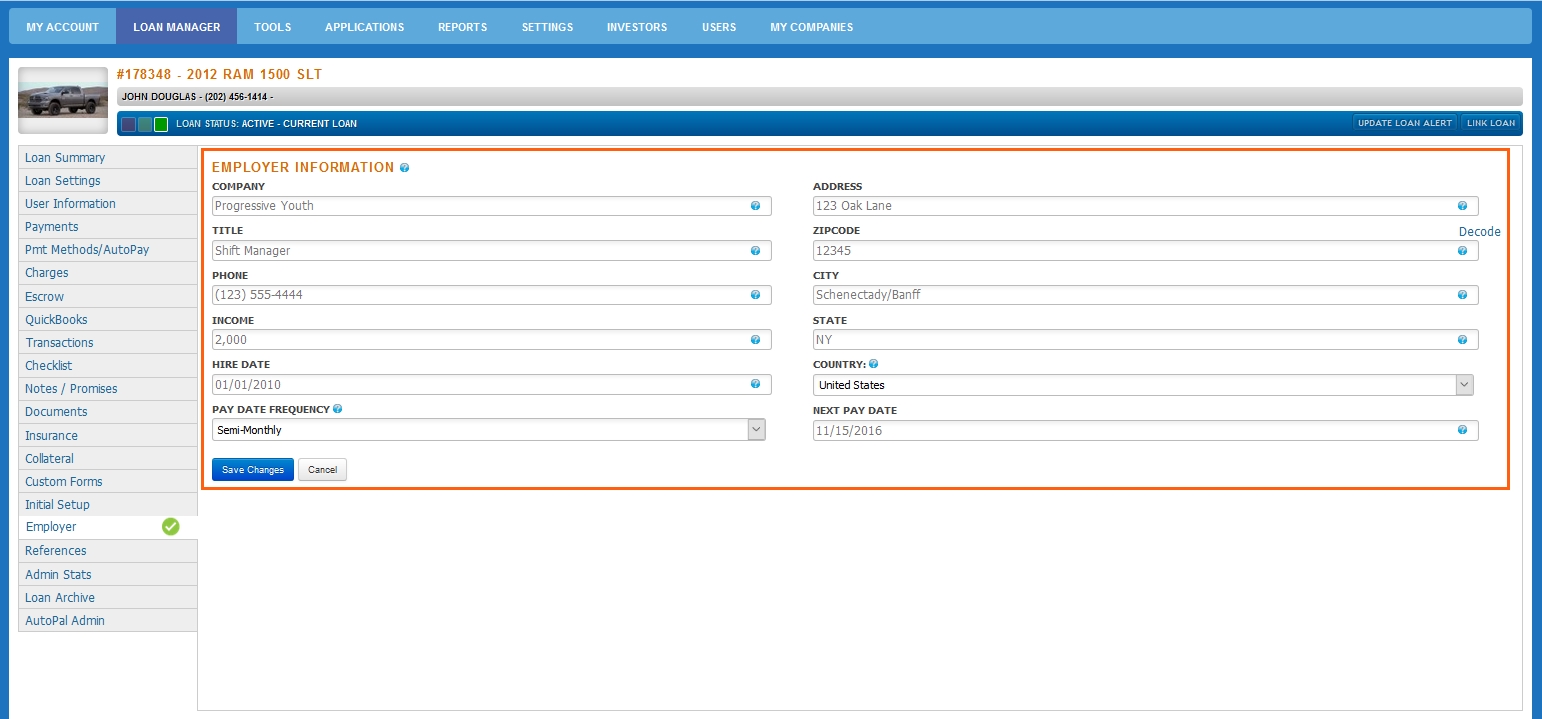 The available fields to populate are:
Company – This is the current place of employment.
Title – The position in the company.
Phone – The employer phone number.
Income – The income of your Borrower/Co-Buyer.
Hire Date – The date your Borrower/Co-Buyer started employment.
Pay Date Frequency – How often your Borrower/Co-Buyer receives paychecks.
Address – The Employers Address.
Zip code – The Employers Zip code.
City – The Employers City.
State – The Employers State.
Country – The Employers Country.
Next Pay Date – The next date your borrower will receive payment from their employer.