General

Recording collateral information on your loans is vital to effectively tracking and servicing your loans.
The purpose of the collateral tab is to track the collateral on all of your collateralized loans.  When using the "Other" and "Consumer" loan types, you have the option to select whether the loan is secured by collateral. If you select "No", the collateral fields will be removed from the Loan Manager tab, and you will not be required to enter any collateral information in order to fund and create the loan.
How To
To update the collateral fields for a given loan, navigate to;
Loan Manager > Loan >  Collateral > Update Collateral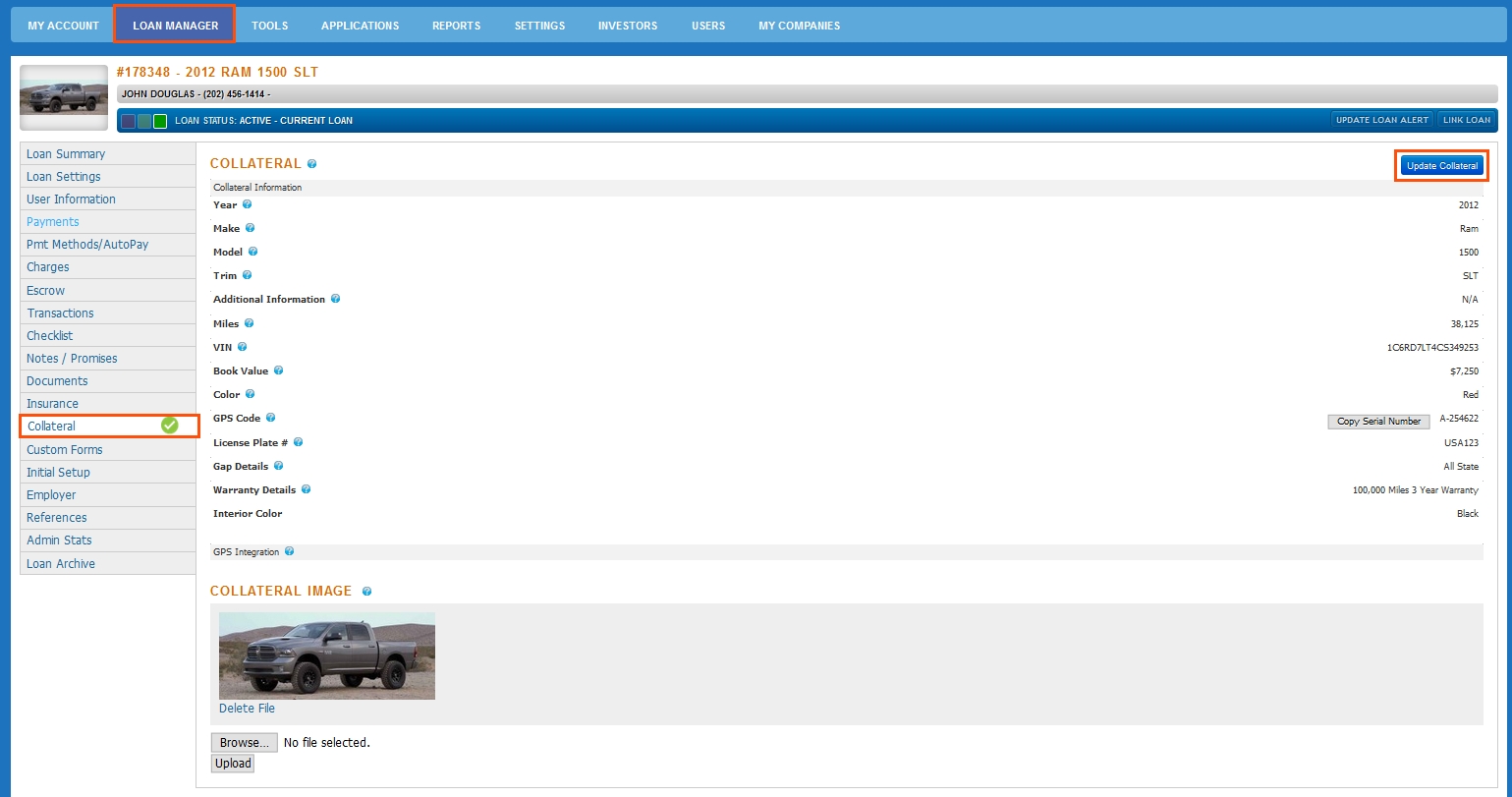 If the collateral is a vehicle, you can decode the Year, Make, Model, & Trim of the vehicle by entering the VIN and then selecting the Decode button.

Enter in the collateral information for the loan in each field & then select the Save Changes button.

Additionally, there is the option to create custom fields through Settings > Loan Management > Custom Fields. These custom fields can be utilized to add/track additional information to the collateral tab.
Insert Collateral Image
Insert a collateral image by selecting  the Browse… button. Select the image on your computer and then select the Upload button.  Your collateral image is now uploaded.
Your collateral image will now be displayed on the collateral tab and inside the loan at the top-left corner of the software.