Overview
AutoPal allows you to have your own end user website. We provide icons in the footer of your end-user website that allows you to place links to your social media page. This allows for you to market to your existing customers by directing them to your Facebook, Twitter, YouTube, or WordPress pages.
How To
Setting up the links on your end-user website is simple, and easy! Simply navigate to Settings > Site Management > Links. Once there you'll be able to control whether the icon shows or not, and the URL the icon is supposed to link to.

Example
If the companies Facebook page is "http://facebook.com/autopaltemplatedemo", all you would need to do to complete the link is check off the "Enable" box and enter the URL to your Facebook page in the text field. Once you have entered your URL select the Save Changes icon to save your changes.

Once you have saved the URL, your changes will be viewable on the end user website.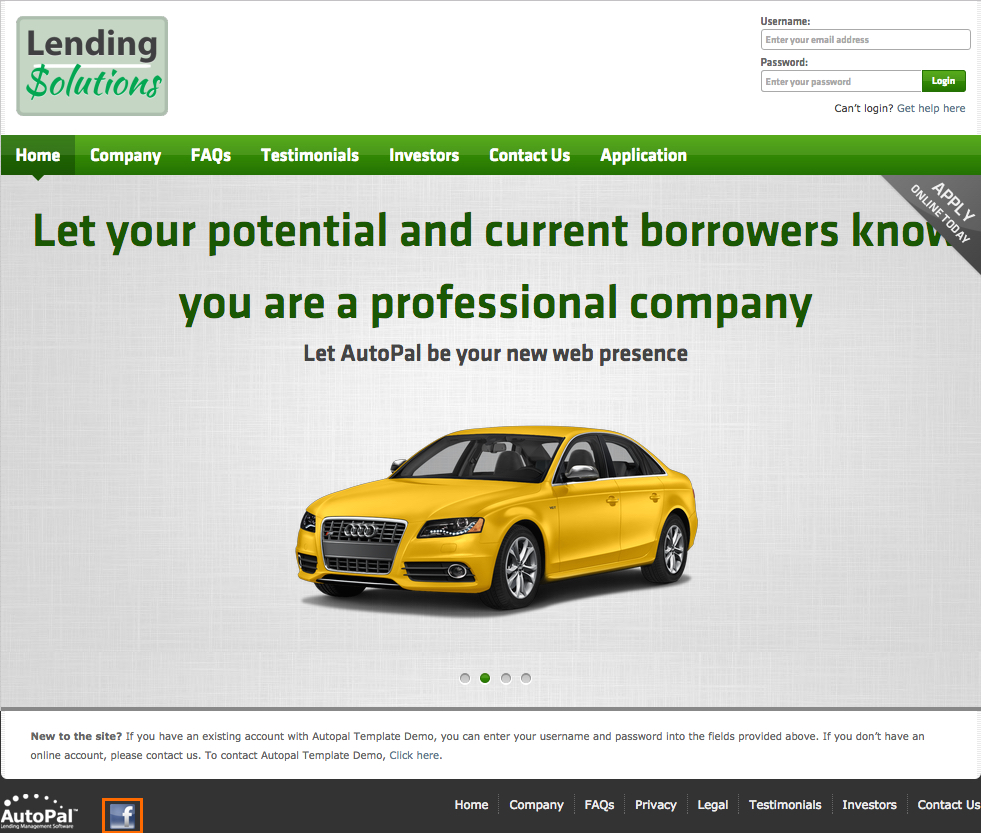 Through effective use of the configuration options you will be able to easily market and connect with your customers!