General

On occasion, you may find it necessary to add a borrower to an existing loan. Due to the fact that AutoPal creates an individual user for each borrower, it is very easy to link an existing user to an existing loan, or if necessary to create a completely new user!
How To
To add a user to an existing loan first, locate the loan in question. Once the loan has been accessed, simply select the "User Information" tab from the left-hand column.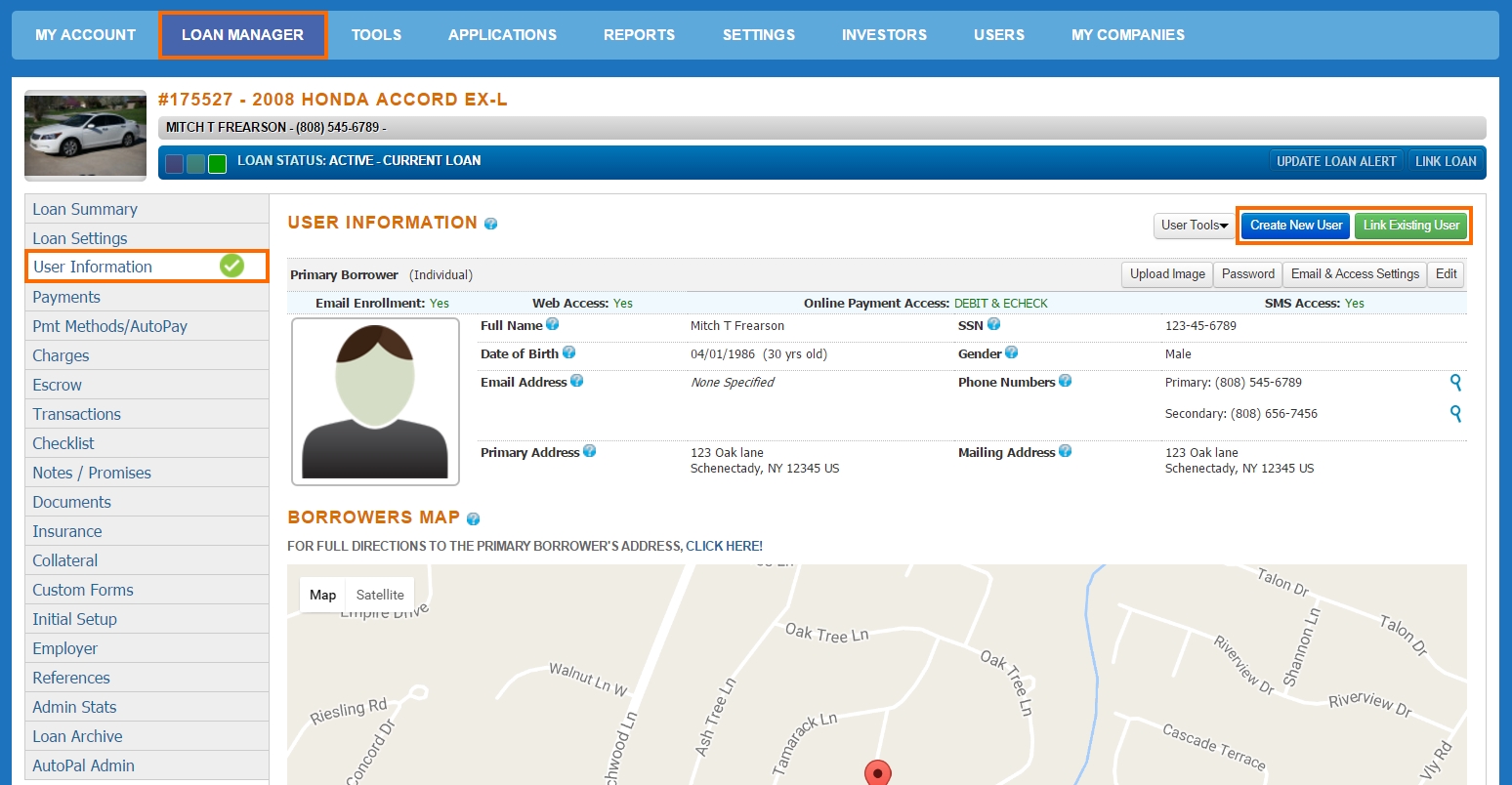 On this page, you will see information concerning borrowers currently associated with the loan you have accessed, as well as the options to "Create New User", and "Link Existing User", towards the right corner of the page. For this example, we will start with the link option.
Linking a Borrower to an Existing Loan
When selecting the "Link Existing User" option, you will be redirected to the following page:

Simply enter the name of the borrower you are looking for into the keyword search, and select Search.
Any results matching your query will populate in a list below the search bar. You will then be able to select the association you would like that borrower to have on the loan. In this example the loan in question already had a primary borrower, therefore any borrower we add will have to be classified as a co-borrower, or an additional user.
Once you have made your selection using the drop-down menu, simply select the Link button to attach the borrower.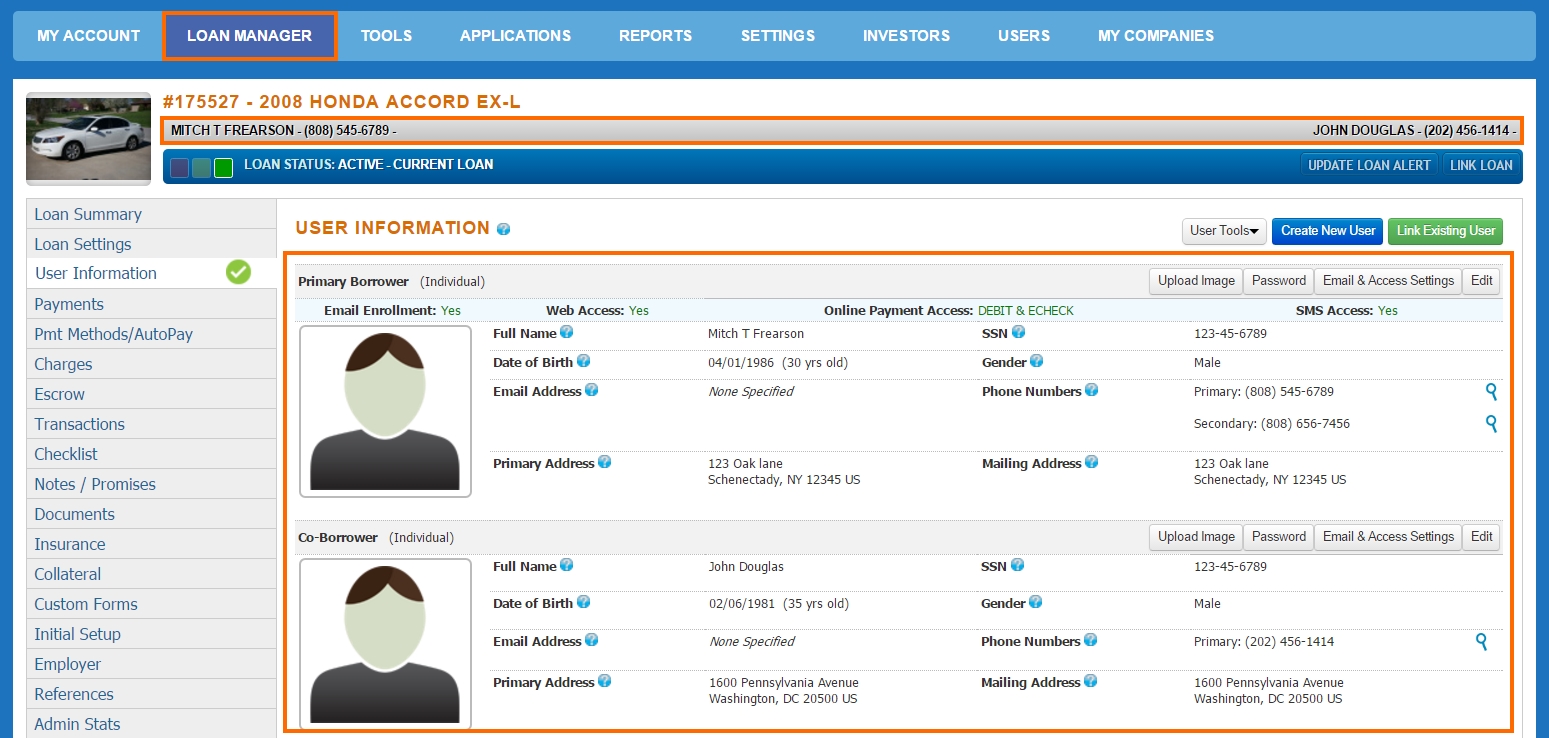 After the page has refreshed, you will now see the Co-Borrower added to the top bar of the loan, as well as their information saved in the User Information tab.
Create a New User on an Existing Loan
To create and attach a new user to an existing loan simply select the Create New User button.
Once selected you will be redirected to the following page: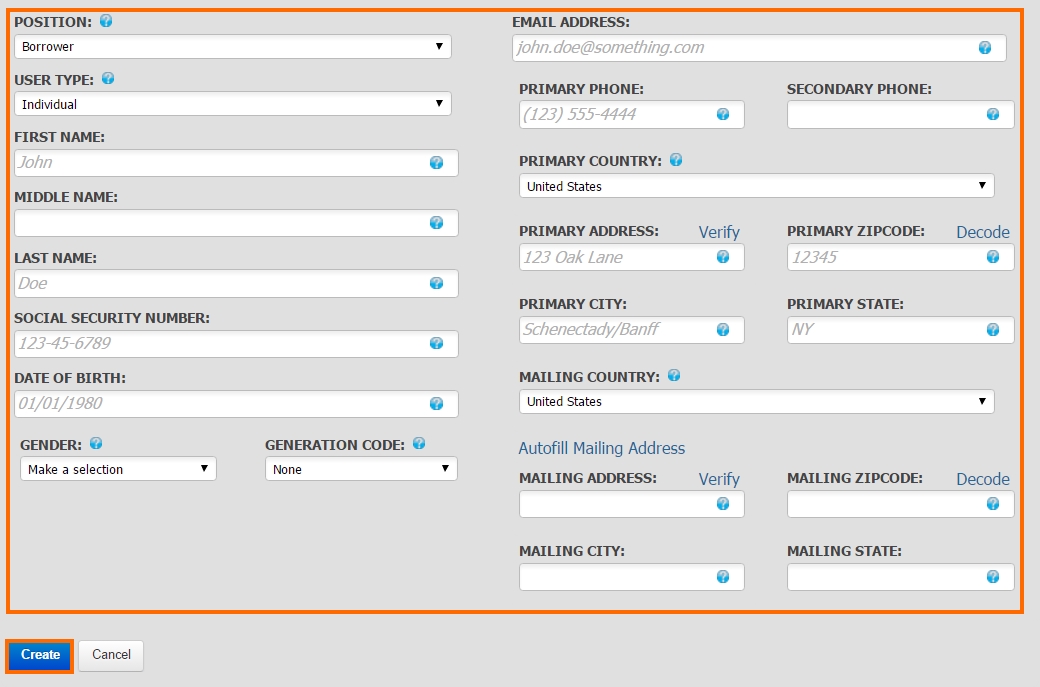 At this point, you can enter the borrower's information, and select the "Create" icon. Once selected, a user will be added to the system, and the user associated with the loan.