General

Correctly configuring the loan setup is integral to successful loan servicing. AutoPal offers several different configuration methods that can be used to alter a loan's calculation. On top of configurable options, the "Initial Setup" is used to record loan pertinent information that can be used on custom forms, or simply for your records.
How To
To access the Initial Setup of a loan, access the loan in question, and select the "Initial Setup" tab from the left-hand column. When creating a new loan, you will be redirected to the initial setup for configuration, and data entry. Depending on whether the loan has been activated, your view of this page may be different. The information displayed will be the same, but your ability to edit content is dependent on whether or not activation has occurred.
Pre-Activation View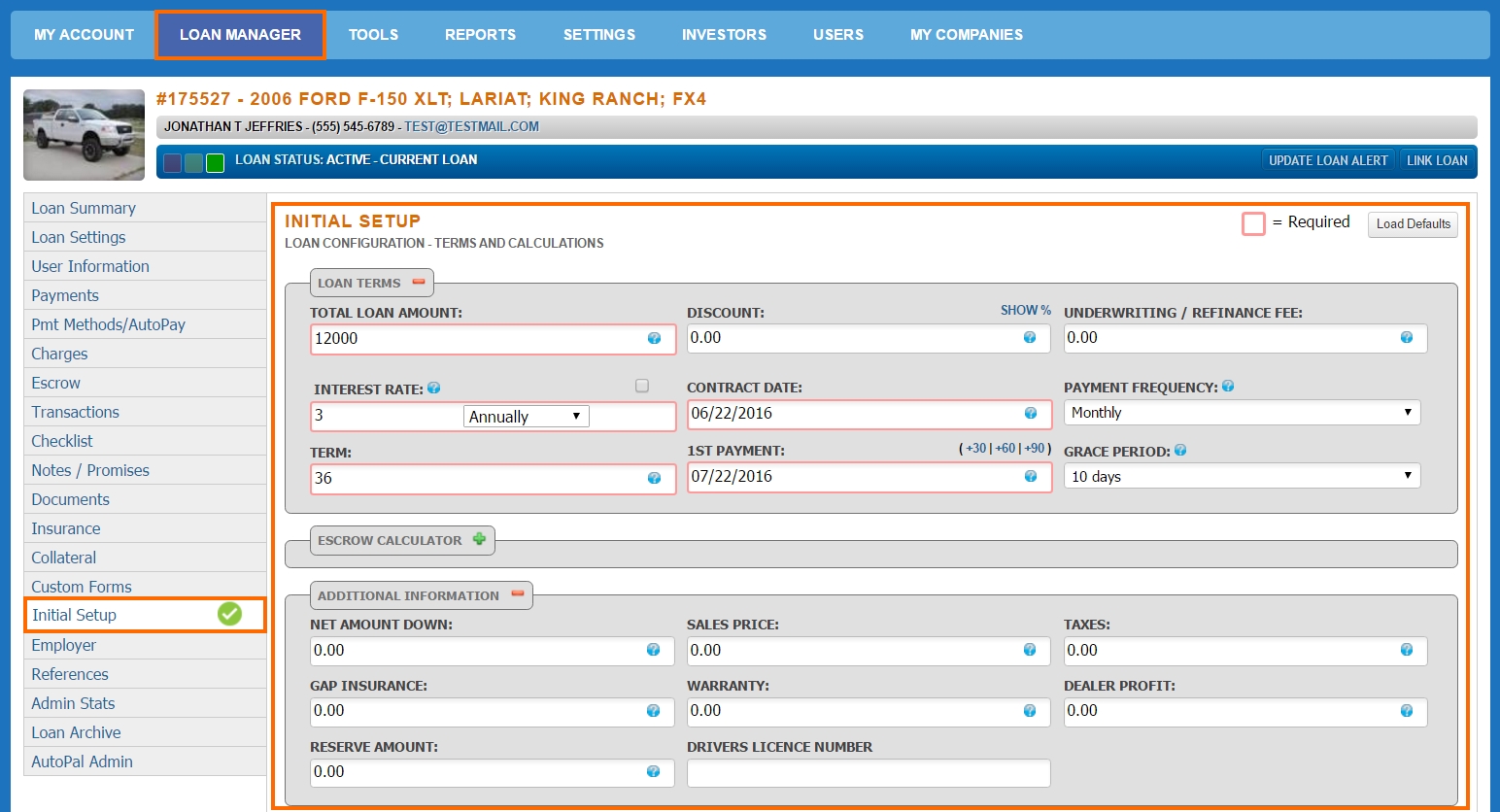 Prior to activation, all fields of the initial setup will be accessible for data entry. The Initial setup is broken into seven primary sections:
Activated View
In the event a loan has been previously activated, the Initial Setup tab will have a slightly different view as well as some additional tools that were not accessible previously.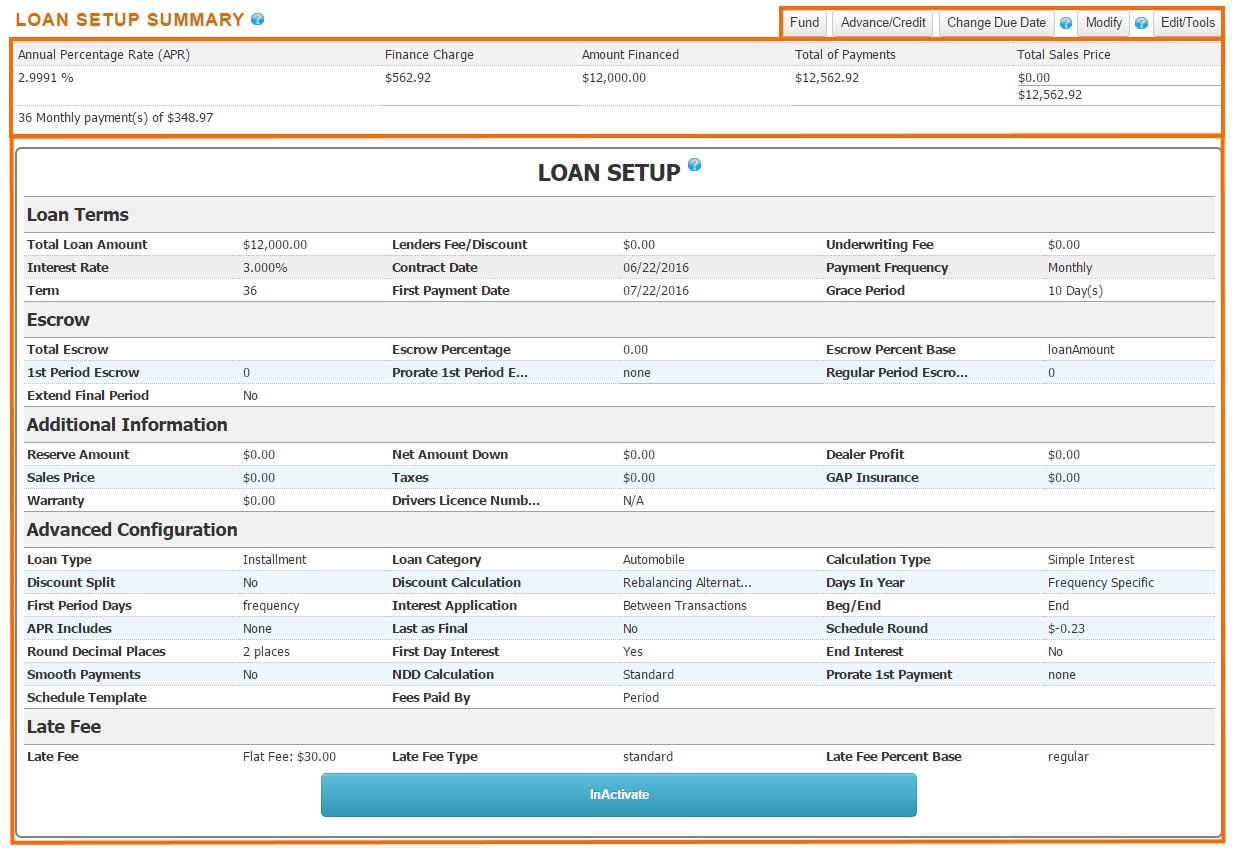 Activated loans close all of the previously accessible fields, but allow you to review them. Depending on your user access level, you may or may not have access to some of these tools. If for any reason you need to reopen the initial setup, select the blue "InActivate" button from the bottom of the page.
Additionally, you will notice a series of tools located in the upper right-hand corner of the page.
Fund: This tool allows you to directly fund a source company, client, or cash drawer (you must be integrated with an eCheck merchant processor to use this function).
Advance / Credit: This tool allows you to directly increase (advancement) or decrease (credit) the principal balance of a loan without changing the payment amount. Please note that these changes may lengthen or shorten the term of a loan.
Change Due Date: This tool allows you to change the due date of a scheduled payment. Please note that when changing a due date, all future payments will follow the new date structure.
Modify: This tool allows you to modify the structure of a loan from one point moving forward. This can be considered a refinance.
Edit / Tools: This section has several tools that allow you to edit a loan such as "stop interest accrual", and "loan archive."
Due to the information density on this page, you may find it necessary to review several different articles to gain a solid understanding.