General

This report is similar in purpose and design to the "Payment Breakdown" report, though it differs in the details provided. The Payment Breakdown provides a full breakdown of each payment, whereas the Payment Log provides a quick view of the payment dates, and amounts.
How To
To access the report select Reports > History Reports > Payment Log.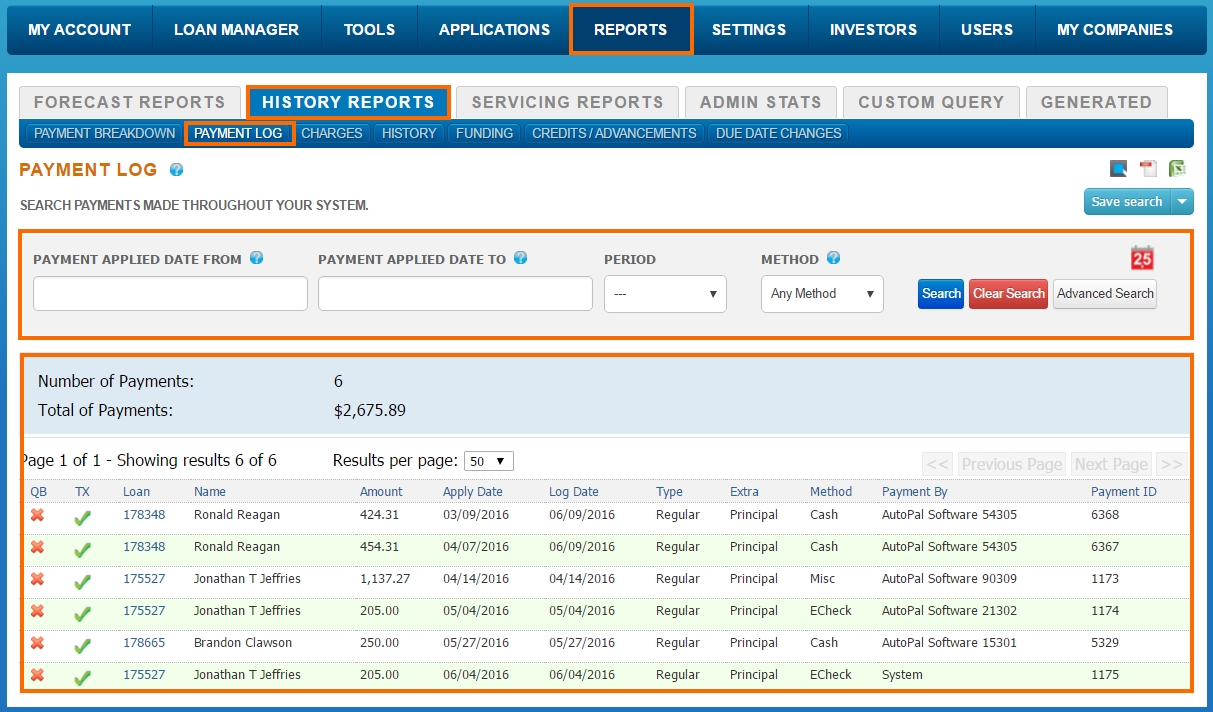 You can enter in your search criteria through the date fields, as well as select the Advanced Search button to enter in further restrictions. For further information on the "Advanced Search" options, please see the following article: Reports Advanced Search. The Payment Log report also has the same options for date range entry as the "Payment Breakdown" meaning you can have results pulled on either the payment log date (post date) or payment application date.
The report is also generatable in PDF or Excel format by using the download buttons in the upper right hand corner.