General

This report shows the actual history of payments that have been logged within your company. Including the payment breakdown of each payment. The report gives you multiple options for generation, and search configuration. Making it easy for you to pull up the correct data with ease!
How To
To access this report, select the Reports > History Reports > Payment Breakdown tabs.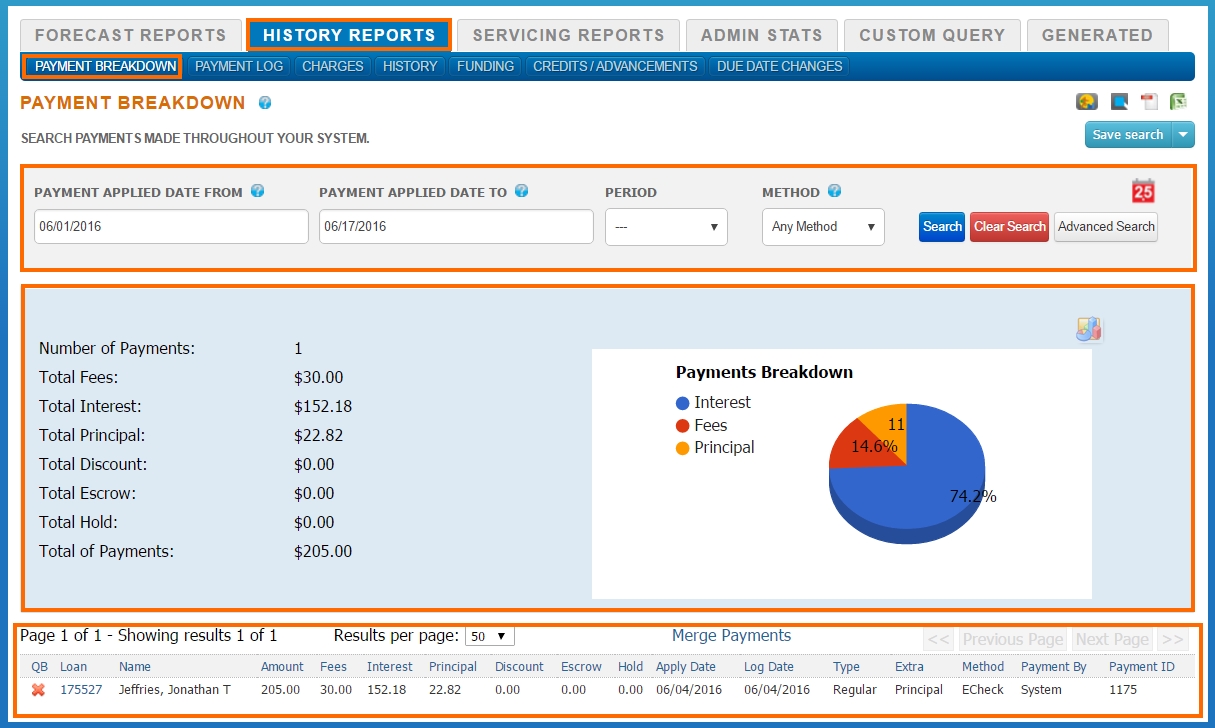 You can use the search parameters in the "Advanced Search" to narrow the search results to your desired specifications. The report will generate a summary view of all payments posted within the desired date range, and the payment breakdown totals. For further information concerning the "Advanced Search" options, please see the following article: Reports Advanced Search. The system will also generate a graph giving you a visual breakdown of the payments.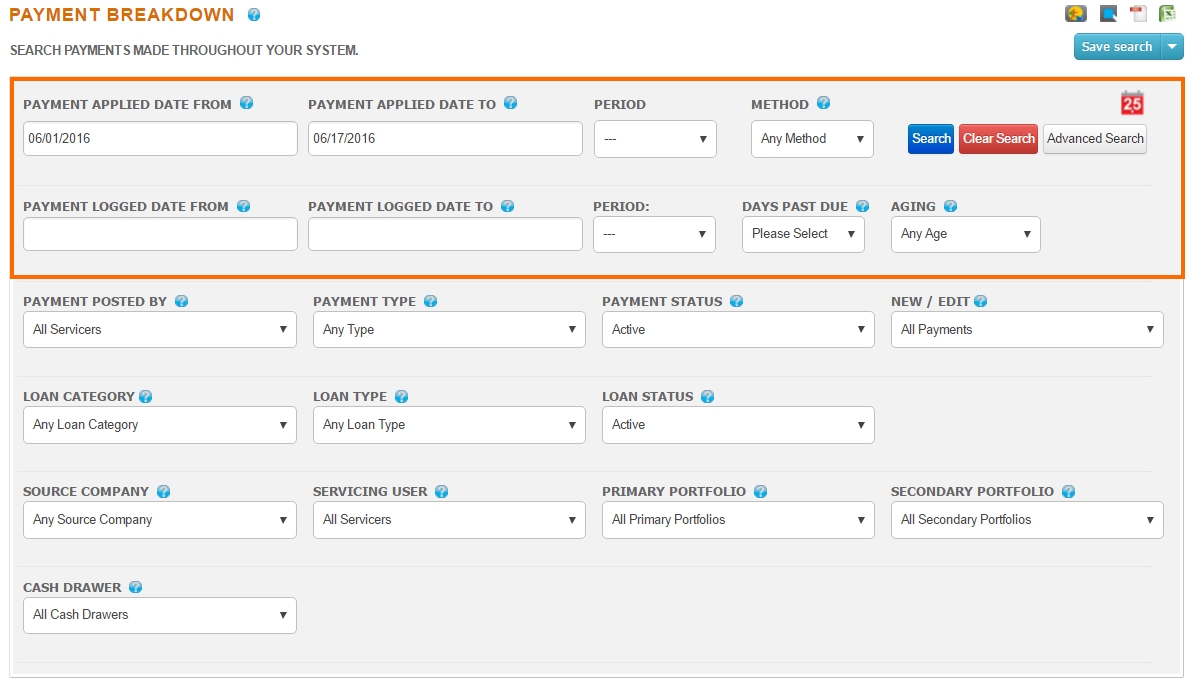 Please note that when selecting the Advanced Search button, you will be presented with two options for dates. You can base your report results on payment application date (Payment Applied Date From and Payment Applied Date To), or payment log date (Payment Logged Date From and Payment Logged Date To). The logged date searches will base the results on the actual date the payments were entered into the system, whereas the applied date search will base the results on the dates the payments actually apply to the loan accounts. There may be circumstances where these values differ, for example if you were to enter a loan today, and then enter payment history for 2015, the log date search will return results as of the current date, whereas the applied date search will return results for 2015.
The payments themselves will display as line items on the report, showing several statistics about the account and payment.

In the results of the report you can select to "merge" or "separate" payments. This means that if you are using the between periods interest application and you have payments applying extra towards "Next" then it will split a payment across multiple periods. You can view payments split across multiple periods merged together into a single payment, or you could view it split out by date range if it is applied.
Please note that the report is also generatable by selecting the Excel, or PDF icons in the upper right hand corner.