General
The History report gives you a quick view of all payments posted over a given time frame in a simple to read graph. The graph generates payment information on a monthly basis, with the respective breakdown of Principal, Interest, Fees, and Discount.
How To
To access the report select the Reports > History Reports > History tab.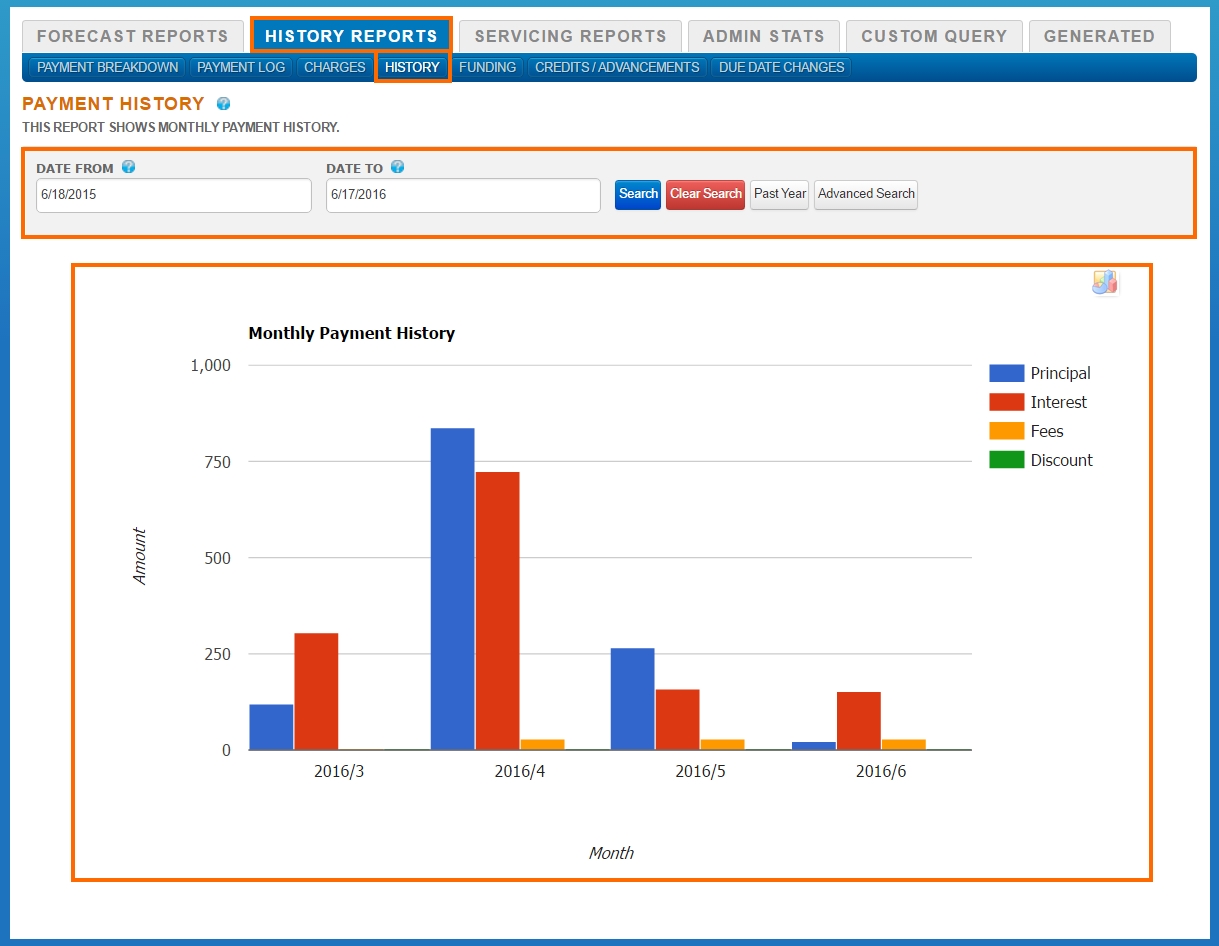 This report is more simple in nature, and should be utilized as a quick reference. Simply enter in the date range you wish to view payments breakdowns over, and select the Search button.
You can also utilize the Advanced Search options to further refine your search.
Additionally selecting the Past Year icon will auto-fill a 12 month period into the date fields.