General

This report allows you to view all of the loans in your company account which have contract dates that fall within the specified date range.
It should be noted that this report does not search whether or not you have transferred funds to the client, but utilizes the contract dates entered on the loan, and returns the loan amounts entered on the loan.
How To
To access this report, select the Report > History Reports > Funding tabs.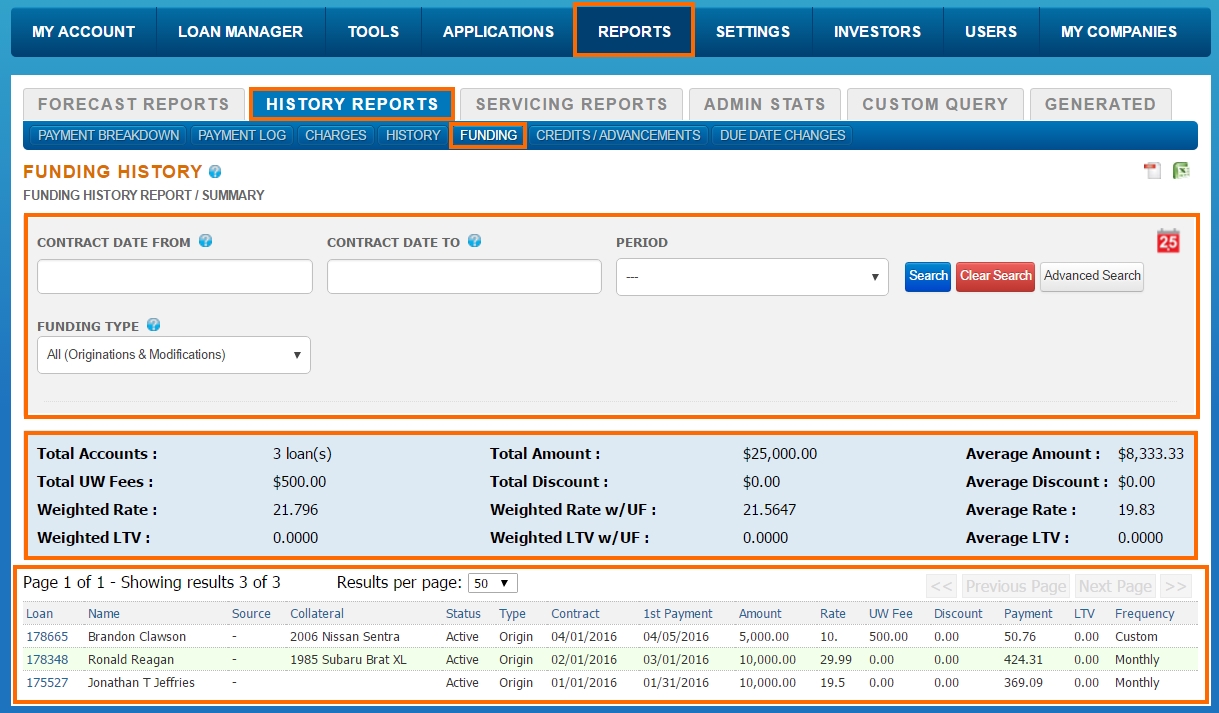 The Funding Report offers similar search options to all other reports in the History section. Simply enter the date range you would like to check against contract dates, and select "Search" to generate a list of results. If you would like to further restrict your results, you can select a "Funding Type" of either originations or modifications.
The report includes: the Loan ID, Client Name, Source Company, Collateral, Loan Status, Contract Date, First Payment Due Date, Loan Amount, Interest Rate, Underwriting Fee, Loan Discount, Payment Amount, LTV, and Payment Frequency.
Additionally, the "Advanced Search" function operates in the same fashion in this report as it does in others. If you would like, the report is generatable in both Excel, and PDF.