General

This report will show you all charges recorded on accounts within the time frame you specify. Please note that these are not charges paid, but rather charges applied to accounts. Meaning the charges displayed in this report may or may not be paid as of the date of report generation. To see if any payments applied towards charges, please use the Payment Breakdown" report.
How To
To access the "Charges" report, select the Reports > History Reports > Charges tabs.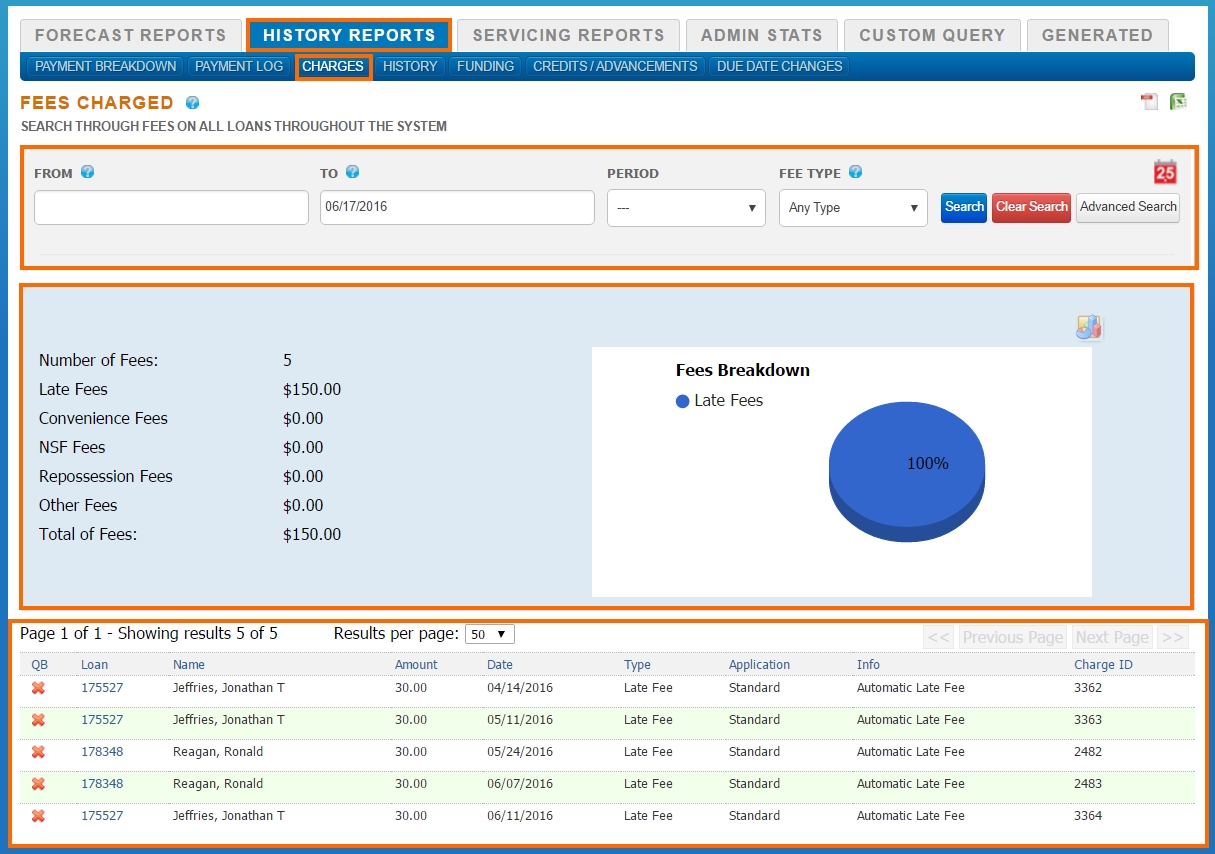 You can enter your criteria into the date and Advanced Search section to generate your desired search results. The system will provide a breakdown of the charges based on "Charge Type" in the summary section, as well as additional information in the report itself.
You can select the column headers to sort the columns. The reports are also generatable by selecting the Excel or PDF icons located in the upper right hand corner.