General 

The group forms tool is designed to let you generate custom forms for several accounts at the same time.
How To
To generate custom forms for a group of accounts, you should first navigate to the Loan Manager inside your company account, and then search for the accounts for which you want to generate the custom form.
Once you have searched the Loan Manager for the accounts you want, use the Data Options drop-down to send those accounts to the custom forms tool. Simply select the option labeled "Create Custom Forms", to send them to the tool.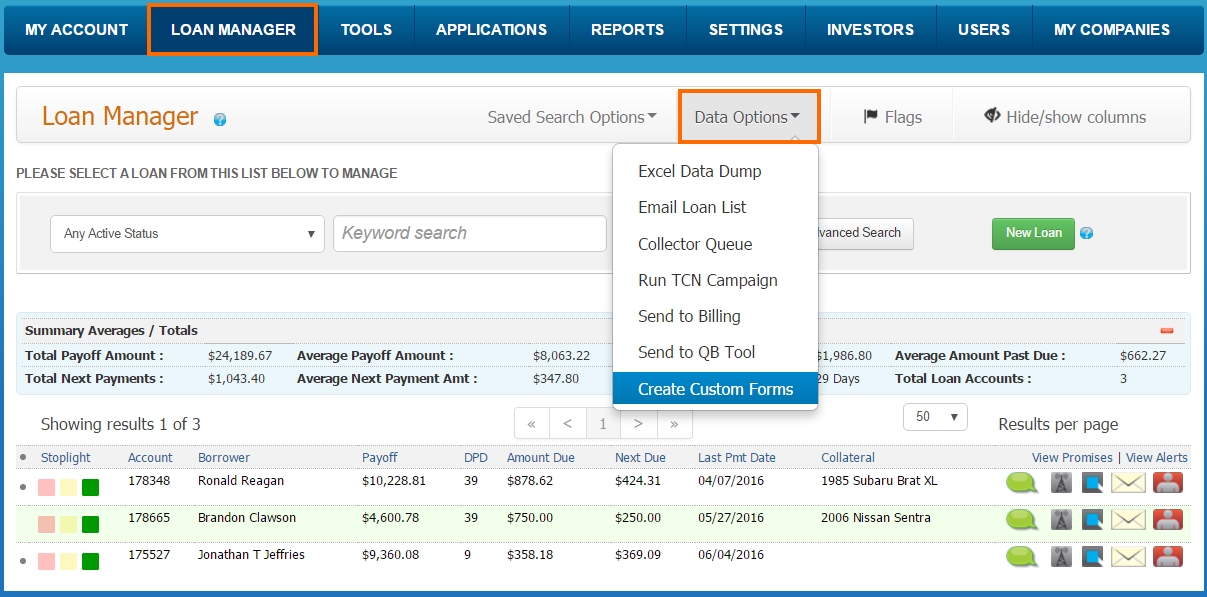 Once you have made your selection, you will be taken to the Tools > System Tools > Group Forms area of your account.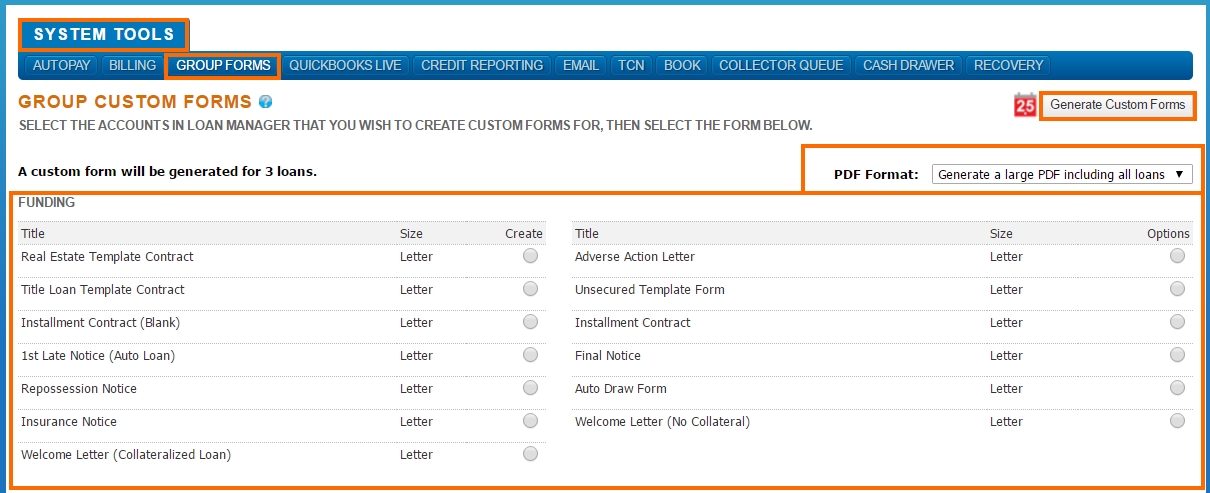 Simply select the bubble (in the create column) next to the form you want to generate. Once you have selected the bubble, you can decide how you would like your PDF custom forms to generate. You can choose either "Generate a large PDF including all loans" or "Generate an individual PDF for each loan." The large PDF option will generate a single document with a form for each loan that was sent over, whereas the individual PDF option will generate several individual files, one for each loan. Once you have made a selection, the forms will begin to generate.

Once the status changes to completed (you may need to refresh your browser for this to appear), you can select the diskette icon to the right of the generated file to download them to your PC. From this point, simply print or save the document, and you are done!