General

AutoPal makes it easy to review all payments forecast to come due in batches based on a due date range. When dates are entered, AutoPal provides a summary of the revenue, principal, & interest that will be due during that date range. You cannot select dates prior to today's date, as those dates have already passed. Notice that there is not a forecast value for any fees, because fees are not amortized, this report is simply the summation of the amortized, scheduled payments during the selected date range.
How To
To access the Due Date Calendar select the Reports > Forecast Report > Due Date Calendar.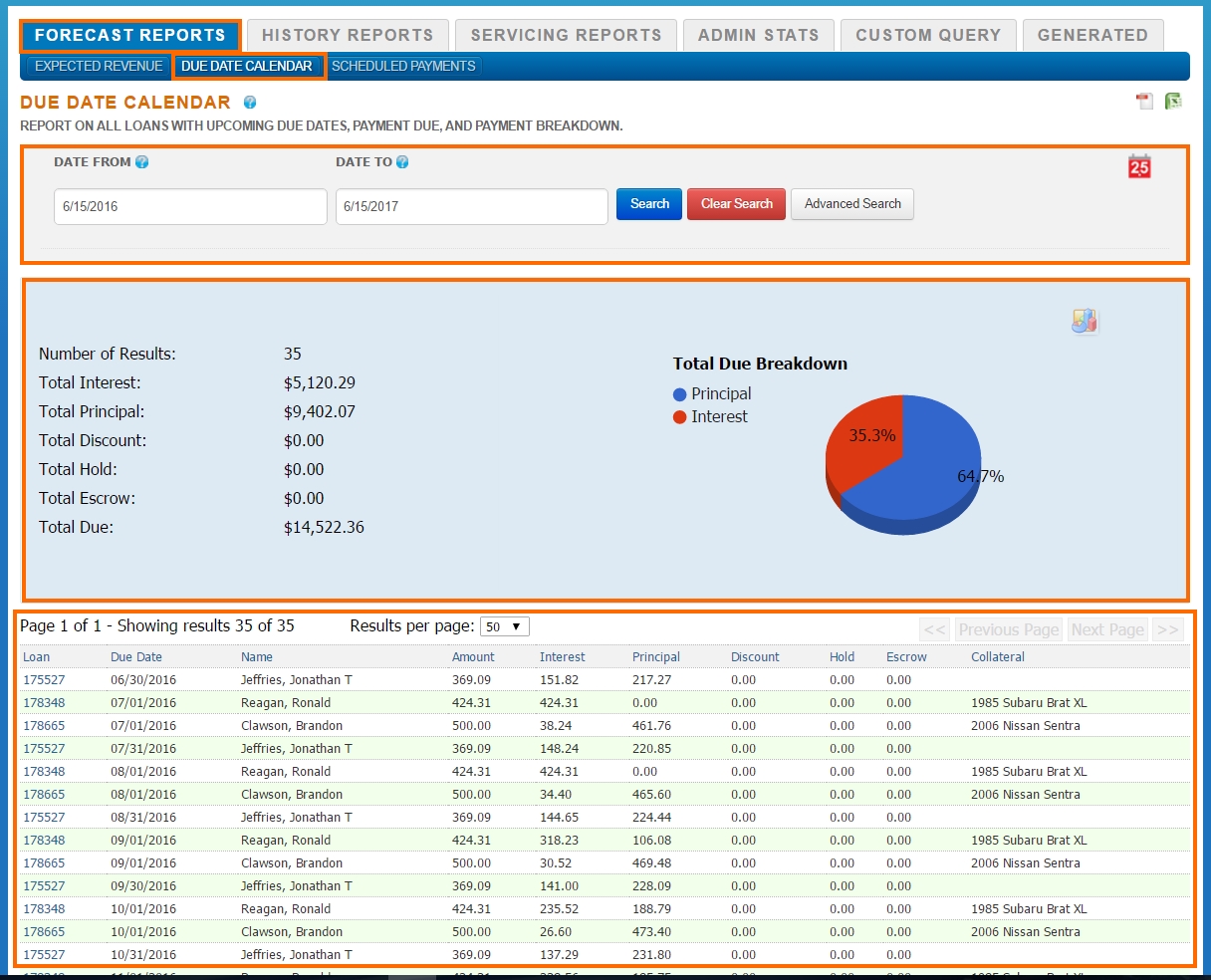 The report itself is very easy to use, and simply laid out. Enter in the date range for the payment due dates you are looking for in the "Date From", and "Date To" fields at the top of the page. If you wish to add restrictions to your search (based on portfolio, or source company, etc.) select the "Advanced Search" icon, and make the selections. For further information on the Advanced Search restrictions, please see the following article: Reports: Advanced Search.
The center section of the report gives you a summary and breakdown of all payments coming due based on your search, as well as a graph providing a visual breakdown.
The bottom section of the report gives a per-payment breakdown based on the search criteria. The per-payment breakdown provides the loan number, dates, name, collateral, and a specific breakdown of the payment. This report is best used when attempting to forecast earnings in the future, and it should be remembered does not offer any relevant historical value. All data in this report is based on the amortization schedule on individual accounts.