General
When utilizing the Interest Application setting of "Between Periods" you will have some extra options when posting payments. One area of particular importance is the "Extra Towards Next" setting, which can greatly effect the amortization of a loan. The between periods setting pegs payments towards a payment due date, and not the actual post date of the payment, which gives you have the ability to decide which due date the payment is pegged to. Because of this, it is important to ensure you fully understand the Extra Towards Next options, and how they will alter application of a payment.
Extra Towards Next Options
To access the "Extra Towards" options, access a loan, once in the loan in question select the Payments > Log Pmt tab. Once selected you will see the following options: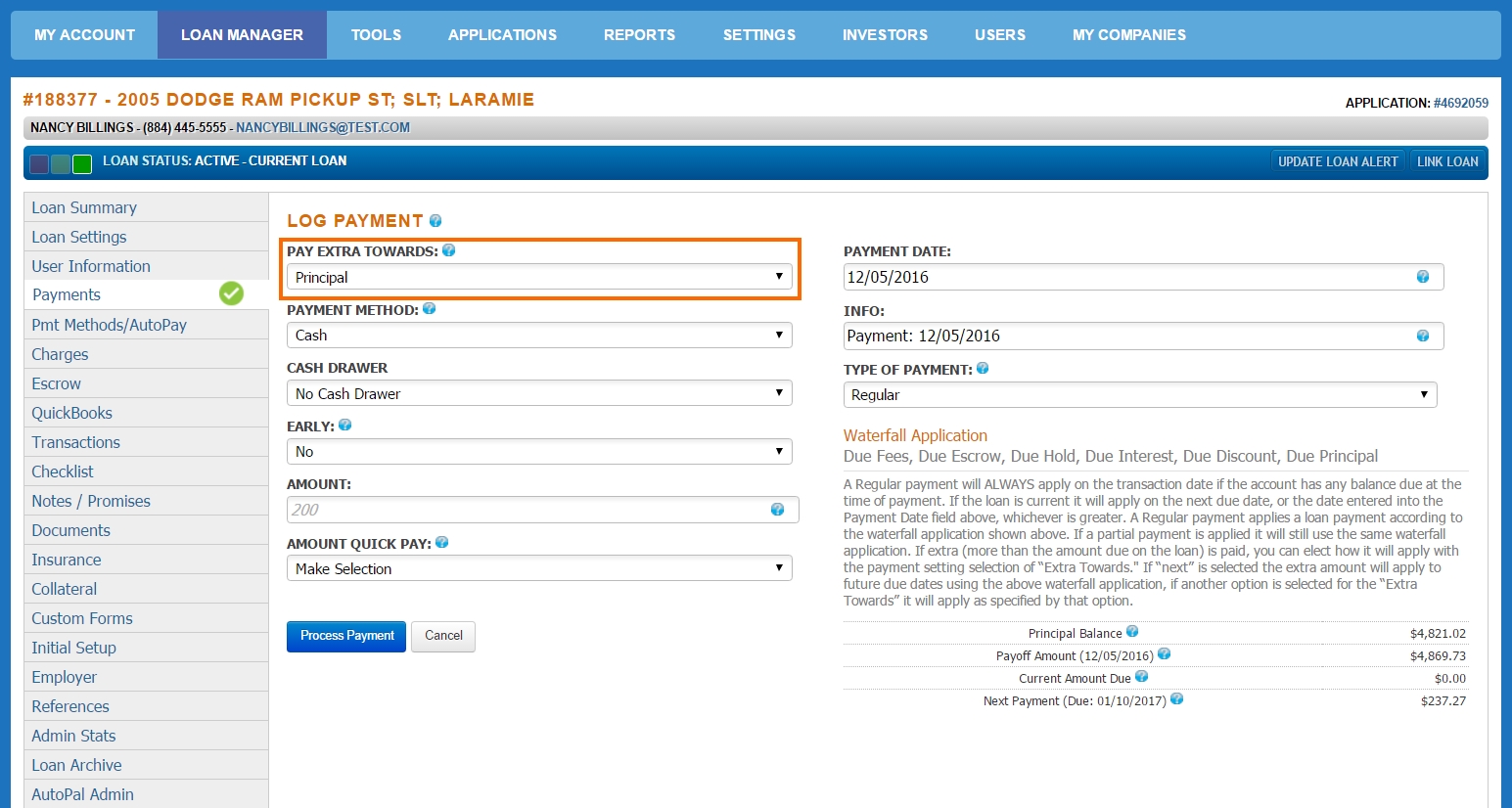 Because this loan was initially setup as a "Between Periods" loan you will have an options on the 'Log Pmt' screen labeled "Pay Extra Towards. The selection in this section will only have an effect in the event that the payment being made pays more than the amount due in the current period. For Example: If the regular payment is $240.00, and the client sends a check for $300.00, your selection determines what the system does with the remaining $60.00. It should be noted that your selection in this section is not different than the "Payment Type", and only effects the amount in excess of the amount due on the payment due date.

Accessing the drop-down menu will reveal the following options (please review the image from the transactions tab associated with each option):