General
One of the great features offered by AutoPal software is the ability to take existing data and dump the information from the Loan Manager. This function is generally used to enable you to quickly generate pertinent account information in CSV format without having to utilize the reports.
How To
To facilitate an "Excel Data Dump" access the Loan Manager tab.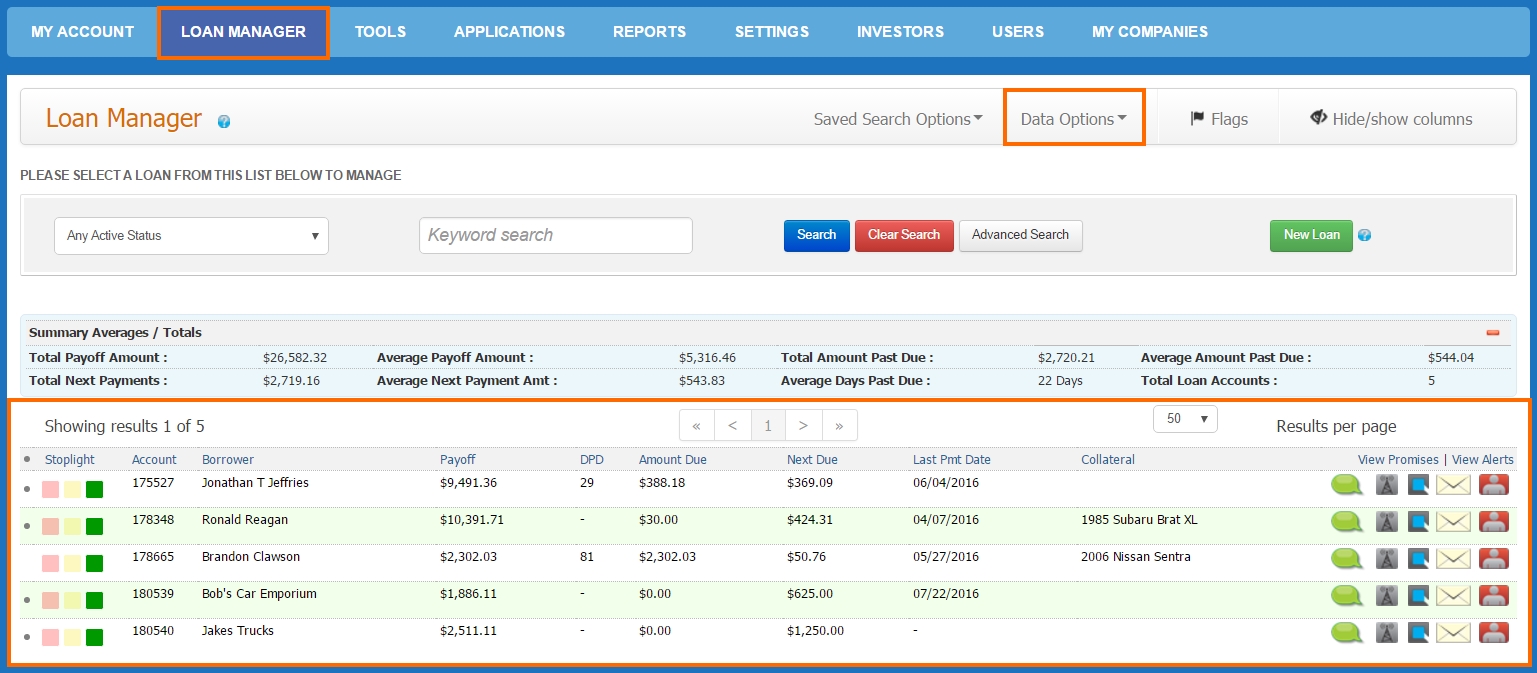 When performing an Excel Data Dump, the first step is to set restrictions for your search. The data dump is generated and pulled based on the current search results on the Loan Manager tab. To restrict your search selections you can use either the Loan Status, Keyword Search, or the Advanced Search functions.

The Advanced Search options, in particular, offer several different options that allow you to further restrict your search results.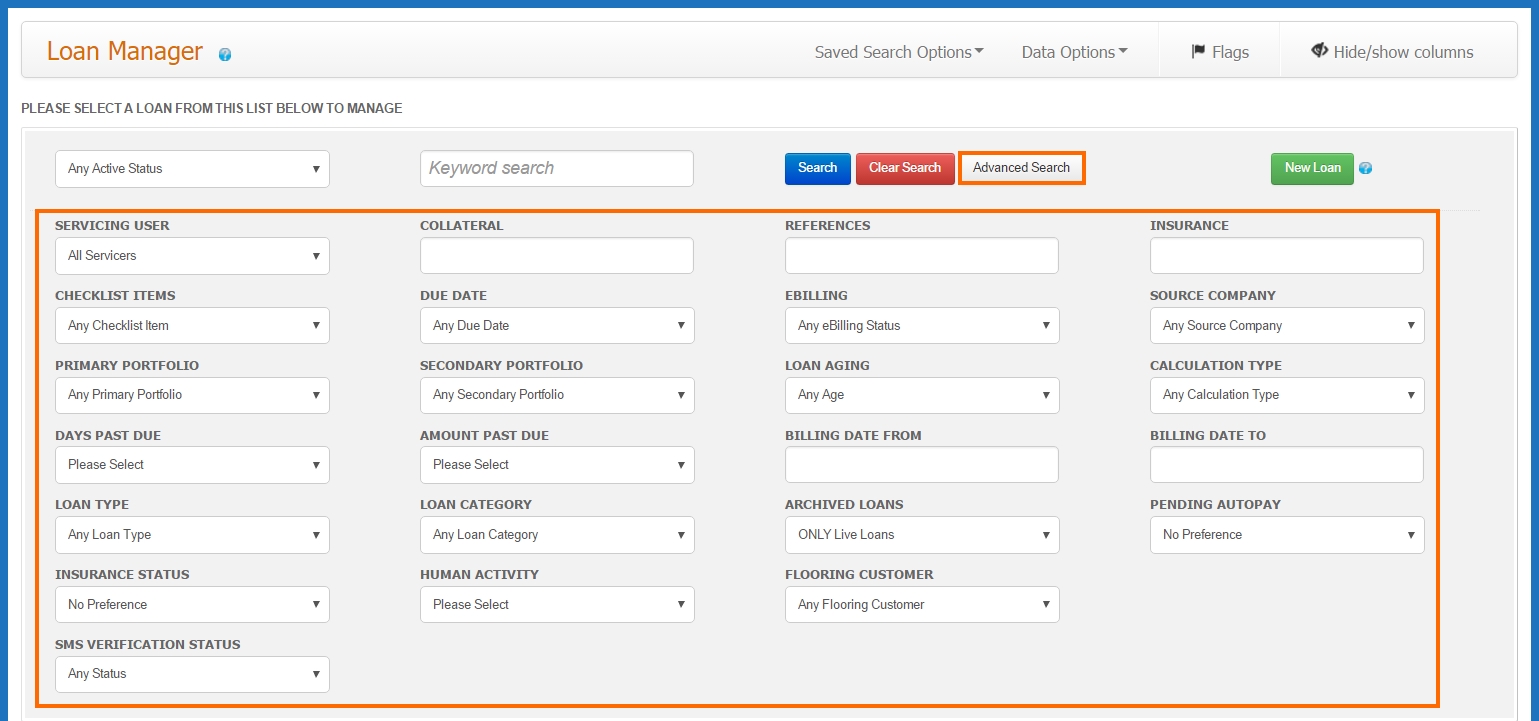 Through the Advanced Search section, you can make specific selections ranging from the assigned portfolio, the assigned source company, to loan type. Simply make the series of selections that will help narrow the Excel Data Dump to only those loans that fall within your search parameters.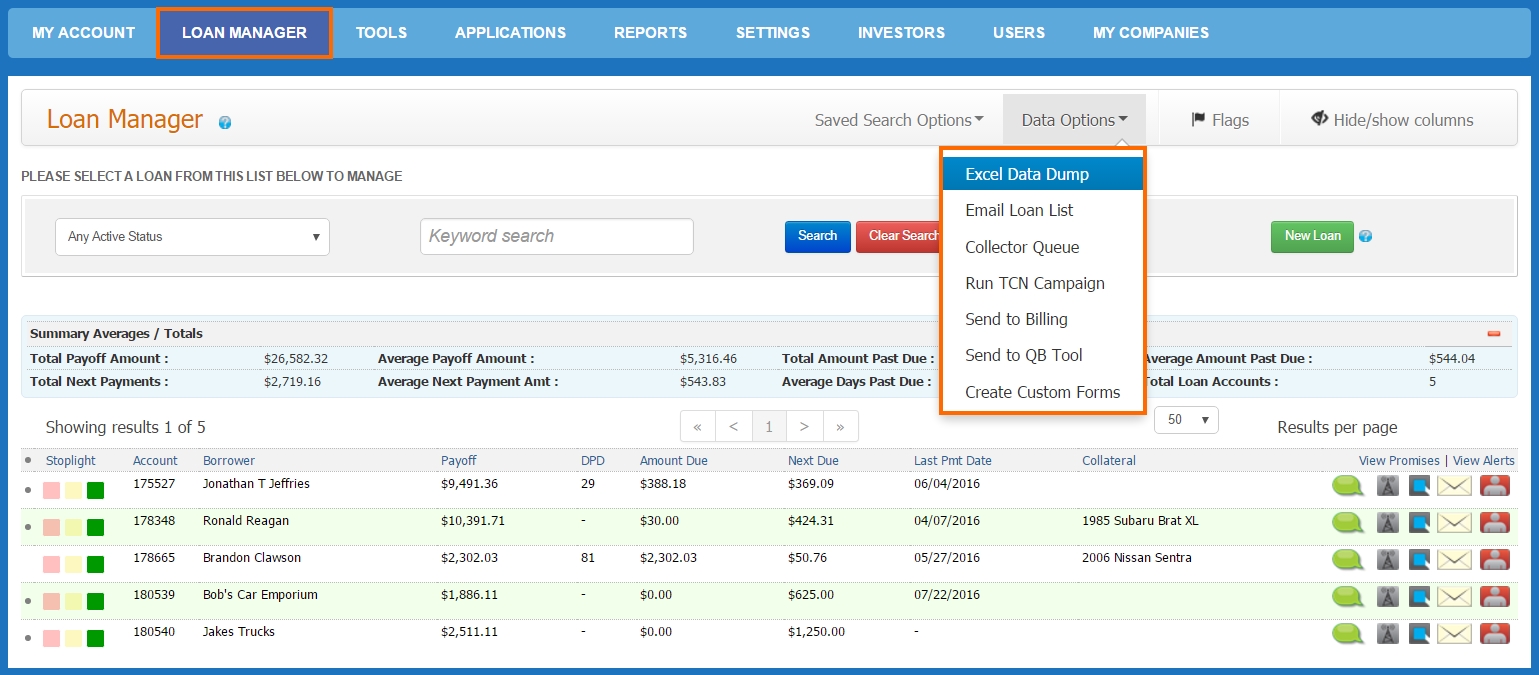 Once comfortable with the results displayed on the "Loan Manager" select the "Data Options" button, and then the "Excel Data Dump".
At this point, the system will proceed to populate the report, and download it directly to your browser.