Overview

The homepage is the first page your borrowers see when they go to your end user website. It is very important to have appealing, clean, and informative images and captions on your homepage. Because every company has its own wants & needs, AutoPal has the ability to edit each of the images and captions.
How to
To update your images and captions simply navigate to Settings > Site Management > Homepage. Once there, you can manage the images and captions by clicking on Edit Image #__ Options icon.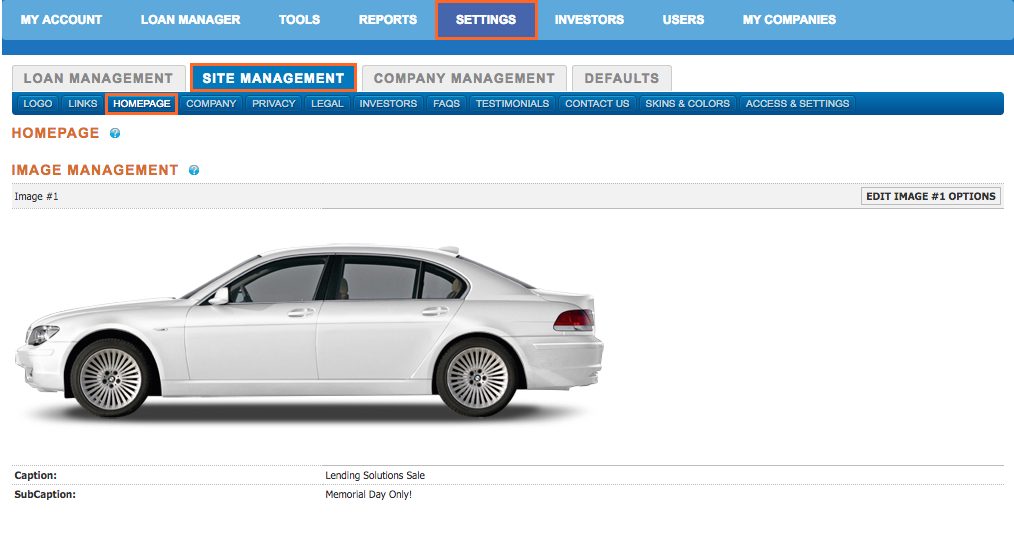 Once selected, you will be asked to update your caption, sub-caption, or upload a new image.
The caption and sub-caption are simply headers that scroll along with the image, and are used to inform your customers of company pertinent information.
Additional Items
Additionally, if you are subscribed to AutoPal's Loan Origination platform you also have the ability to control whether or not the 'Apply Now' button is displayed on the website as well as control the transition speed of the images.
Below is an image of the end user screenshot so that you can see what each section is referring to:
Caption
Sub-Caption
Image
"Apply Now" Button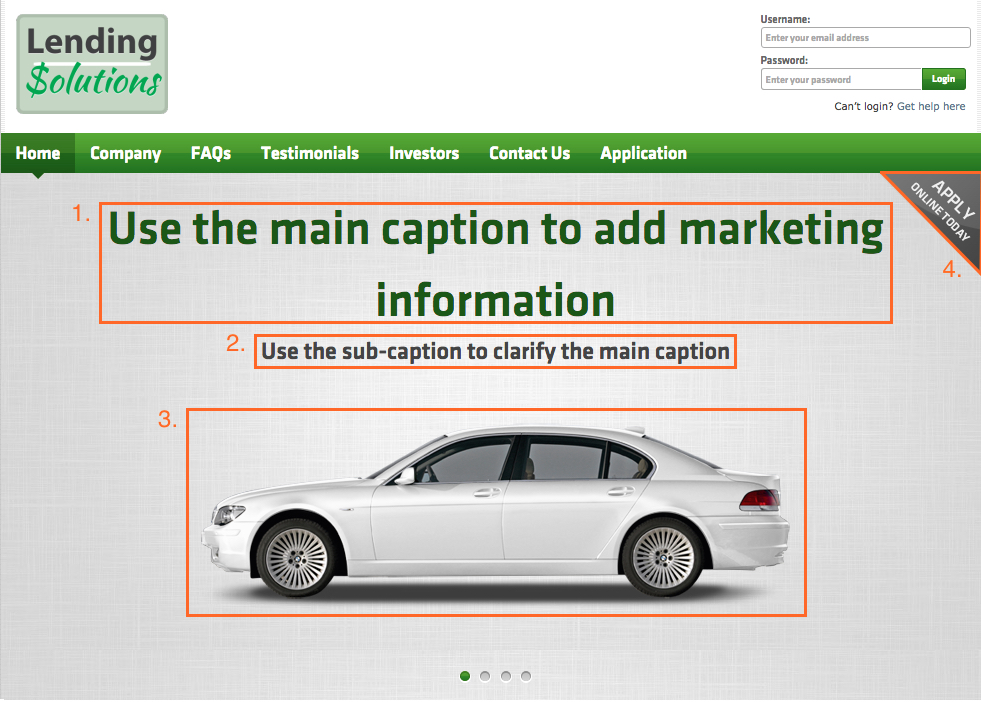 Through careful configuration of these settings, you can tailor the End-user website to completely represent your business as you would like.
The End User Website is also integrated with Google Translate, so the viewer can easily change the site to their preferred language by simply selecting the language from the drop-down menu at the top of the page.