General
DocuSign is a service that facilitates the signing of documents online in a legally-binding way.  AutoPal is integrated with DocuSign so you can easily have your customers sign custom forms you have created.
How to
In order to use DocuSign inside of AutoPal, you must first have a DocuSign account.  It is a requirement that you sign up for an enterprise account in order to use DocuSign inside of AutoPal.  Once you have an enterprise account with DocuSign, you will need to enter your DocuSign username and password into AutoPal so that AutoPal can communicate with your account.
To enter your DocuSign credentials intoAutoPal, navigate to Settings > Company Management > DocuSign.

Click the link, "Click here to request and set your docusign authorization token" to enter your DocuSign credentials. 

Enter your username and password and then click Request Token
Now you have the option to select the DocuSign target from the drop-down menu.

Select from Demo, Production, Production 2, Production 3, or EU. To determine which option is right for you, log in to your DocuSign account and take note of the URL of your account. Match each option with the beginning of the URL as seen below.
docusign.net = Production
na2.docusign.net = Production 2
na3.docusign.net = Production 3
eu.docusign.net = EU
If you are unsure which environment to select, please contact DocuSign.
After you have selected the DocuSign Target, click Save Settings to save.
How To
If you have a DocuSign account that's integrated with AutoPal, you can choose to have custom forms you create use DocuSign's electronic signature functionality.  To do this, navigate to Settings > Loan Management > Custom Forms. Open any form or create a new form.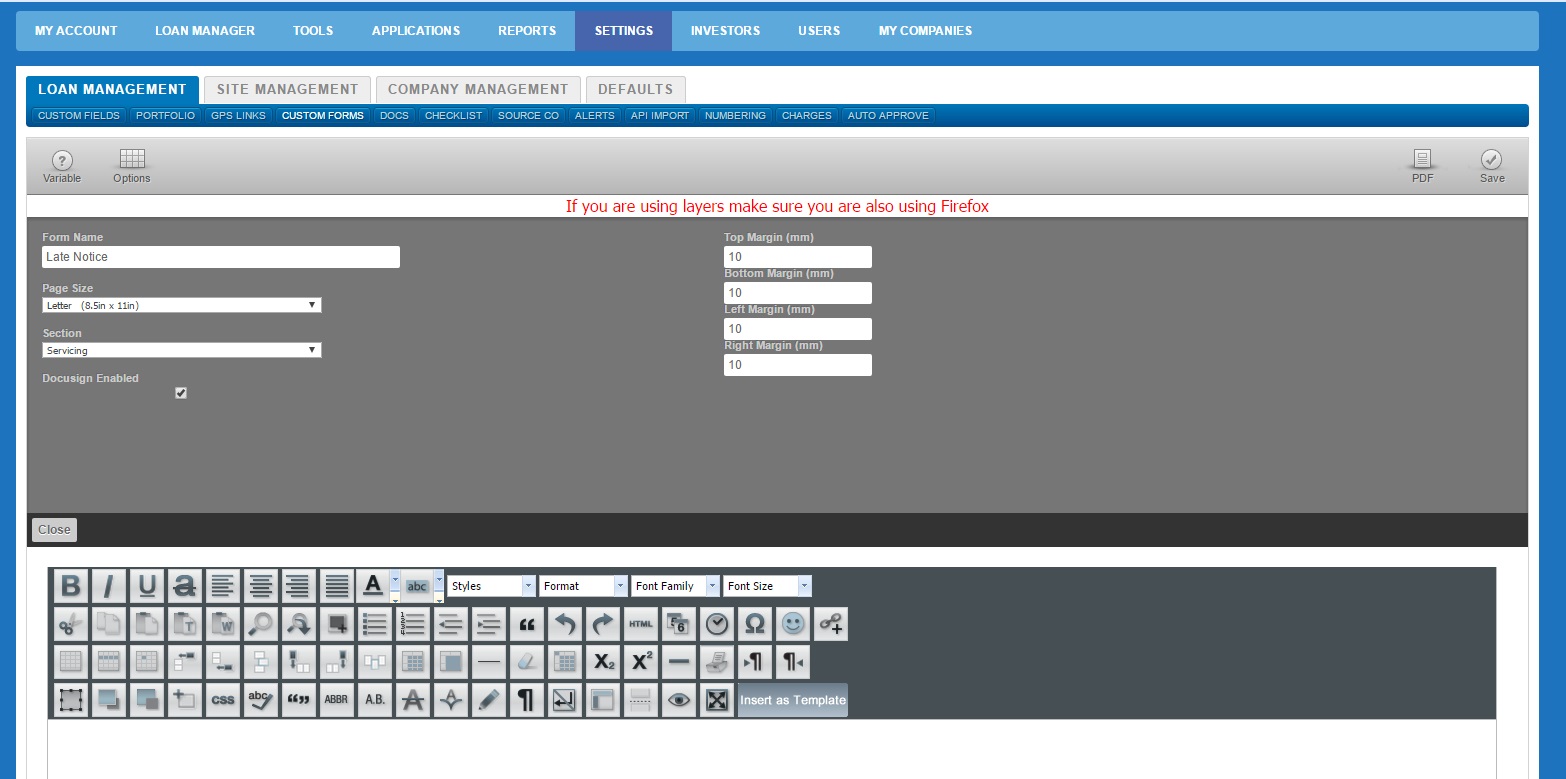 In the Options menu, choose to enable the form for use with DocuSign by checking the DocuSign Enabled checkbox.
You can also use variables in order to specify where the document should be signed.  Expand the available variables and click the Docusign section.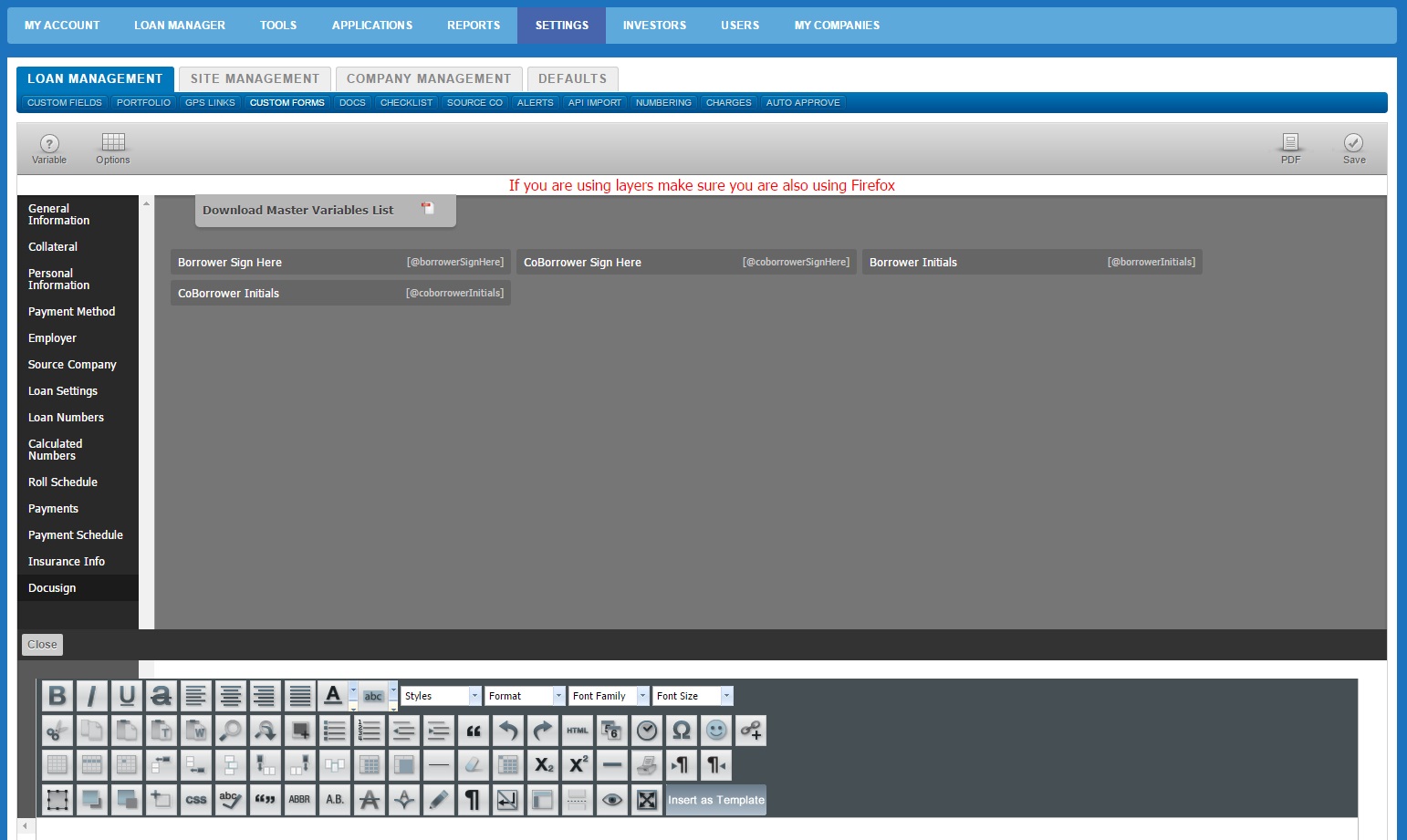 You can now place the variables in your document where the electronic signatures or initials should appear.