General
The "Custom Query" allows you to create custom reports within AutoPal Software. Nearly every field containing loan information is pullable through this report, and it allows you to make reports containing only information that you deem necessary. It should be noted that all information generated through these reports is current, and not historical. That means you cannot generate these values based on a date range, or for any time in the past. Because of the large number of fields available in this section, AutoPal gives you the ability to save your query selections for quick recollection.
How To
To save a new search on a custom query, first access the custom query report by selecting, Reports > Custom Query > Custom Query.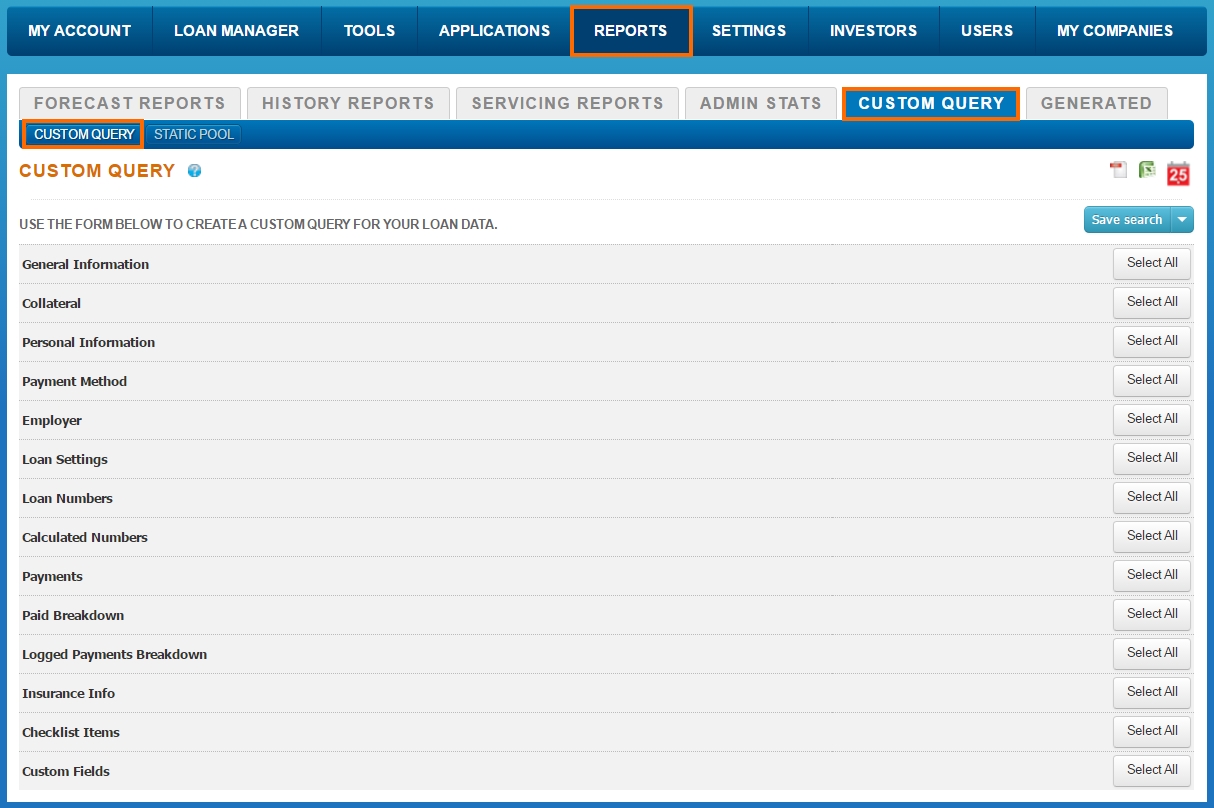 Once you are on this page simply make your search selections as explained in the "Custom Query" article. In order to save the selections as a recallable search in the future, select the "Save Search" icon rather than the Excel or PDF icons.

Once selected, a popup window will appear and request a title for the new saved search:


The save search information should be entered as a way to identify the custom search for easy identification in the future. Once saved, the search selections will be added to the search list, which is opened by selecting the down-arrow to the right of the save search button.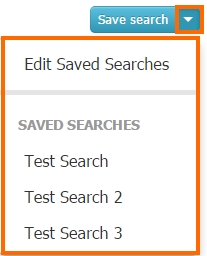 To Autofill your search selections, simply select the search you would like from the list. Once selected you can generate the custom query as normal.
If you would like to delete any of the available searches from the list, select the "Edit Saved Searches" button and select the item you wish to delete.
Since these reports are custom made and uniquely yours, custom query results are only accessible via the downloadable PDF or CSV file. The reports are generated by selecting the PDF or Excel icon after the desired fields are selected. Once completed, they can be accessed in the "Custom Query Results" queue.