General
The "Custom Query" allows you to create custom reports within AutoPal Software. Nearly every field containing loan information is generatable through this report, and it allows you to make reports containing only information that you deem necessary. It should be noted that all information generated through these reports is current, and not historical. That means you cannot generate these values based on a date range, or for any time in the past.
How To
To access the "Custom Query" reports select, Reports > Custom Query > Custom Query.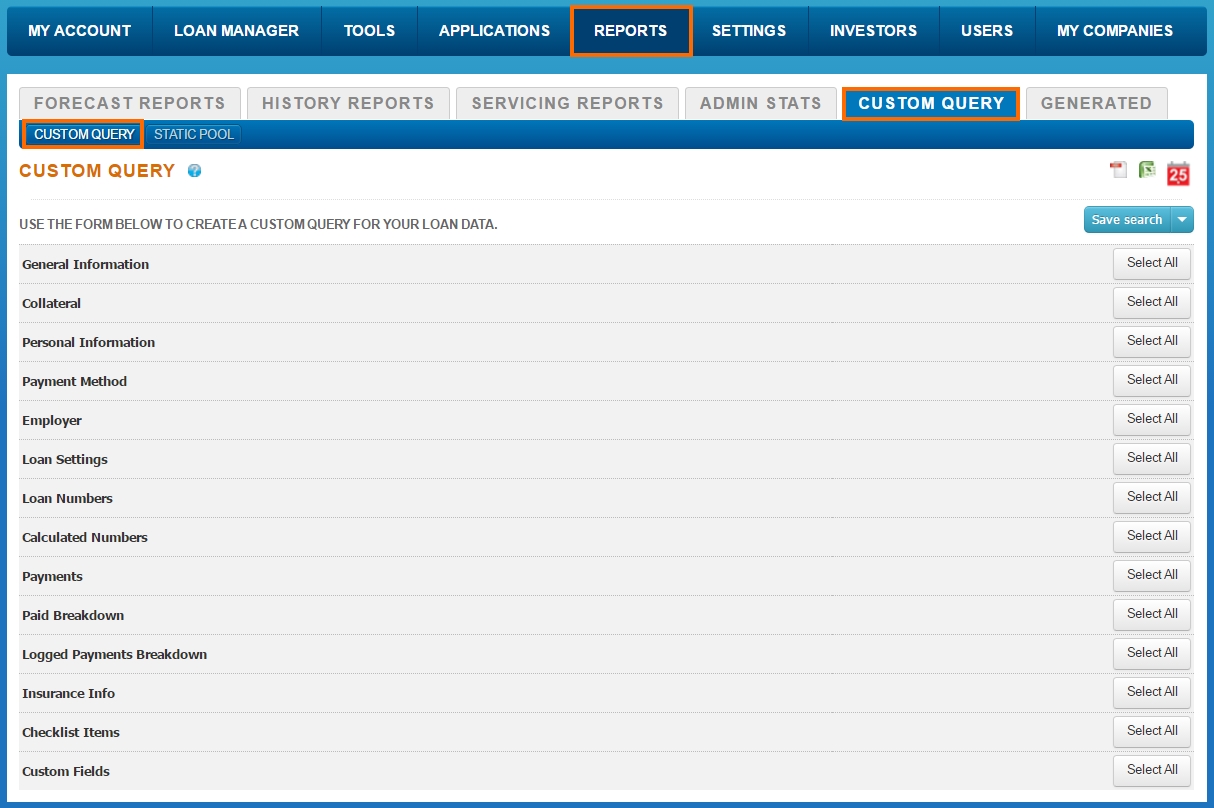 Once you have accessed the Custom Query report, you will see a list of items on the left. The items listed here represent variable categories. By clicking anywhere on the item line (for example directly on the text for "General Information") the selection list will expand, and give you the ability to select individual items for your report.

Simply select the items that you would like populated on  your report by clicking the check-box next to the item that you want on the report. You can add as many items as you would like to the report, though it should be noted that the more items included, the longer the report will take to generate.
You will also notice a Select All button to the right of every query section. By using this option all query items in that specific section will be selected at once.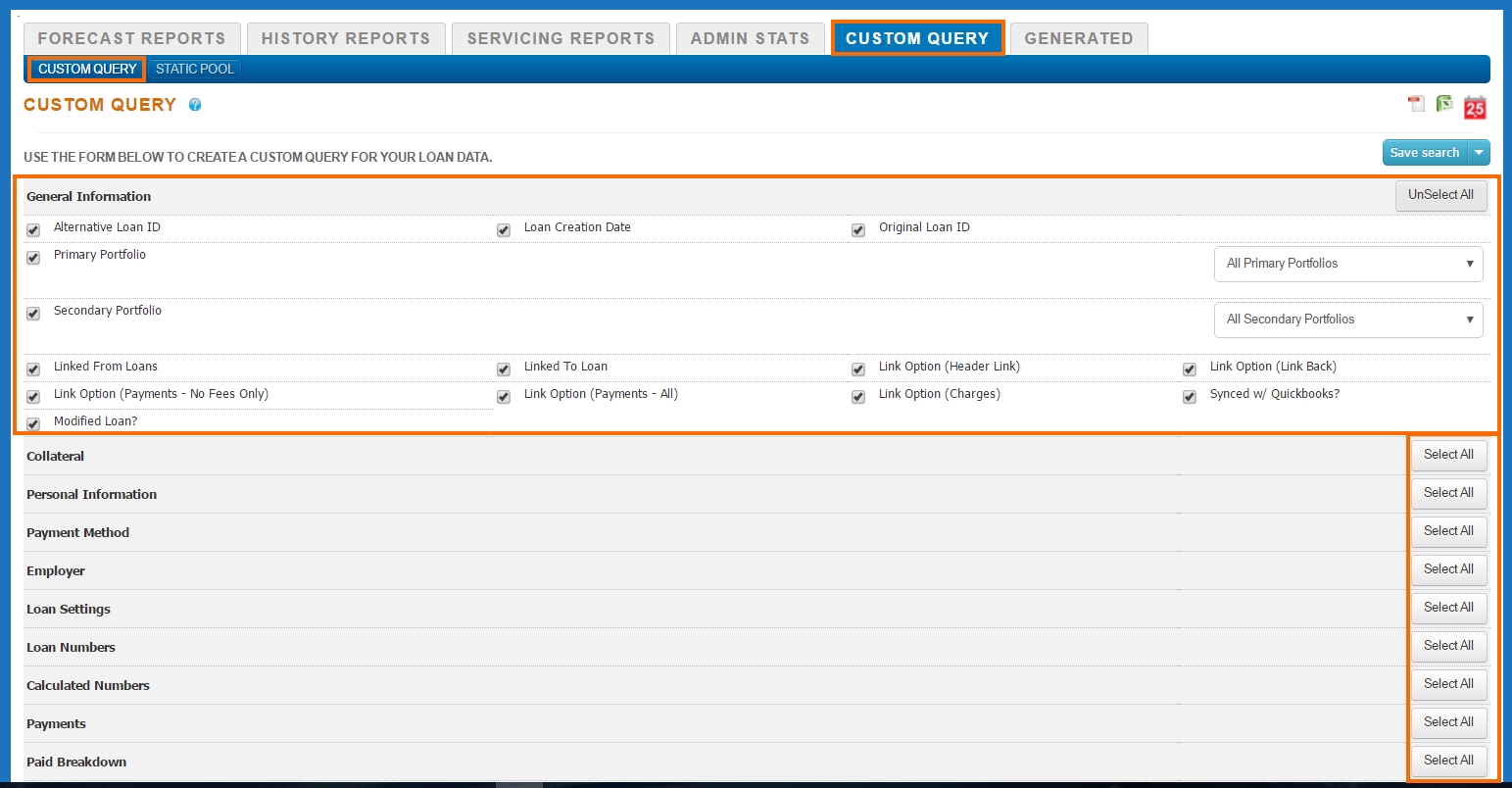 It is recommended to keep the number of fields selected in your custom query reports as few as possible to ensure the reports generate quickly.
You may also notice that some fields have drop down menus you can select. These fields serve as a means to restrict the returns of the query to only the accounts that qualify.
The custom query will also give you the ability to select custom / computation fields you have added to the system for report generation.

How To: Generate a Custom Query
After you have made your query selections you will need to generate your report. The custom query can be generated in both PDF or CSV format. CSV format is recommended for any queries that include large amounts of information, or numerical information. When generating a report as a CSV file you will have the ability to manipulate the fields within Excel.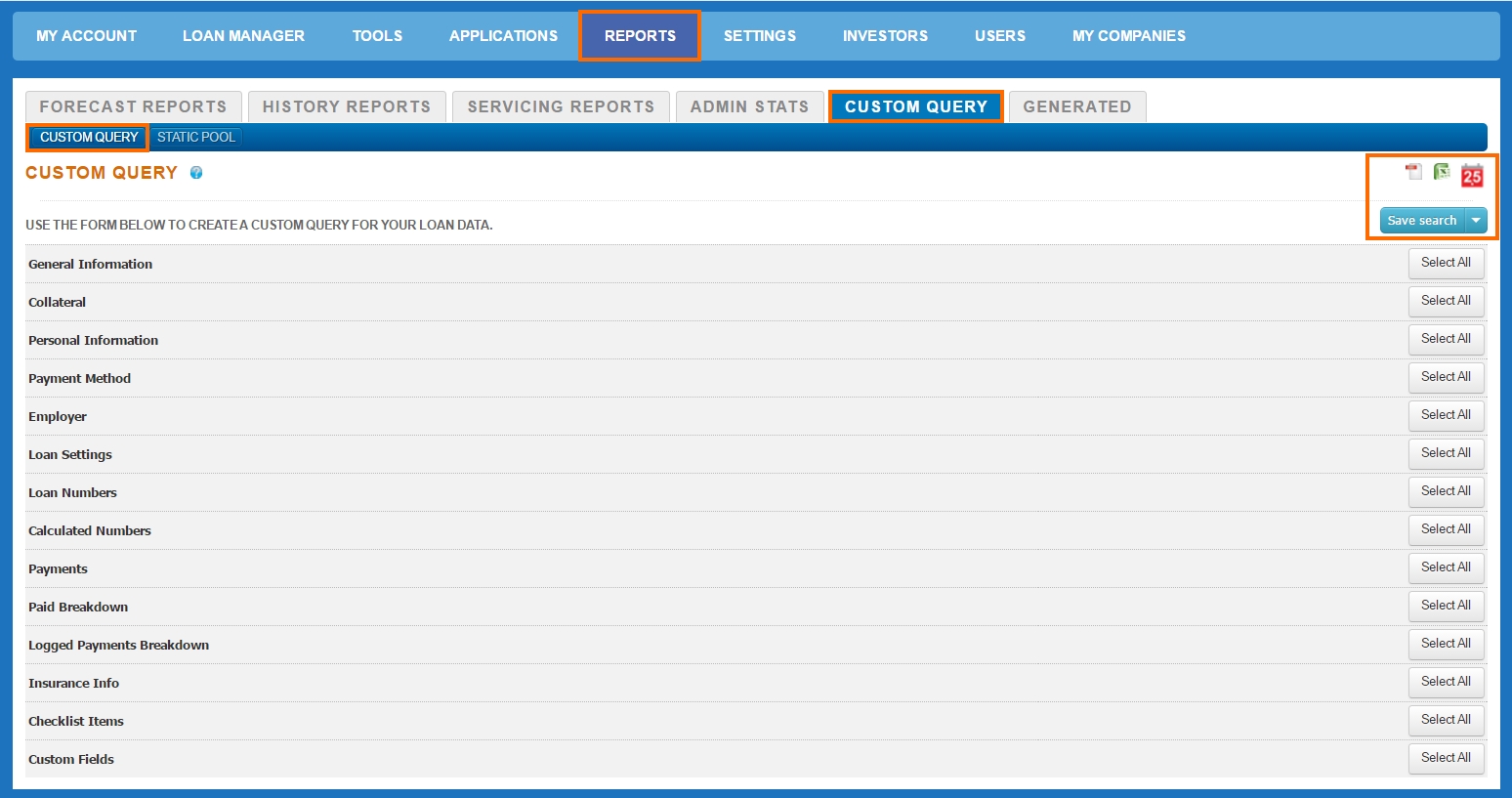 Simply select the type of export you would like, and the system will queue the report for generation.

Once the report is complete, simply select the Excel icon to the right of the report to save the report to your downloads folder, and open the report.