General

Most lending companies need an easy way to print contracts and other forms that don't require them to find the form, run calculations, input data, print and sign.  For this, AutoPal provides a custom forms generation tool.  These forms can be created using AutoPal variables so they print with customer specific information. In addition, AutoPal is integrated with DocuSign, which makes acquiring e-signatures easy and legally binding. You can send a copy of the system generated document to your customer, the customer can sign it electronically, and a copy of the signed document will be added to the loan documents tab within AutoPal.
How To: Print a Custom Form
To print a custom form for an account, simply select the Custom Forms tab. Once accessed you will be greeted with the following screen: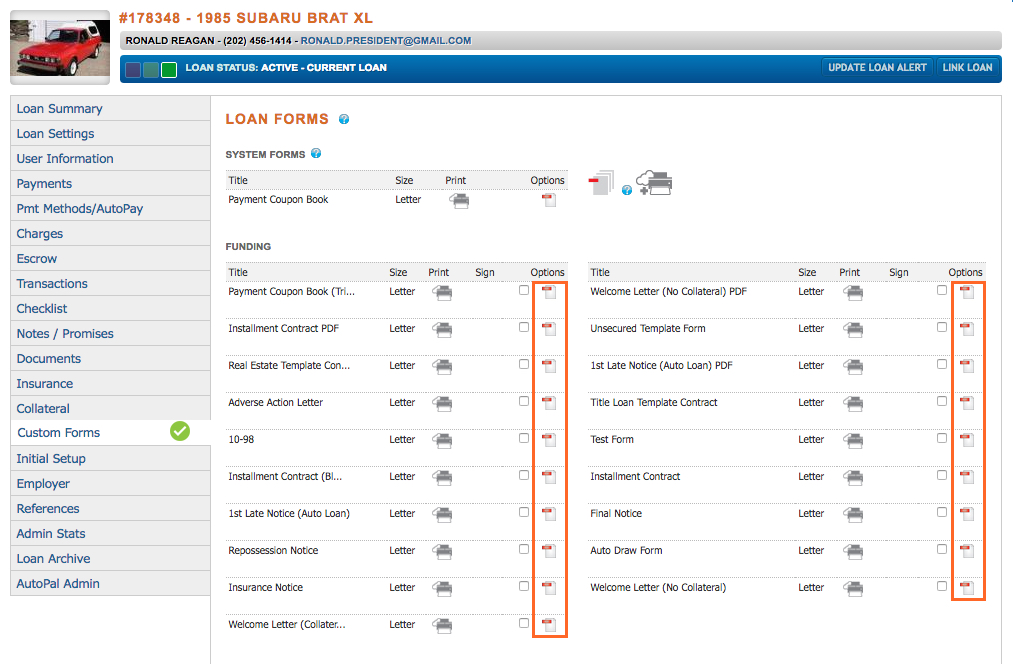 To generate a custom form select the PDF icon next to the form you are trying to generate. Once selected the form will generate as a PDF document and save directly to the downloads folder of your web browser. Once downloaded you will be able to access the document, and print it directly through your PDF viewer of choice.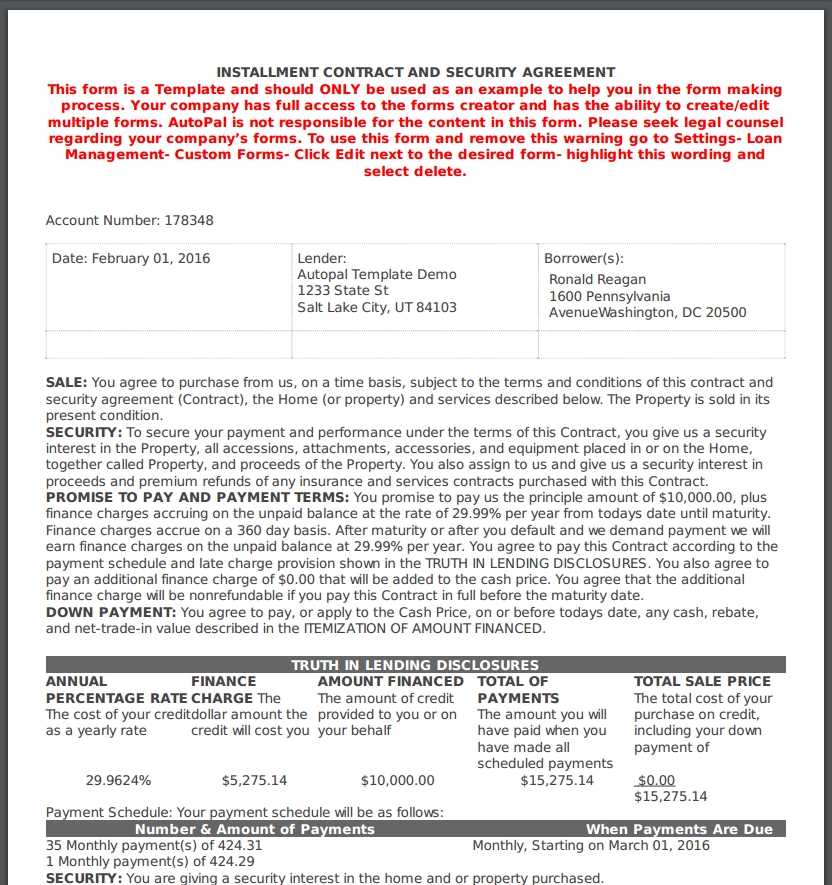 For further information on Custom Form printing, please review the following article: Loan Manager – Custom Forms.
To print a document through Google Cloud Print, select the printer icon from the custom form list.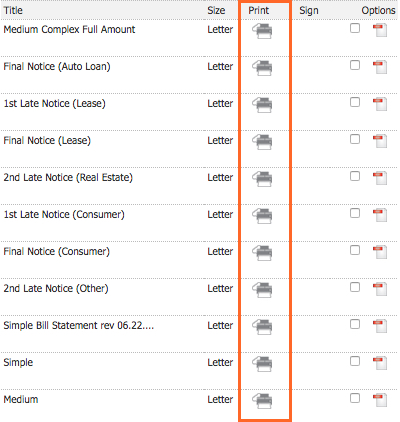 If you have not yet configured your account to utilize Google Cloud Print, please select the "Google Cloud Print" icon to the right of the desired form. Once selected the following pop-up will open: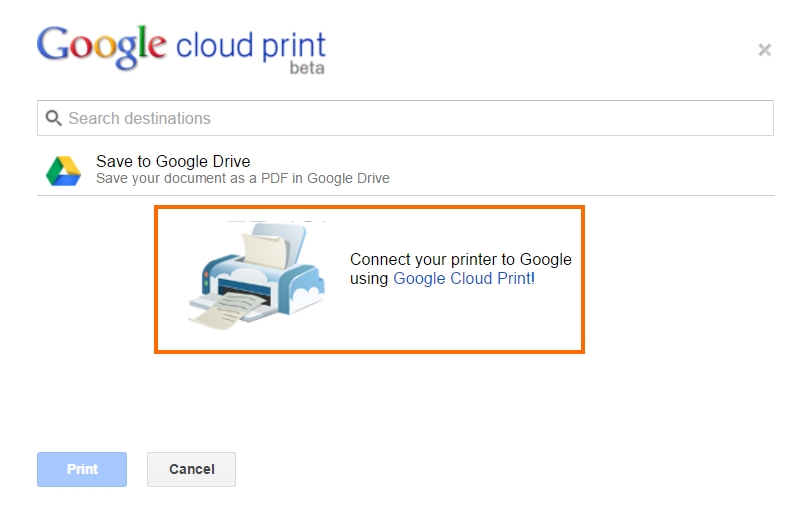 Simply connect your printer to Google Cloud Print, and you will be ready to begin printing!
How To: Create a Custom Form
When creating a custom form, it's important to understand the functions of the tool. In AutoPal, when you create a form, the actual form content is input and stored as Hyper Text Markup Language (HTML).  This is the language used by your web browser to read the information and display the content to you.  When you generate, download, print, etc. any custom form, it is converted from HTML to a PDF. AutoPal uses the best HTML to PDF converters available, though there may be slight inconsistencies with spacing, meaning your forms may require minor alterations.
Although you have options in AutoPal's advanced text editor to do things that will work fine on a computer like hyperlinks, video content, etc., these things will be meaningless once a form is printed, or sent to DocuSign.  It is, therefore, inadvisable to add media rich content or hyperlinks to your forms.
Custom forms are created in Settings > Loan Management > Custom Forms.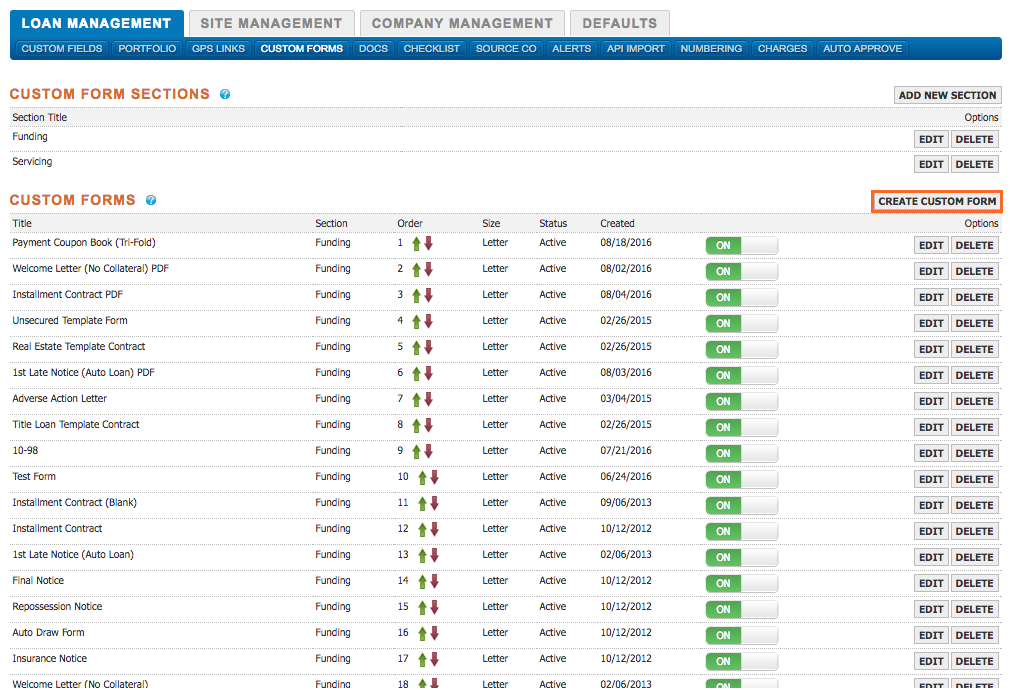 To create a new form, select Create Custom Form. Once selected, you will be greeted with the following screen:

Before you enter the content of the form, the system requires some basic data about the form.  The options are:
Name – This is the name of the form and should distinguish this custom form from other forms in your company.
Page size – The size of the paper that the form will be printed on.

Letter (8.5in x 11in)
Legal (8.5in x 14in)
Ledger (8.5in x 17in)
Envelope (4in x 9.5in)

Section – This option allows you to select which section you would like the custom form to be placed in the form list. For more information on custom form sections, please refer to the following article.
Now you can enter the actual form data using the available custom form formatting options to correctly configure your custom forms. Additionally you can use the custom variables to ensure the correct information is generated on your forms.
The form editor is very simple to use, simply add the text you would like as a body, for more information on form creation and entry, please see the following articles: PDF Form Upload, and Manual Form Upload.