General
Brackets allow you to filter your reports and searches by a specific range, for each bracket item.  Your bracket filters can be found in the advanced option search, which is a feature that can be found in most reports and searches.
Available Brackets
You have the following brackets available to you:
Days Past Due – The number of days that an account is past due.
Aging – The number of days since the contract date on an account.
Human Activity – The number of days since a user/employee services an account.
Amount Past Due – The amount that is currently due on an account.
How To Update or Create a Bracket
To update or create a new bracket, navigate to Settings > Company Management > Brackets inside your company's account.  Each bracket type is a sub-tab of this section.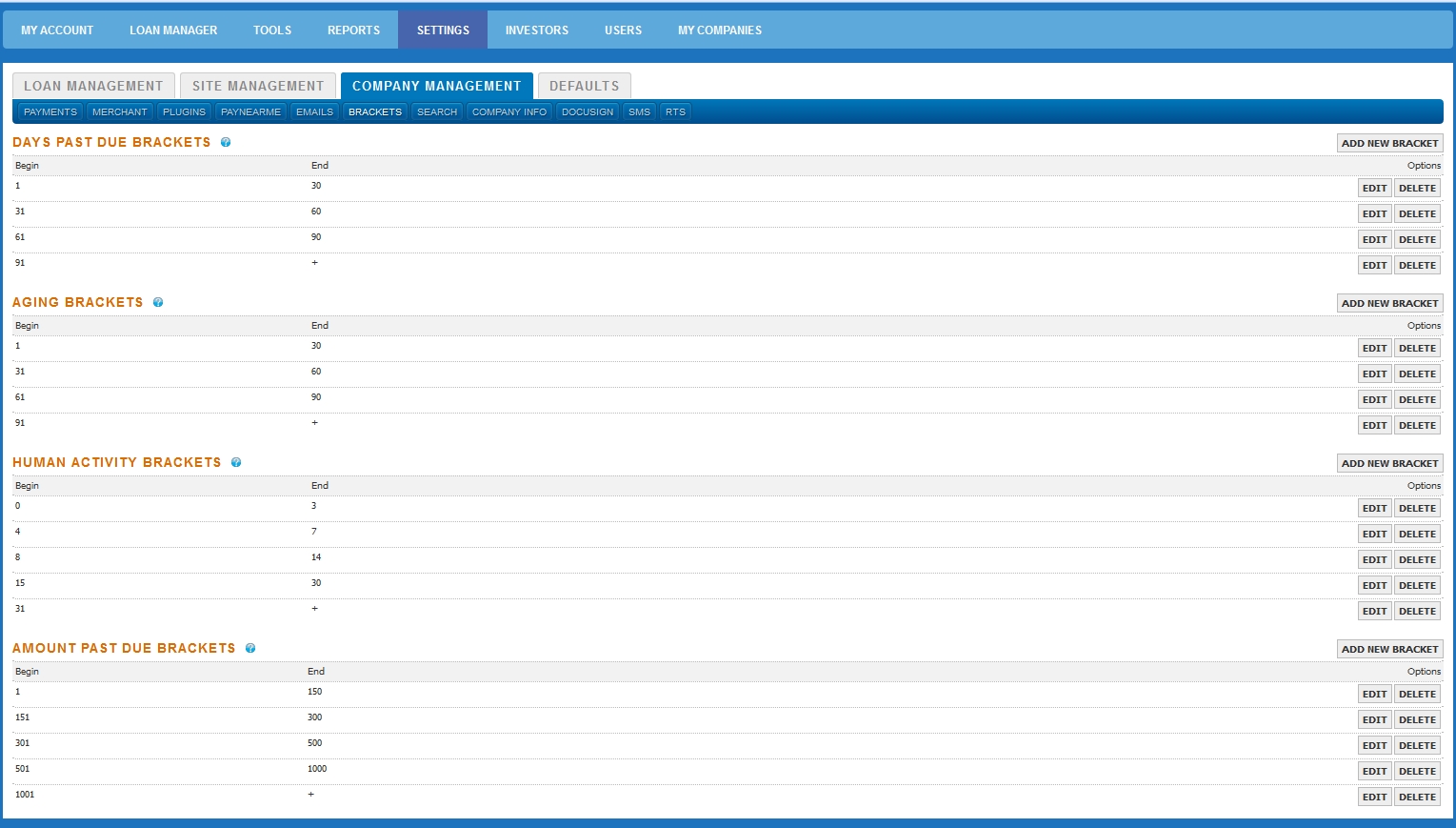 To add a new bracket, click the ADD NEW BRACKET icon to the right of the bracket listing.
To edit a bracket, click the EDIT icon to the right of the bracket listing.

Although the labeling will be somewhat different depending on the bracket type, you will be given a field in which to enter the begin value for your bracket and one for the end value.  If you enter + as the end value, it will include everything from the begin value and up. Once your begin & end values have been set, select the Save Changes button.