General
AutoPal offers multiple methods of application creation, that can be used in conjunction with one another to make full use of the tool. The most commonly used method is through the end-user website, where a customer can log on and submit the application you have previously designed. The second option is through the Applications > New Application tab, where a servicing user can create, and submit an application on the behalf of a client. This is generally used to save a digital copy of a paper application submitted by a client, or as a means to record paper applications submitted, and underwritten in a different location.
How To Submit an Application Through the End-User Website
To create an application through the end user website, access the webpage and select either the "Application" icon, or the "Apply Now" icon.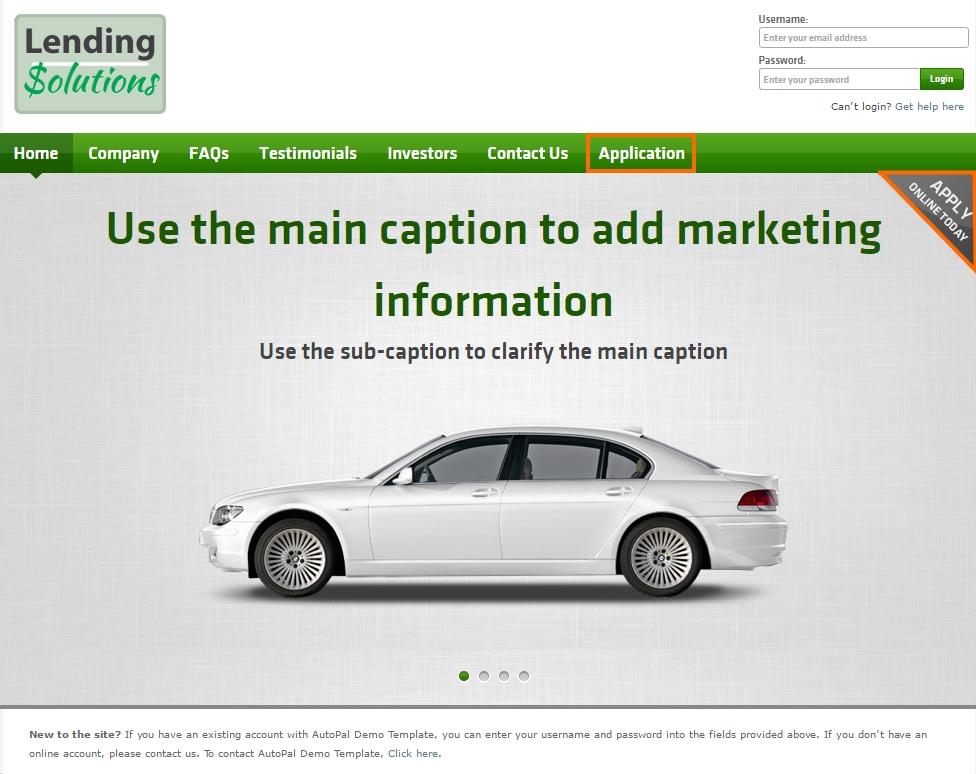 By selecting either option, you will be redirected to the application.
At this point, simply enter information into the fields available on the page. Please note that fields outlined in pink are required for application submission. For further information on the applications tool please review the following articles: Applications – Overview, Applications – Application List, End User Website – Application Settings, Converting an Application to a Loan, Applications – Settings.
Once the application has been filled out, it will be stored and accessible for underwriting on the "Applications List".
How to Submit an Application Through AutoPal
To submit an application through AutoPal itself, simply enter the Applications tab, and select the "New Application" icon. Once selected, the application will open.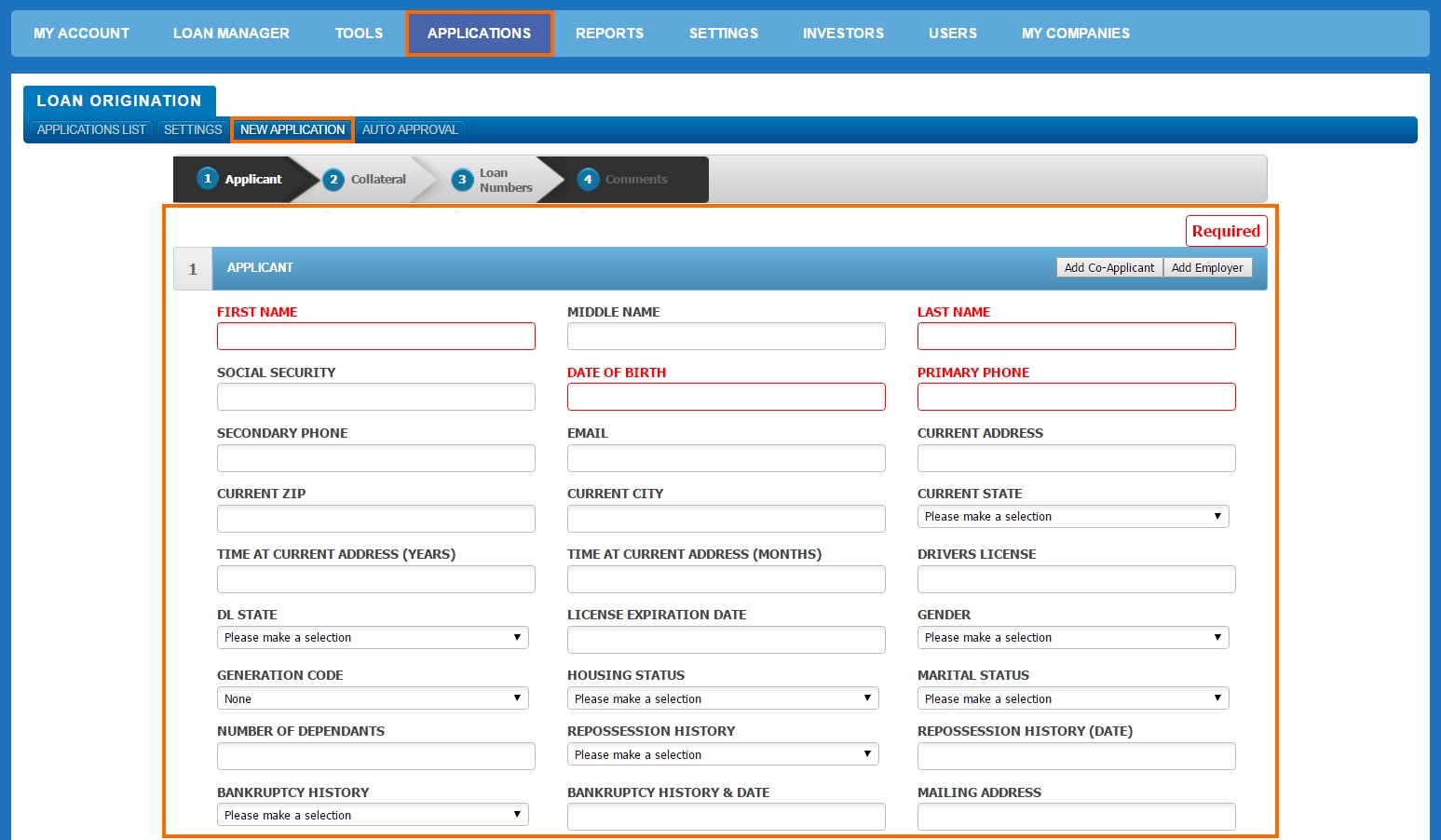 The content of the application will match that of the end-user website, though the view may be different depending on the configuration of the end-user website. Regardless of where the application is entered, you will be able to view the completed application through the "Applications List".

From this point, you can select the "Manage" icon of any application, and proceed with the underwriting process. For further information on the application management process please review the following article:  Applications – Manage an Application.