General
What can an API do for me?
An API is useful because it allows you to access your data inside AutoPal inside of other software applications. The most common use for our API is that customers will have a custom front-end that they've developed, but they still use AutoPal securely store all their data, perform calculations, generate documents, etc. This is a good option because it's much cheaper to develop the front-end of an application than to create all the calculations and security for the back-end.
What is an API?
The term API may be unfamiliar to you. API stands for Application Programming Interface. This is simply a way for different software applications to communicate with each other. Why is an API necessary? When it comes to programming, there are a lot of options. Different software programs are usually programmed in different programming languages. On top of this, it would be unwise to simple give someone access to the database or code of your software. To make it possible to connect two pieces of software, an API is created. The API can receive specific requests and return specific information as show in the diagram below.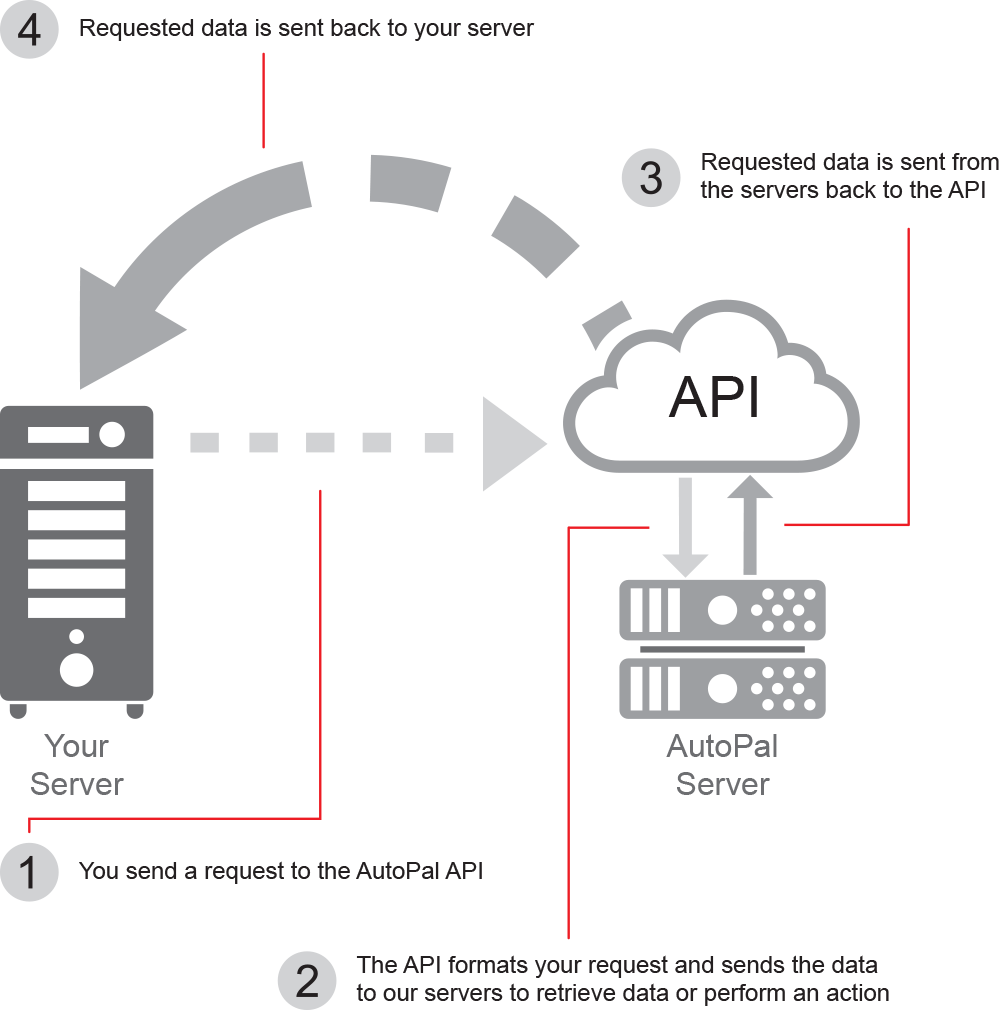 As you can see, in order to use an API, you need your own server or some way to make requests to the API. This will require some programming talent.
Try Out the API
Customers like to try the API before they make the commitment to buy it and start their own development. There are two great ways to try the API. First, you can use our online, interactive documentation to submit requests. That documentation can be found here: http://api.autopal.info/docs/index.html. You can also use one of our SDKs. SDK stands for Software Development Kit. We provide SDKs for PHP, Javascript, and C# programming languages. To download an SDK, navigate to Settings > Company Management > API inside your demo account.