General
The "Graphing" report gives a user the ability to create graphical reports concerning the following items: Loan Stoplights, Loan Status, Number Balances, and Past Due Balances. On top of this, the reports are also configurable based on date range, and other items assigned to the account (i.e. source company assigned, portfolio assigned, loan type, etc).
How To
To access the "Graphing" report, select Reports > Admin Stats > Graphing.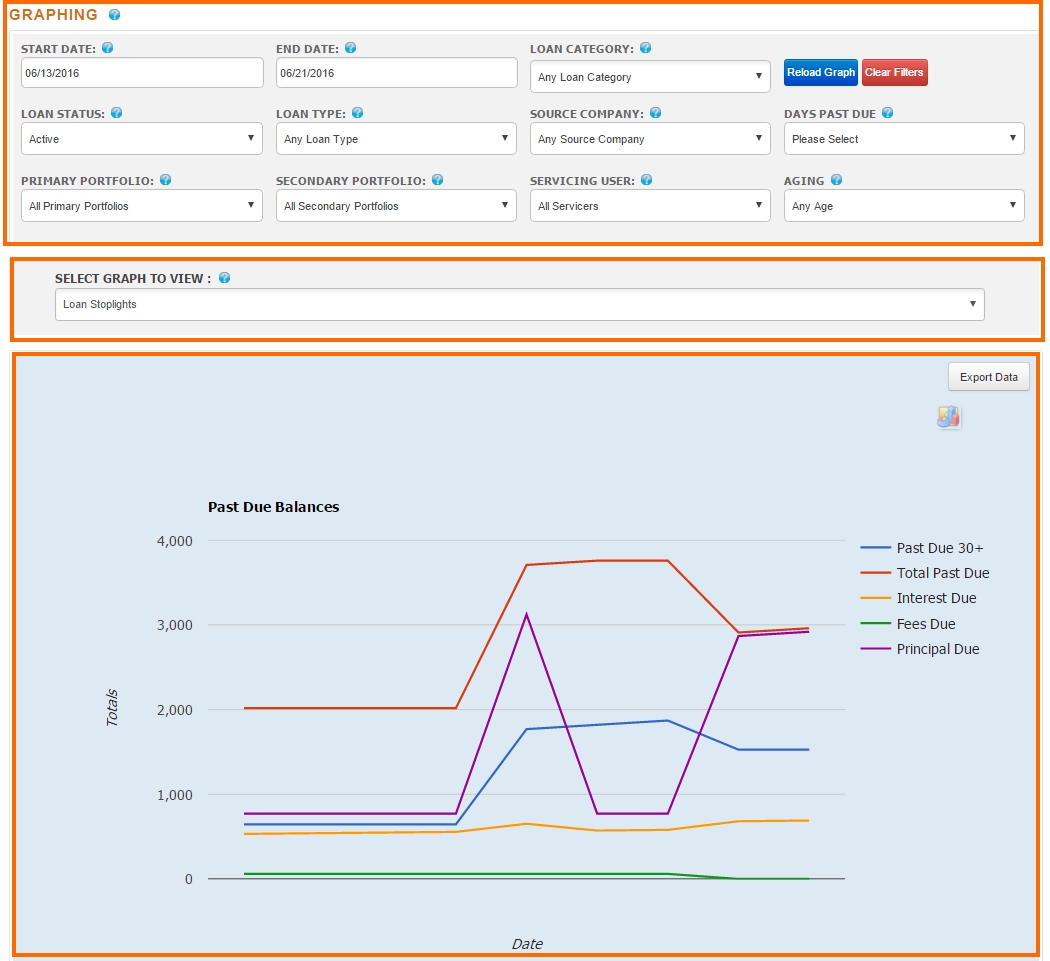 The "Graphing" report is broken into three sections: search restrictions, graph selection, and results.
To use this report, simply set your search restrictions in the top section. This report can restrict your results based on dates, statuses, loan types, source companies, or several other items. Once your search selections have been input, select the Reload Graph button to produce your graph.
Once you have selected the Reload Graph button, you will see your graph populate at the bottom of the page. The graph itself can be based on four different items:
Loan Stoplights
Loan Status
Number Balances
Past Due Balances
Simply make your selection from the drop-down menu:

Your graph results will change based on which of the above items you select, and will update accordingly when new selections are made.